Let's Co-operate with Central England Co-operative

It's day six of Coop Fortnight and I wanted to share how Central England Co-operative are keeping our members and communities informed during this pandemic
When the county went into lockdown colleagues from our Business Support Center in Lichfield quickly set up an updates website, so we could keep in touch with our members and communities updates, information and whats going on. the page has daily updates on what the Society and our colleagues are doing during the pandemic, information on what are Retail stores, Funeral Homes and other parts of the business are up to.
The page has a dedicated community section, giving updates on what we are doing withing the community during the strange new world we are living in.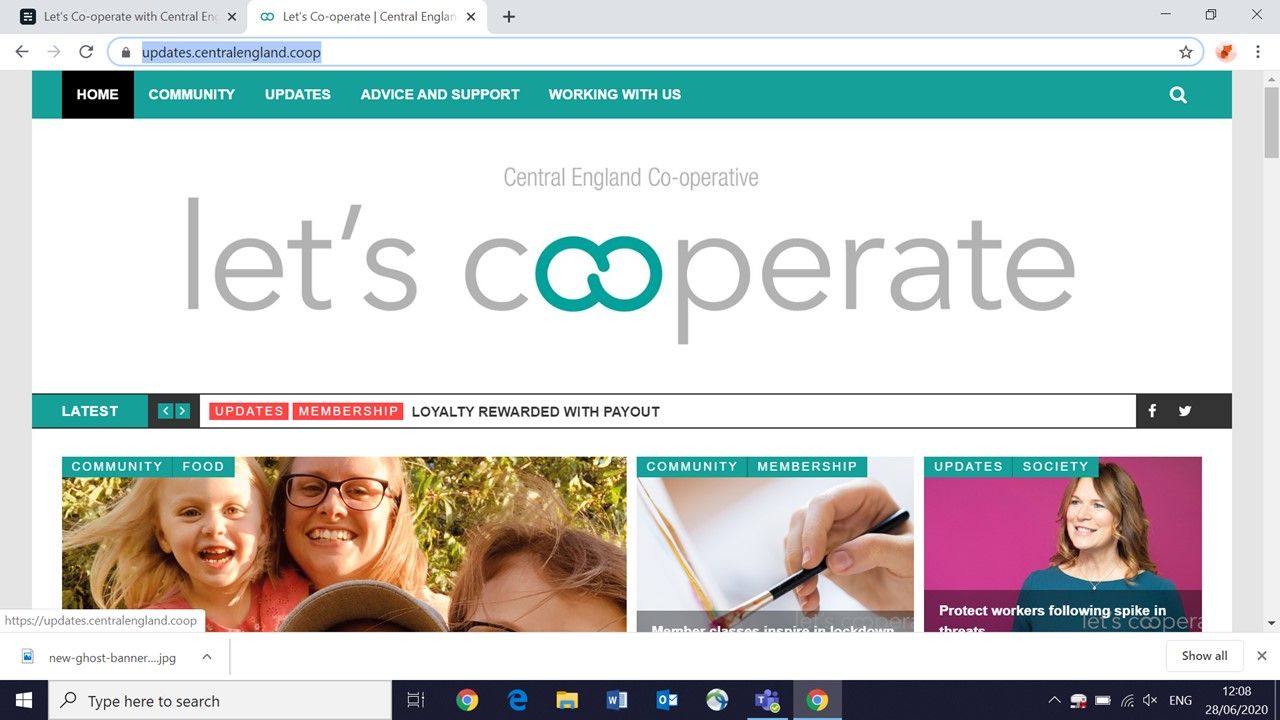 To take a look at the page go to https://updates.centralengland.coop/ and see the wonderful work our colleagues and the community are up to.