Leicester store volunteer says it has been a 'privilege' to support her local community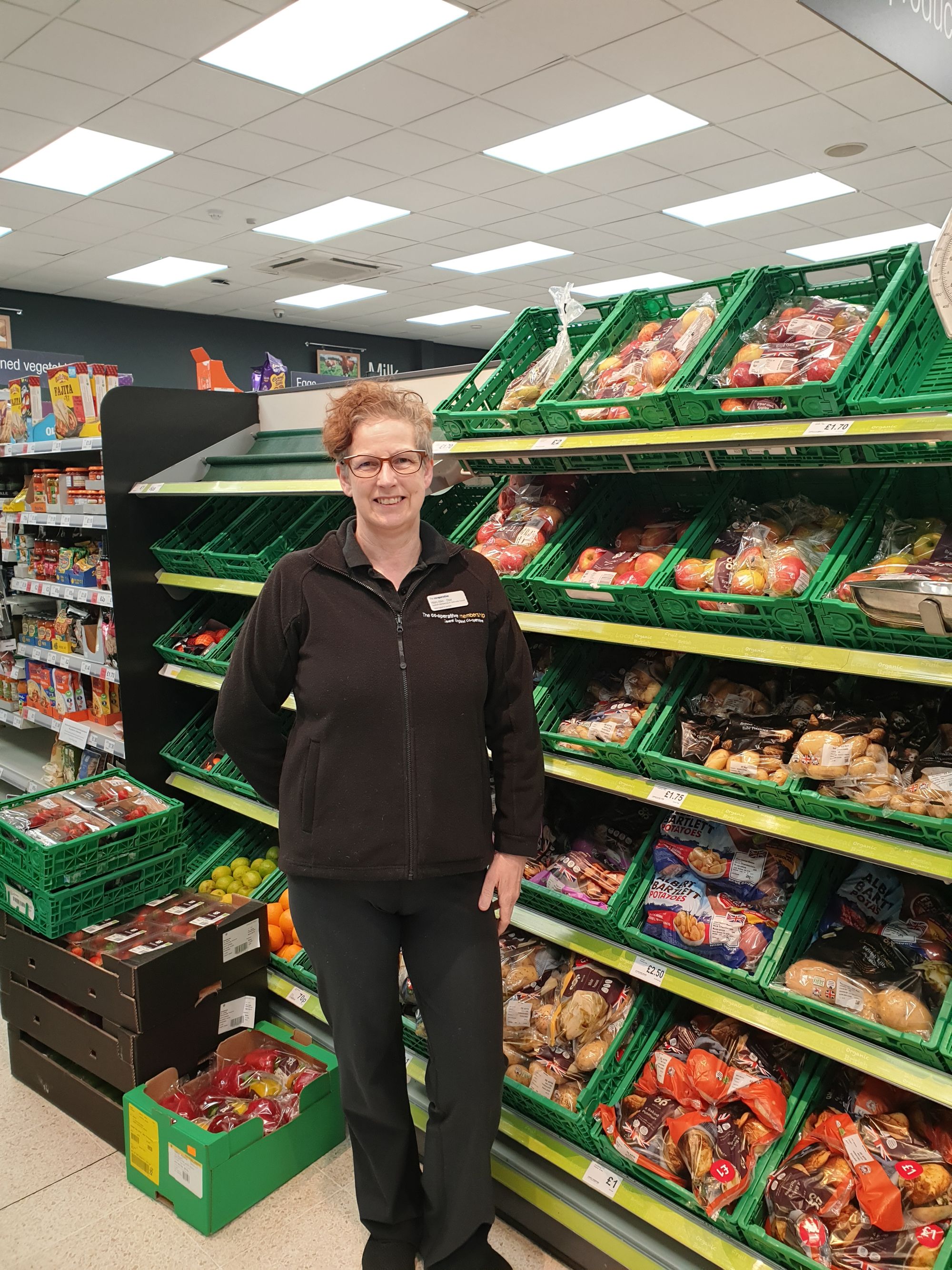 A Leicester community hero has showcased the best in co-operative values by volunteering to support her local Central England Co-op store to provide food and essentials to her community.
Hilary Allen is a part of the Society's Southern Membership and Community Council (MCC) and has been lending a hand in its community food store in Leicester Road, Groby.
She has now spoken about why she was keen to support hard working Retail Heroes after heeding the call for extra reinforcements to cope with the unprecedented demand during these challenging times.
She said: "Over the years working at events for the MCC, I have always admired how hard our Retail Heroes work and their commitment to the job, as well as their friendliness and customer skills. "To be able to go into store and support them in any way during this especially difficult time is the least I can do.
"Along with the rest of the country, it is difficult not seeing family and friends, missing out on celebrations – those colleagues working hard in store (and I hope that I can include myself in this now) to keep the shelves stocked and the community fed, are putting themselves on the front line along with other key workers."
Hilary has thrown herself into her new temporary role and has been happy to help with any tasks she can to support the team working around the clock to serve their local community.
She said: "I have restocked shelves, price checked, date checked, helped to set up the new plan on the drinks aisle, helped with deliveries, deep cleaned shelving, and been on meet and greet duty with a friendly smile, as well as ensuring customer numbers within the store are limited to maintain social distancing for both shoppers and staff.
"It has been a privilege to be able to support the Retail Heroes at Groby Store; they are a great team and hopefully I will soon remember the correct orders on the tea/coffee run!"
Central England Co-op stores across Leicestershire are now being supported by Local Heroes like Hilary and over 500 temporary workers who have been taken on to support colleagues during this uncertain time.