Joining the Generations conference coming this November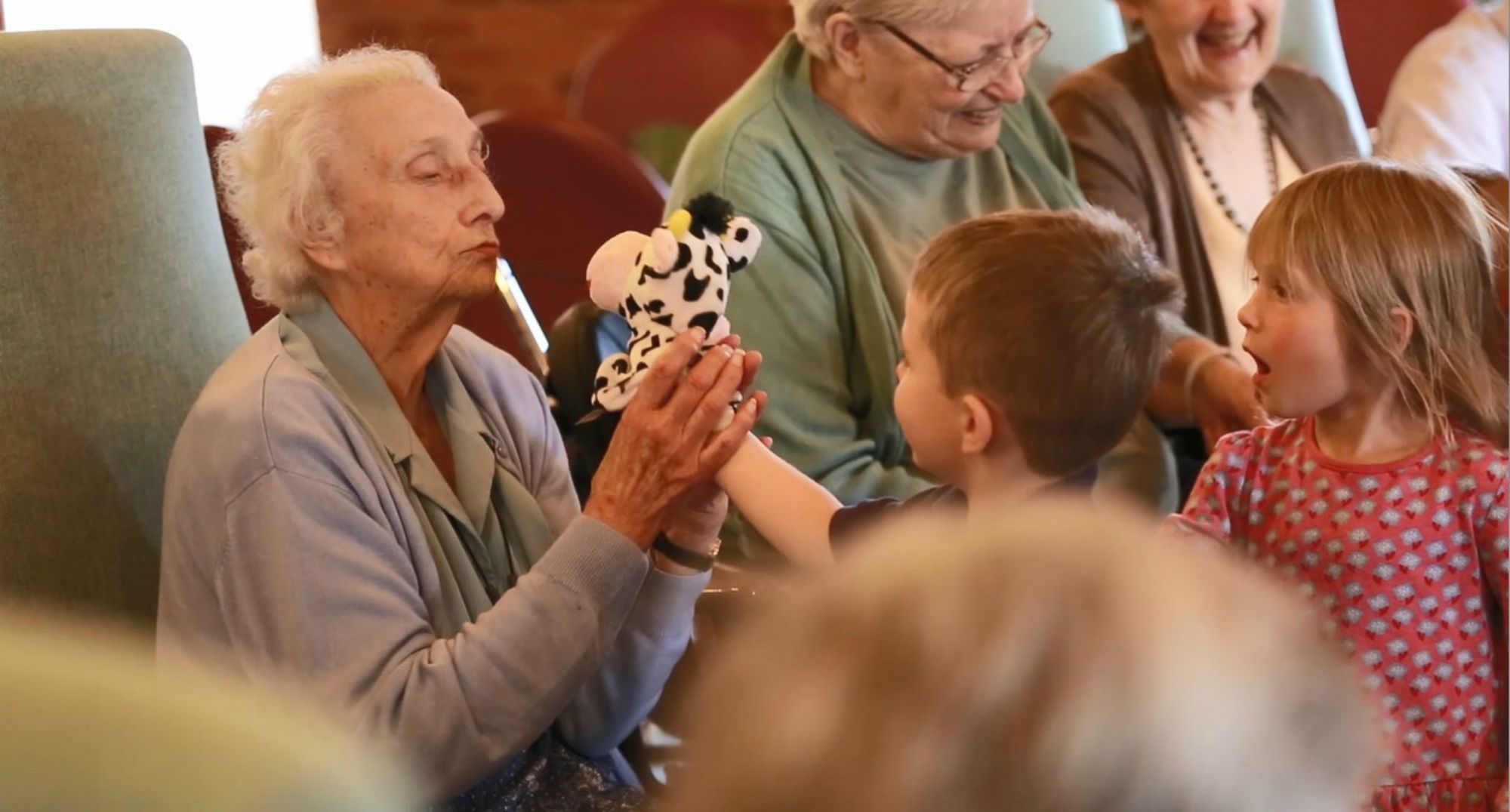 A conference is being held later this year to showcase an extraordinary project in Leicestershire inspired by the Channel 4 series Old People's Home for 4 Year Olds.
The Joining the Generations project children from Little Stars Nursery in Melton Mowbray make weekly visits to nearby Gretton Court Care Home.
The two generations join together for inspiring sessions of intergenerational play, where the children and residents enjoy music, singing and a range of other activities.
The sessions have proved a major success bringing health and wellbeing benefits for the residents and developing empathy and communication skills in the youngsters.
Other care homes and nurseries interested in hearing more about the project are being urged to attend the Joining the Generations Conference, a joint initiative between Little Stars and Central England Co-op, where Laura Sanders, owner and manager of Little Stars, will be keynote speaker.
Aimed at day care/early years and care home providers and employees, the conference will explore and share the benefits of engaging children in the wider community, showcasing and sharing good practice based on the relationship between Little Stars and Gretton Court.
The Joining the Generations Conference takes place between 9.30am and 3.30pm on Friday, 1 November 2019 at the Salvation Army Centre in Ladysmith Road in Wigston.
It is free to attend, with refreshments and food also free thanks to funding from the Southern Membership and Community Council at Central England Co-op.
You can register for a free place here https://www.eventbrite.co.uk/e/joining-the-generations-conference-tickets-65775082041
Find out more about the project by watching the film below.