Jenny takes on Eastern MCRO role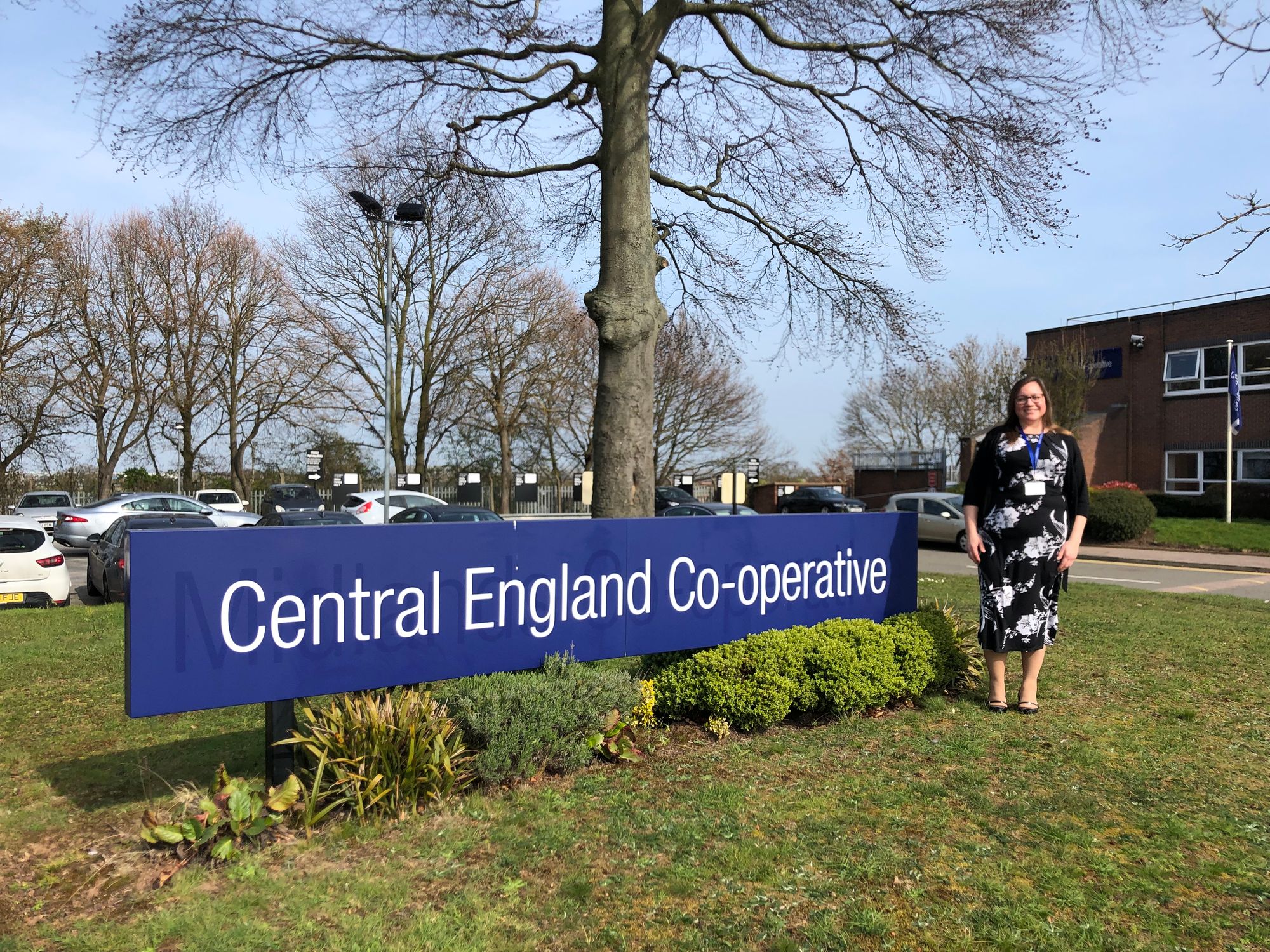 We are delighted to introduce Jenny Hurst who has taken up the reigns as Member and Community Relations Officer (MCRO) in the Eastern region.
Jenny has been seconded to the role for the next six months as maternity cover after spending almost 30 years working for the Society in numerous Food Stores across Leicestershire and Rutland.
Jenny, who is from Melton Mowbray, is a keen advocate for membership having sat on the Southern Membership and Community Council (MCC) for the last year and has always had a passion for community and taking on roles to support community groups, from being a guide leader to volunteering at a local pre-school.
Mother-of-two Jenny began her Co-op journey as a general weekend assistant when she was 16 at her local store in Syston before heading off to university, although continuing her role during holidays.
After university she headed back to Leicestershire permanently to embark on a management training course with the Society, working at various stores across the area.
However, she then took a break to start a family before returning to work with the Society at the Melton Mowbray Food Store before a stint at Oakham Food Store, running the Petrol Filling Station, and most recently working as team leader at Asfordby.
Jenny said she was thrilled to take on the role and carry on the great work of the Eastern region's MCRO for the past 18 months, Kym Hunt, while she heads off on maternity leave.
Jenny said: "I'm really looking forward to getting to know the Eastern region better and I have already been out and about with Kym to meet people and introduce myself and everybody has been really friendly and supportive.
"I hope to bring my enthusiasm and passion to the role, as well as my determination to showcase to the community what we can do for them.
"My aim is first and foremost to continue the great work that Kym has been doing and build on the links she has already made. I also want to try and find more opportunities for new member groups, develop the MCC team in the region and work closely with store managers.
"I have already lined up a region-wide community event in Market Deeping as we look to enter a couple of teams into the Deepings Raft Race on August 4, which should be a fantastic day and a chance to build some great community links."
More information about how to become a Central England Co-operative member is available by calling 0800 0501 601 or emailing members@centralengland.coop