It's Fairtrade Fortnight
With Fairtrade you change the world a little bit every day through the simple shopping choices you make.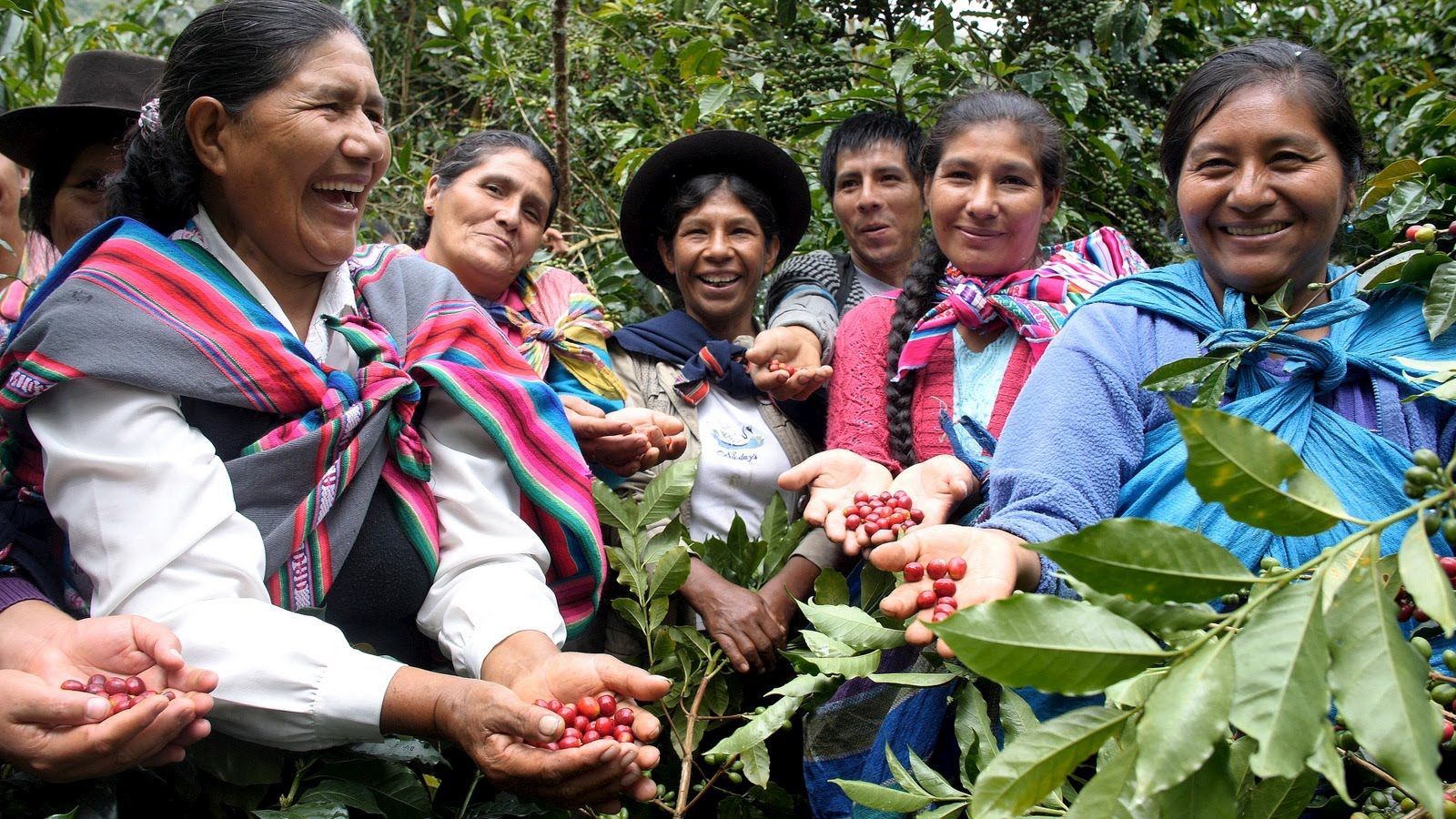 It's Fairtrade Fortnight, and we have plenty in store for our members to keep you engaged, entertained and enlightened over the coming 14 days and beyond.
When you choose Fairtrade products, you are supporting a global movement that makes a huge difference to thousands of farmers, workers, and their communities.
Choosing Fairtrade is easy. There are over 6,000 Fairtrade products - from coffee and tea to flowers and sugar. When you shop with us, just look out for the FAIRTRADE Mark.
With Fairtrade you change the world a little bit every day through the simple shopping choices you make.
Highlights include
FREE Online Fairtrade seminar
Thursday 24 February at 7pm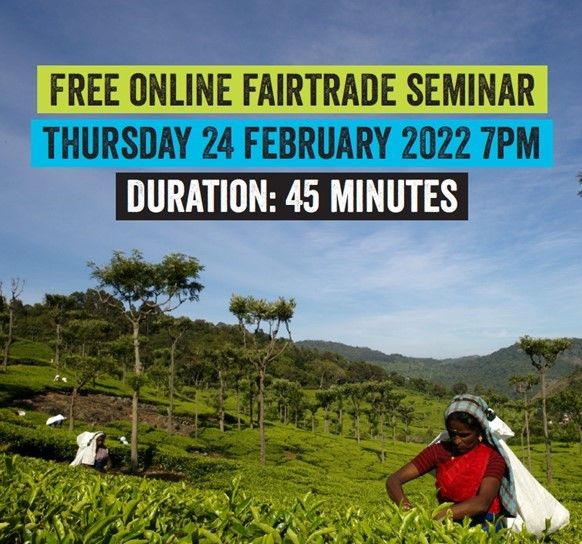 If you've ever wondered how exactly Fairtrade makes a difference, join us for a FREE online event with Q&A delivered by the Fairtrade Foundation especially for Co-op Members.
During the session you will learn about the essential work Fairtrade Foundation and their Co-operative partners carry out every day.
Register now click HERE
Read between the Wines - FREE Fairtrade winetasting
Wednesday 2 March at 7pm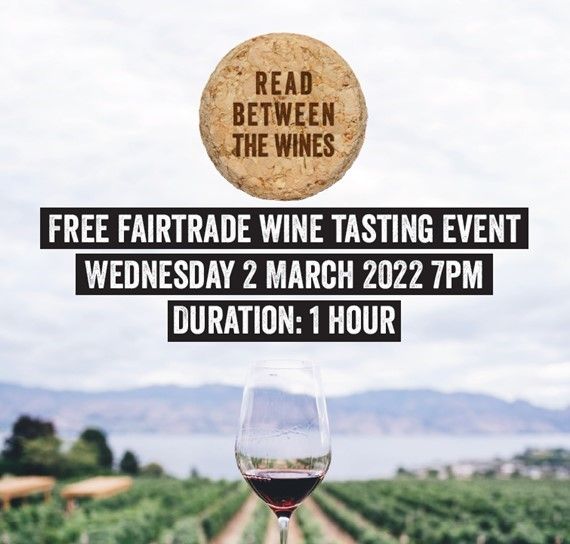 You bring the wine, we'll provide the expertise
At this live event, you will taste four Fairtrade wines, learn the basics of wine tasting and enjoy a few games, activities and polls to ensure everyone has fun.
Register now click HERE
Name that tune!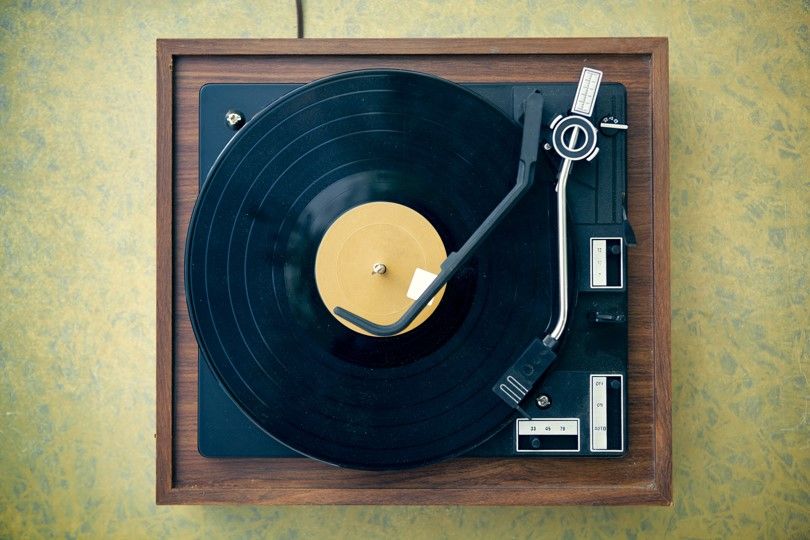 Listen carefully to our instore radio throughout Fairtrade Fortnight, as it could win you a hamper filled with £100 worth of Fairtrade goodies.
During the Olivia Jones show, 11am and 12pm, you will hear a clip from a song for you to identify.
Tweet your answer using #CentralEnglandCoop and you could win this fabulous prize,
We'll draw a winner from all the correct answers.
Good luck!
Terms and Conditions apply
Fairtrade colouring competition
A bit of fun for all the family.  Beautifully colour in your picture and send a photograph or scan of it to Competitions@centralengland.coopby noon on Monday 14 March 2022.
Copies available in our stores or simply print the attached sheet
Remember to also answer our Fairtrade questions, as the winner will be selected based on their colouring expertise and the answers they provide.
Our favourite picture will be rewarded with £50 worth of fabulous Fairtrade products.
Good luck!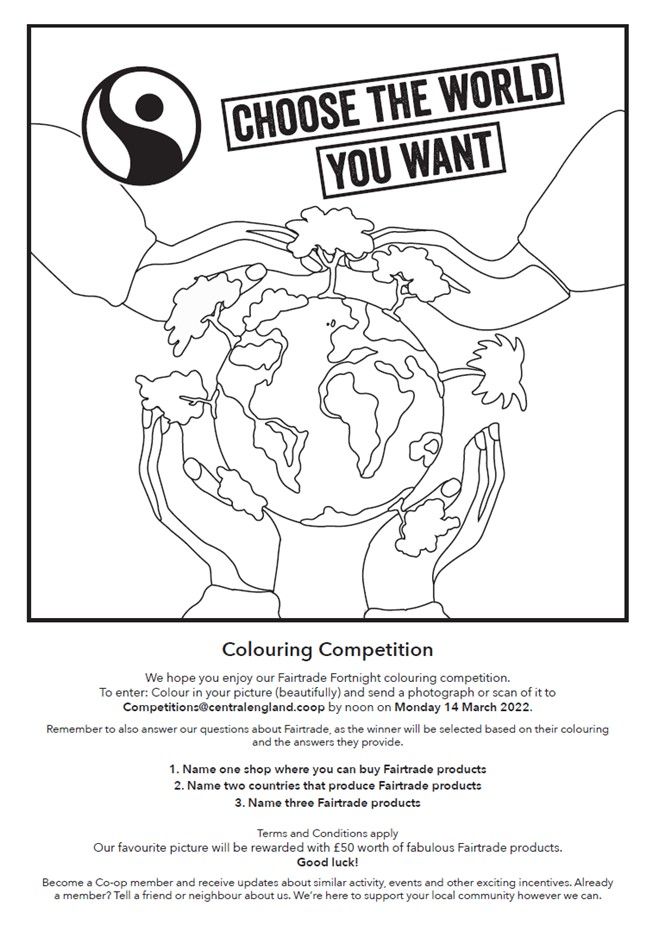 Terms and Conditions apply
Find more about Fairtrade Fortnight and your local Co-op click HERE
Celebrating Inspirational Women
It's International Women's Day on 8 March and we're celebrating with a FREE members' event and some online activity to generate awareness of the achievements of inspirational women in business.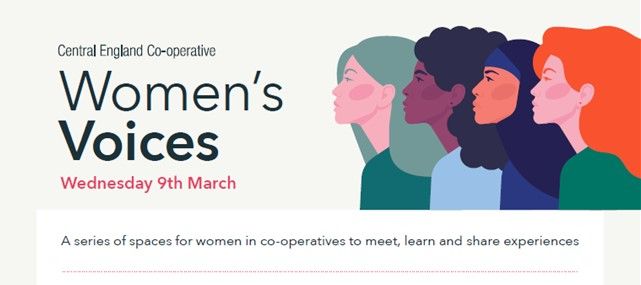 Women's Voices Event
Wednesday 9th March, 10am - 3:30pm (Refreshments from 9:30am and lunch will be provided)
A FREE live event including guest speakers to inspire women and workshop sessions to facilitate discussions and networking.
The National Memorial Arboretum, Alrewas, Staffordshire, DE13 7AR
Book your FREE place now Click HERE
For International Women's Day 2022, we're also placing  the spotlight on a selection of inspirational Women's businesses that you can support directly though the shopping choices you make. Look out across our social media channels nearer the time.