Introduction to Geocaching

Central England Co-operative has been helping the Geocaching Association of Great Britain (GAGB) to host a series of "Intro to Geocaching" events across our Western region - you may have seen them in our regular blog post?  What are they?  Why come along?  What's going on? Ant Reid from our MCC went to his first such event in Birmingham on Jan 22, and explains the concept. MCC member Shaz Rahman went to an earlier event in 2021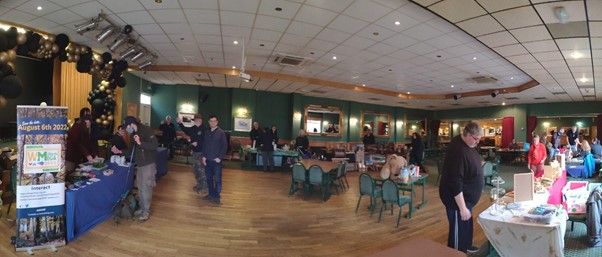 What's the aim?
During lockdown a lot of people have picked up a new pastime called 'geocaching', which is a great way to get motivated to get out.  Instead of always walking the same route, or just 'going for a run' for the sake of the run, geocaching gives you natural goals, takes you to new places, guides you along footpaths, and involves a bit of tech too, since satellites tell you where you are and where to go!
But learning all this on your own, from scratch, without any advice (tech or otherwise) can be off putting. There are so many icons on the geocaching map, why are some harder to find than others, what's good and bad practice? The GAGB has long wanted to promote 'Intro' events to help with this and working with a new crew of local geocachers in the West Midlands, and with support from the Co-op, this has started to happen!  At these events new geocachers can see complex as well as simple caches, ask questions about the apps and maps, figure out which cache types to look for and which to avoid, and why people get annoyed when a T5 cache gets replaced in a too-easy spot.  Experienced geocachers can help the newcomers and ensure that 'good habits' and unwritten rules (there are always a few, aren't there?) are understood, so that geocachers are more likely to stay hidden when they need to be, and get found when they want to be!
It's a way of smashing together experienced and friendly geocachers with enthusiastic beginners who want to know more.
How do these events work?
The GAGB partnered with the Central England Co-operative Society to buy several GPS units, and then partnered with the West Midlands Mega crew to provide funding for venue hire and so on. Each event has some caches laid out nearby - often 'real' but sometimes' fake' simple caches that are like a training circuit.  The GPS unit is pre-loaded to make it easy to get going, and someone from the organising crew accompanies the beginner to help, explain, and occasionally taunt them as they learn about how to find, sign, and replace the caches.  When they are interested to know more, the crew give them advice on apps and logging, and show how to do that bit - usually the event becomes their first ever 'find'!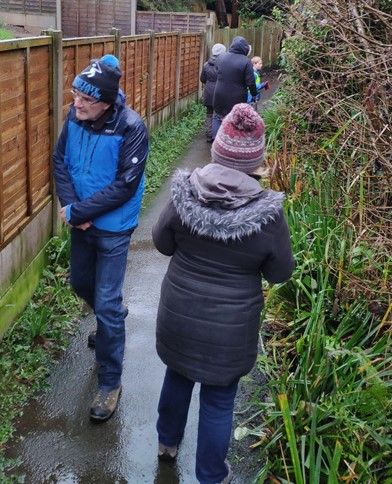 What has the Co-op got to do with this?
The Central England Co-op has five key principles that guide our community involvement and these events tick every single box - from environmental awareness, to fitness, engaging young people, and more.  So, the Co-op agreed to provide some seed money, promote the events where they can, and support the events in person too.  In return, each event usually has a raffle (to raise money for the West Midlands Mega in August 2022), and each Central England Co-op member gets a free raffle ticket - nice!
What's in it for the West Midlands 'Mega' Crew?
This crew are organising a major geocaching jamboree in our region in August and want as many new geocachers to receive the invite to come along as possible.  These Intro events are a great way for them to learn how to organise events, reach people who wouldn't get their message, and raise some funds through side raffles and selling cups of tea and cake!  And if that means more visitors to the West Midlands Mega event in August, well that's good too!
Why should I go?  I know nothing about geocaching.
That's why you should go! Meet some experts, get guided, experience how to do this without any need to download an app or configure an account - and decide if you want to carry on over a nice cup of coffee or tea!.
If you do set up a free online account you'll get digital badges, achievements, and suggestions for new places to go - you'll be able to find walking routes and loops, read other geocachers' comments, and know whether to wear wellies or heels (hint - the answer is usually 'wellies'…)
Shaz Rahman, MCC member said "This was my second geocaching event. The weather was much kinder, which allowed me to use my phone and download the geocaching app. Our 4 caches were right by where I went to school. Looking for Caches helped me appreciate the area in a way that I had not done before. Now that I have the app; I'll be looking for caches in my local area,"
When is the next event?
Keep an eye on this blog, we'll tell you here and on twitter.  You can also use the GAGB's events calendar, or the event search page on geocaching.com.
Thanks go to the Central England Co-operative Society, the GAGB, and the West Midlands Mega crew for making these events happen. If you want to host one on your area just get in touch with GAGB and talk to your local GAGB Ambassador.