Intergenerational afternoon for World Book Day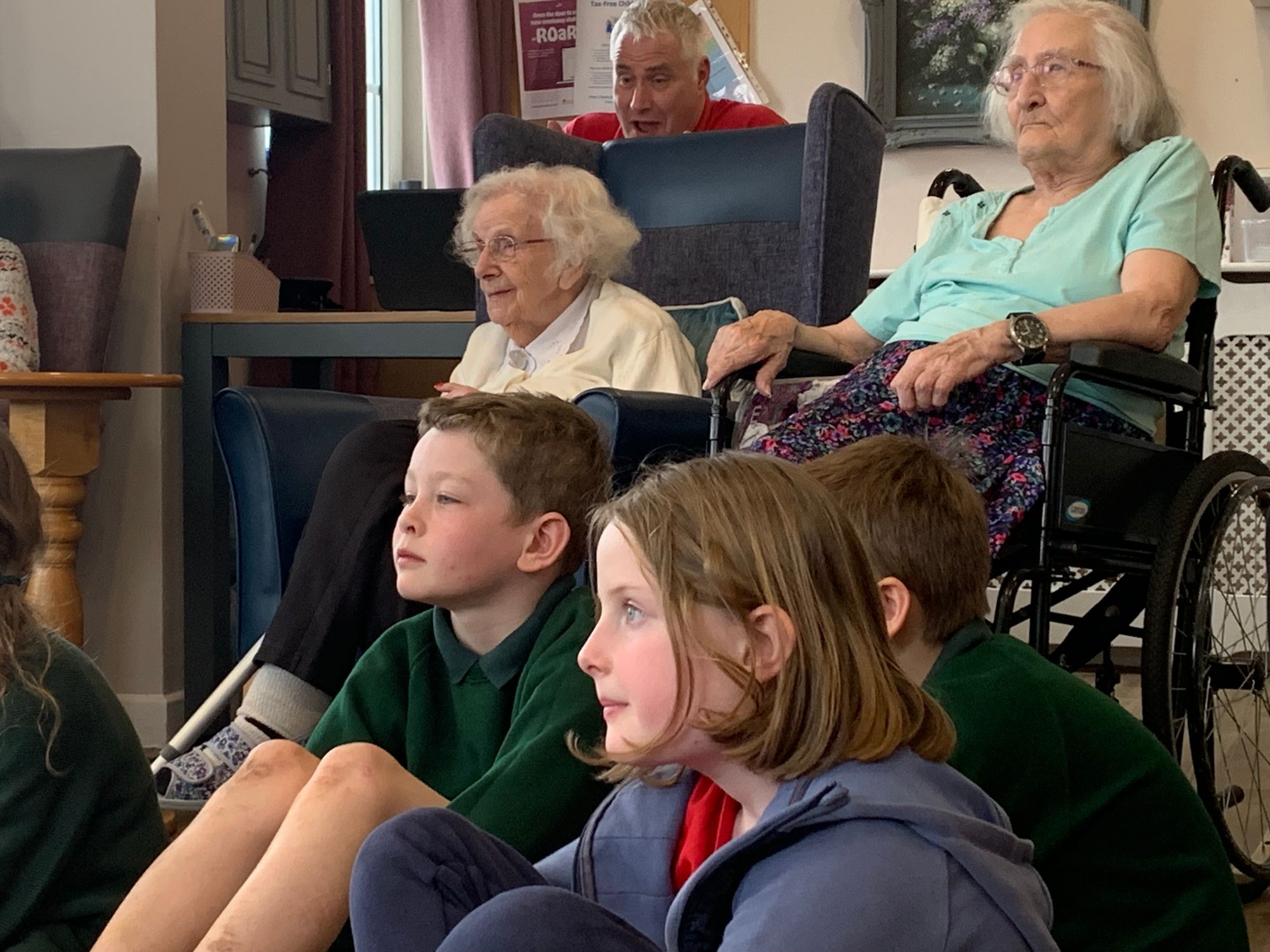 Working along side The National Literacy Trust, we supported a fabulous event at Lilac Lodge Care Home in Oulton with 10 children from Oulton Broad Primary School.
World Book Day partners with National Literacy Trust who run the local project in Lowestoft Get Suffolk Reading.  Get Suffolk Reading inspires families across Lowestoft to read together, and helps parents to support their children's literacy skills. They also work with schools to aid the teaching of literacy and partner with local organisations who support our mission to raise literacy levels.
Local author Nigel Lungenmuss Ward who has a track record of delivering excellent interactive reading events hosted a 'Picture Book Knock Out' tournament for 10 older people and 10 children.
Together they had 6 different picture books read to them which they voted at the end what their favourite book was. The winning book of the day was "Going on a bear hunt"
The children & residents finished the session enjoying some delicious fruit & each child was given a book to take home.