I'M ME – Refugee and Asylum Seekers journeys.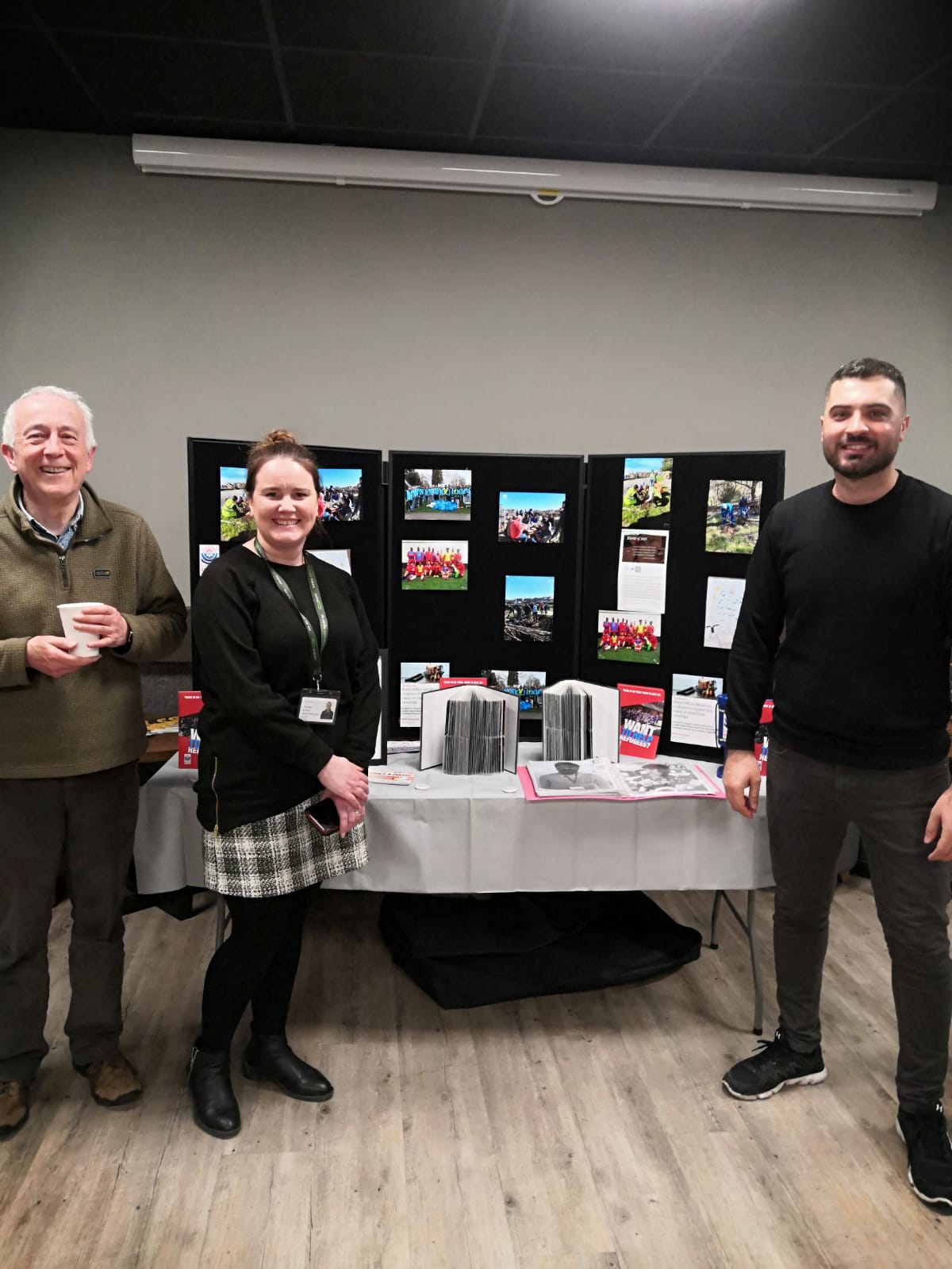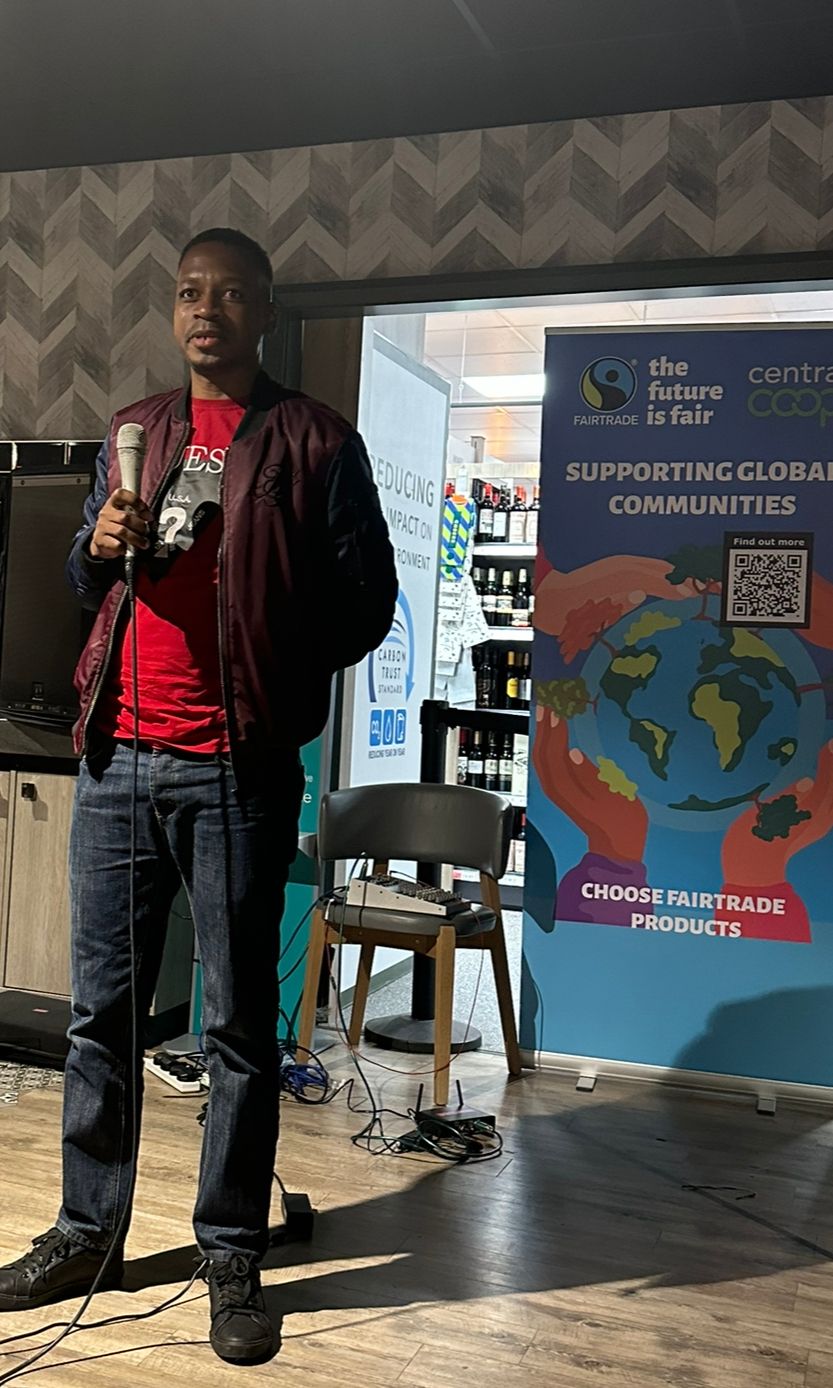 I'M ME – Refugee and Asylum Seekers journeys.
Vicki Offin from Upbeat Communities
Thursday was such an eclectic and diverse evening of music, stories, creativity, humour, self-expression and reflection.  People from all walks of life and backgrounds coming together to share their humanity.  For Upbeat Communities it was the chance to share a snapshot of the work we do supporting people seeking refuge, people who wish to rebuild their lives in a place of safety.  Having left everything they know behind them, careers, homes, belongings, families, friends, they had to make a decision to seek safety.  At Upbeat Communities, with people from around 40 nations, we offer families and individuals a place to learn English, take part in activities and make friends.
The diverse city of Derby is a welcoming place to people from around the world, sharing their humanity and with new friends.
Steve Cooke representing the Derbyshire Refugee Solidarity in Derby
The Inclusivity event at the Insomnia coffee shop could have been renamed the "Come on in, you ARE welcome" event , such was the warm reception afforded to Kautijizua from Namibia and Anwar from Iran.
They were cheered and applauded by an audience living up to their name, and being members of a Cooperative Society.
Both my guests left their own homes after intolerable persecution and fear for their lives. Both lost everything and left everything behind. Both survived dangerously difficult journeys looking for a place that would feel safe. Both crossed the English channel in a small boat and are now stigmatised as 'illegals' and threatened with deportation to Rwanda.
Both my guests were grateful for the welcome they received , not just at the Insomnia coffee shop but also from the people of Derby.
Discovering the warmth and comfort of new friends in Derby is saving them , repairing their mental health and giving back their faith in humanity.
Thank you people of the Co-operative Society. Thank you Derby.