Ibstock store welcomes Hospice Hope for Co-op Fortnight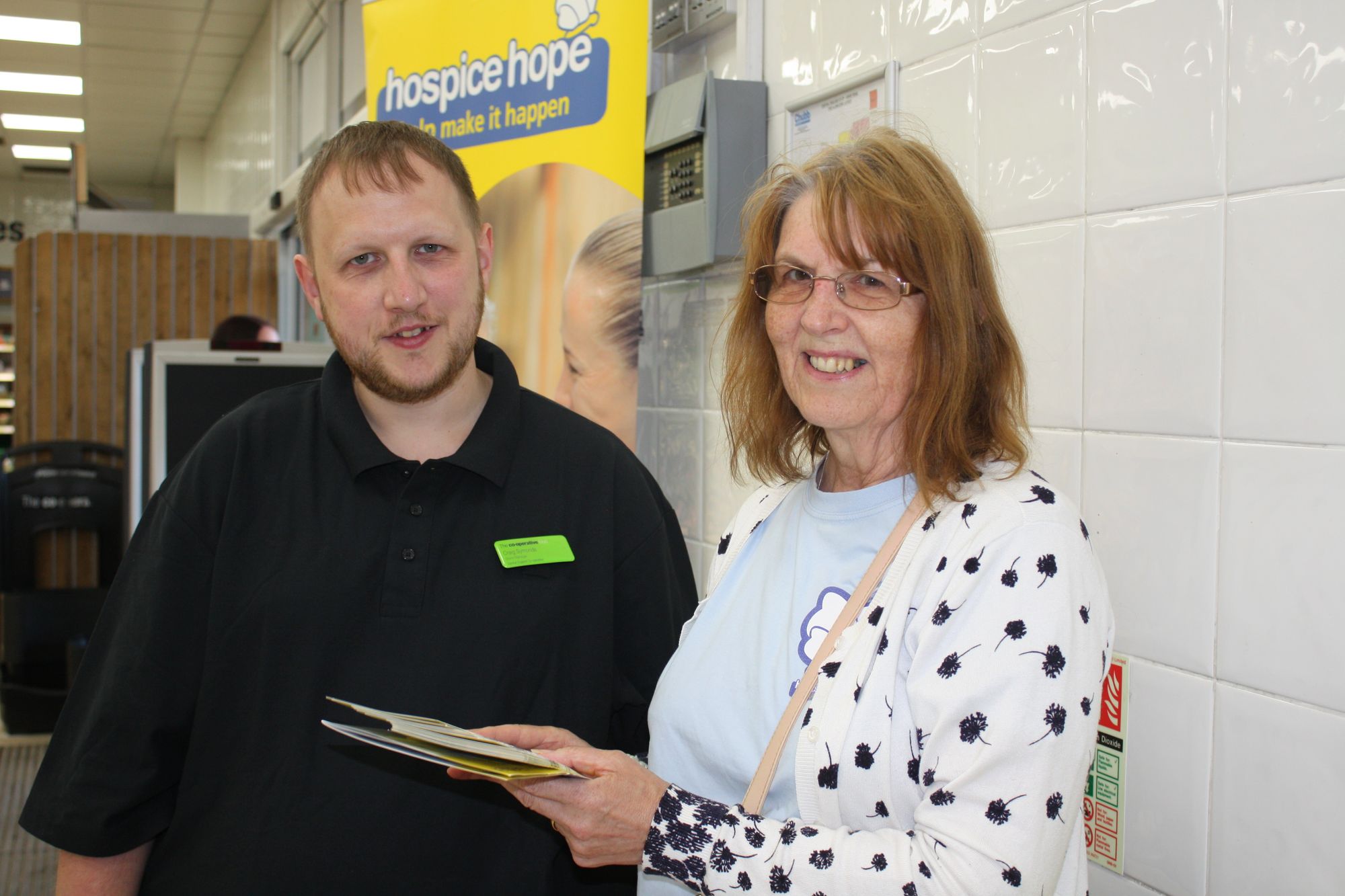 As part of our Co-op Fortnight celebrations our food stores have opened their doors to various local community groups and good causes, giving them the opportunity to have space in store to promote themselves and raise money.
At our Ibstock food store, Hospice Hope took up the opportunity to spend time promoting their cause and fundraising and it proved to be a successful three mornings for the charity which provides free pastoral support to people with life limiting conditions and their carers in North West Leicestershire.
Stewart Shepherd from Hospice Hope said: "Four of the Hospice Hope team had a good time at the Ibstock Co-op. We were made welcome by the manager, Craig Symonds and his staff, who helped with a table and a chair for one of our older members.
"The people of Ibstock are very friendly and we were able to talk about our Support Café in Ibstock and our Day Centre in Griffydam, just six miles away.
"Whilst our main objective was to raise the profile of what we do – that is to support those with a life-limiting condition and their carers – the people of Ibstock donated £175 to our work which was very helpful!
"Thank you to Central England Co-op for this opportunity."