Hundreds of youngsters 'give triathlon a tri' in Great Yarmouth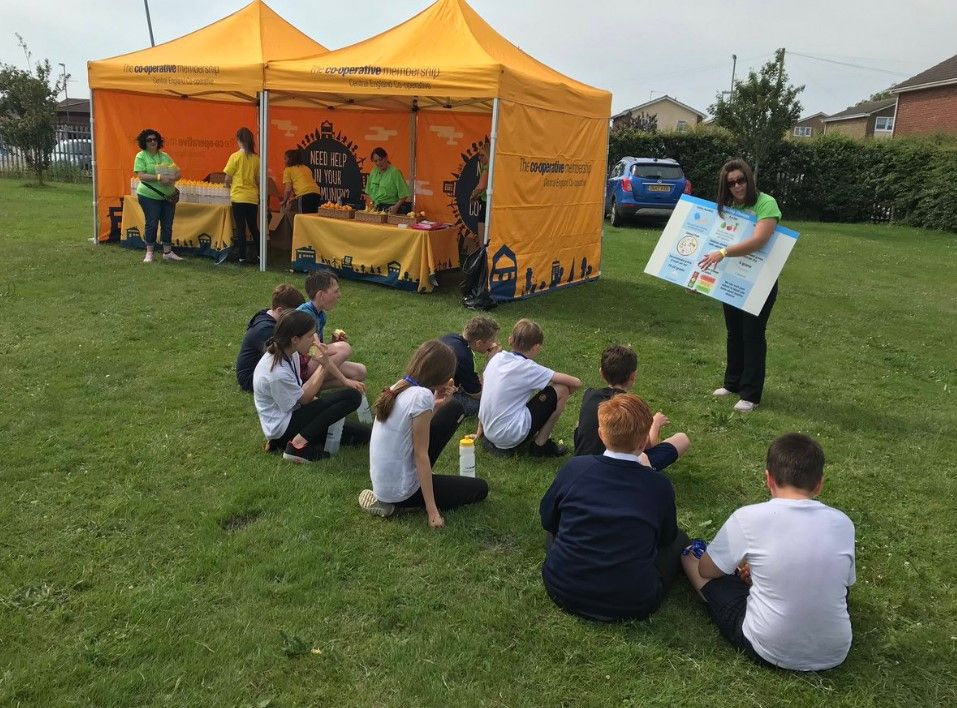 Hundreds of children have completed the first Great Yarmouth Mini Tri today completing personal challenges, getting fit and active and most importantly having fun.
Central England Co-op joined forces with the Triathlon Trust to hold the event in Bradwell where boys and girls in years three to seven, including those with disabilities and special educational needs, were able to take on the challenge of a 75m swim, a 1km bike ride and a 500m run.
Membership and Community Relations Officers (MCROs) Jenny Hurst and James Knight, were joined by volunteers from our Membership and Community Council and nearby stores to support the event, including educating the children about making healthy choices.
Well done to all the youngsters who took part and thank you to all those who volunteered to make the day a great success!