Highlights of Fairtrade Fortnight 2020 in Western region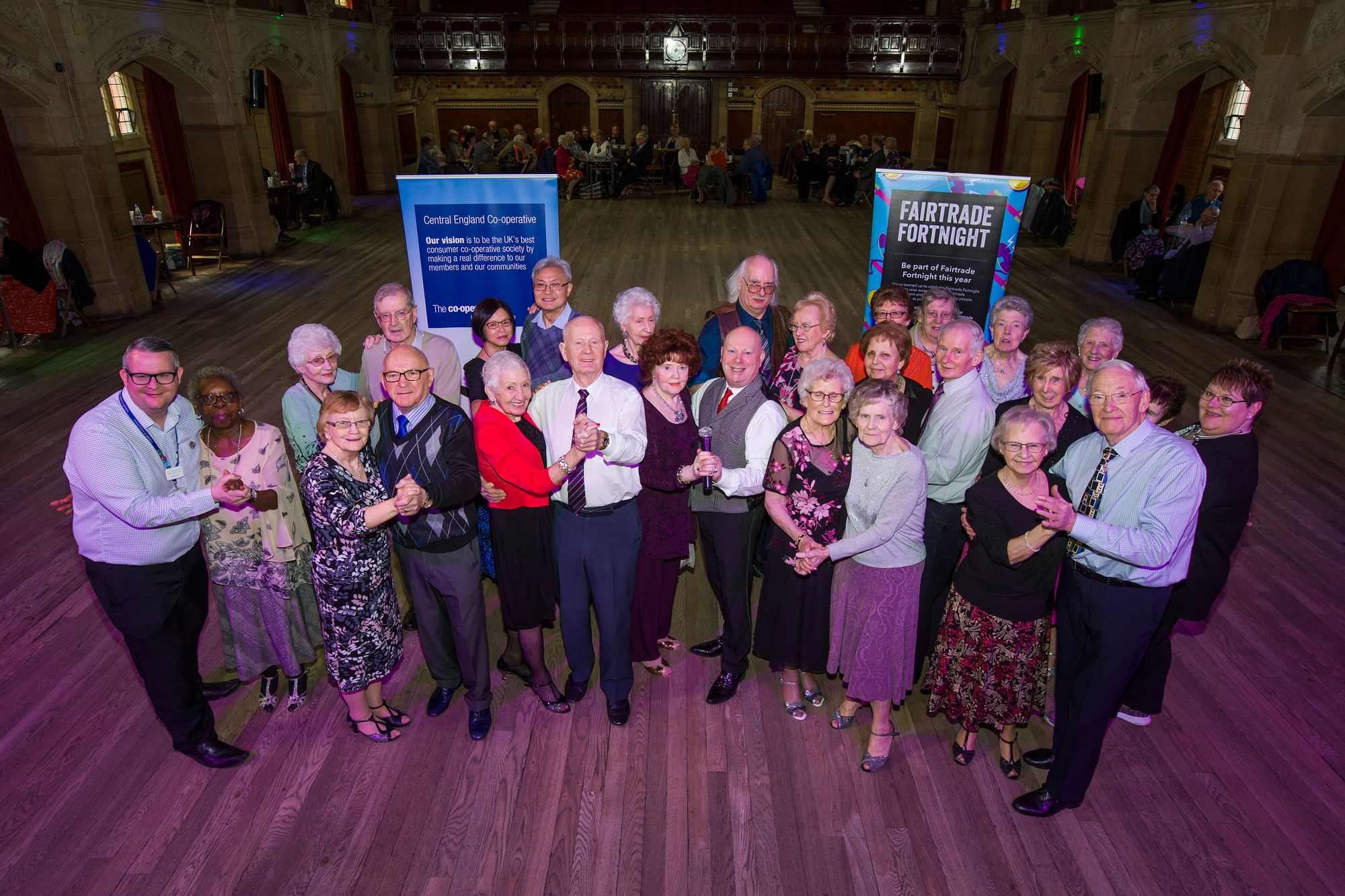 Central England Co-operative has joined together with its communities in West Midlands and Staffordshire to mark a special Fairtrade Fortnight with two weeks of activities.
The celebrations coincided with the 25th anniversary of Fairtrade products hitting the shelves in the UK, with the Co-op having been there every step of the way.
Therefore, Central England Co-op was determined to spread the Fairtrade message to its members and customers, as well as educating people about the people who grow food, people who live in some of the poorest countries in the world and who are often exploited and badly paid.
The Society did this through a mixture of fun events with a Fairtrade theme in their communities from football matches to tea dances, as well as educational workshops and assemblies with schools and community groups.
Two special tea dances were held during the two weeks. In Burton on Trent Members from across the country gathered at the Town Hall for an afternoon of dancing and Fairtrade tea, coffee and cake.
Meanwhile, in Great Barr, Birmingham, colleagues from across Central England Co-op's family of businesses hosted an intergenerational Fairtrade tea dance with local schoolchildren and elderly residents of a nearby sheltered housing complex coming together for a wonderful morning of dance, interaction and Fairtrade treats.
The retailer's Western Membership and Community Council also marked Fairtrade Fortnight by donating Bala Play Fairtrade Footballs to Diamond Academy Football Club based in Handsworth Wood which provides opportunities for youngsters in the inner-city areas of the West Midlands to play football outside of school.
The striking footballs are ethically made to Fairtrade standards so are produced by workers who get a fair deal.
Central England Co-op's Membership and Community Relations Officer James Knight, as well as colleagues and MCC Members, also delivered the Fairtrade message to hundreds of children across the region through workshops, assemblies and special in-store ethical challenges.
Among those schools and groups visited over the past two weeks were Lichfield's 5th Minster Beavers, Silkmore Primary Academy in Stafford and Oldfields Hall Middle School in Uttoxeter.
James Knight, Member and Community Relations Officer at Central England Co-op, said: "2020 has been one of our best ever Fairtrade Fortnights and I'm confident we have really got people talking about Fairtrade and understanding its importance during its 25thanniversary year.
"We have had some really memorable events that have given our Members and communities a great time, while also ensuring the key messages around Fairtrade are always at the forefront of people's minds."
Find out how to become a Central England Co-operative member by calling 0800 0501 601, emailing members@centralengland.coop or visiting https://membership.centralengland.coop/