Saturday 9th in Alconbury Weald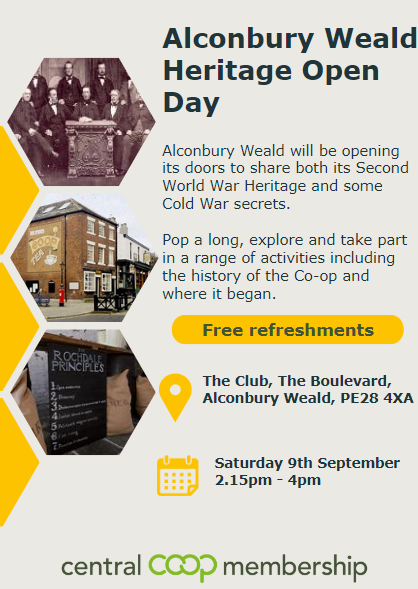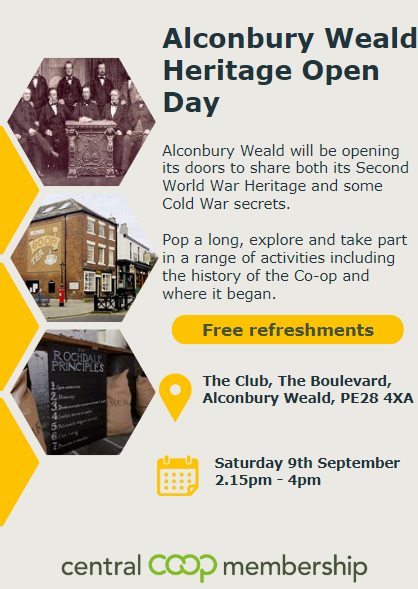 Everybody welcome to join in activities throughout the day, with Urban & Civic.
Would you like to know more about how and why working class people in Rochdale decided to start a new type of business, and how it became a successful model for co-operatives all over the world today?
We will be at The Club serving Tea, coffee & cake 2.15-4 showing the film made with the Co-operative College and supported by the Co-operative News -  follows Payal Mistry on a journey from Rochdale to Manchester, to understand what makes co-operatives different. She finds out more about the values and principles of the movement and how they support communities all over the world.