April 9, 2019
Healthy Choices meets Mindfulness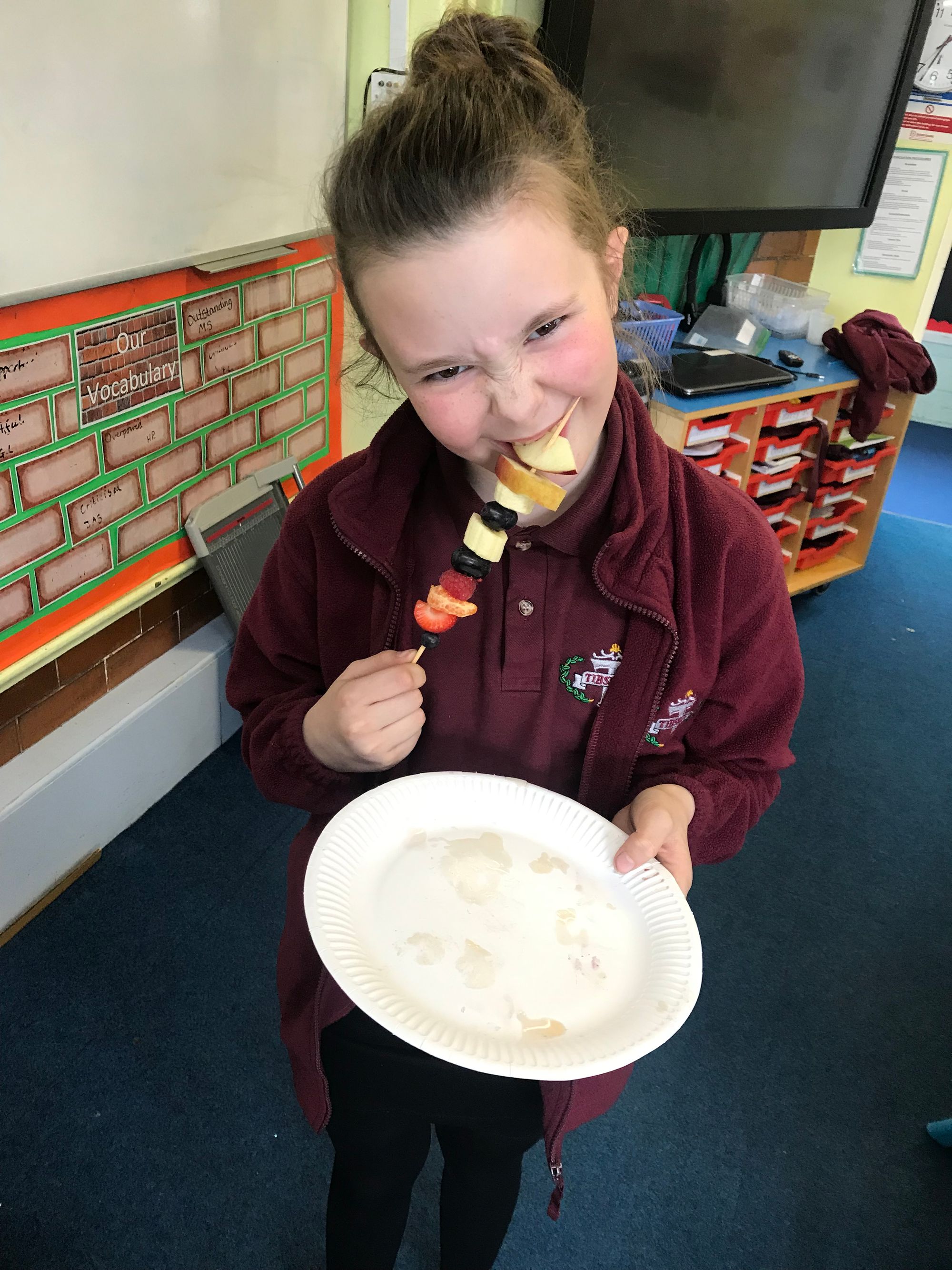 On Friday I was invited to Town End Primary School to deliver two sessions of our Healthy Choices Workshops during their 'Good to be Green' Afternoon.  The sessions that were delivered consisted of a talk on eating more healthily, understanding the 'Eatwell Guide' and tasting different types of fruit by creating a healthy fruit kebab.
The pupils from Town End were taking part in a 'Good to be Green' day. The afternoon was about celebrating all things good, where pupils could choose an activity ranging from; Our Healthy Choices and fruit kebab making, designing a health eatwell plate, designing a Fairtrade sticker, making a healthy wrap and sports activities.
Pupils really enjoyed the making of the fruit kebabs, with lots of pupils trying fruit that they had never tried before.  The different types of fruit available to try were; Strawberries, Raspberries, Apples, Bananas, Grapes, Blueberries, Peaches, Mangoes and Mandarins.
During the session we also spoke about 'Mindfulness' and how we can support ourselves and others with this. we discussed the '5 Ways to Well being' as the school have also been discussing this as a topic. to support this and how something small can help, we all had a small piece of chocolate brownie to compliment the healthy fruit they had already eaten.
Phoebe and Stephen both enjoyed making fruit kebabs with Phoebe saying 'This was fun making the kebabs, I loved trying different fruits, but I really liked eating raspberries and blueberries together, as they tasted great'.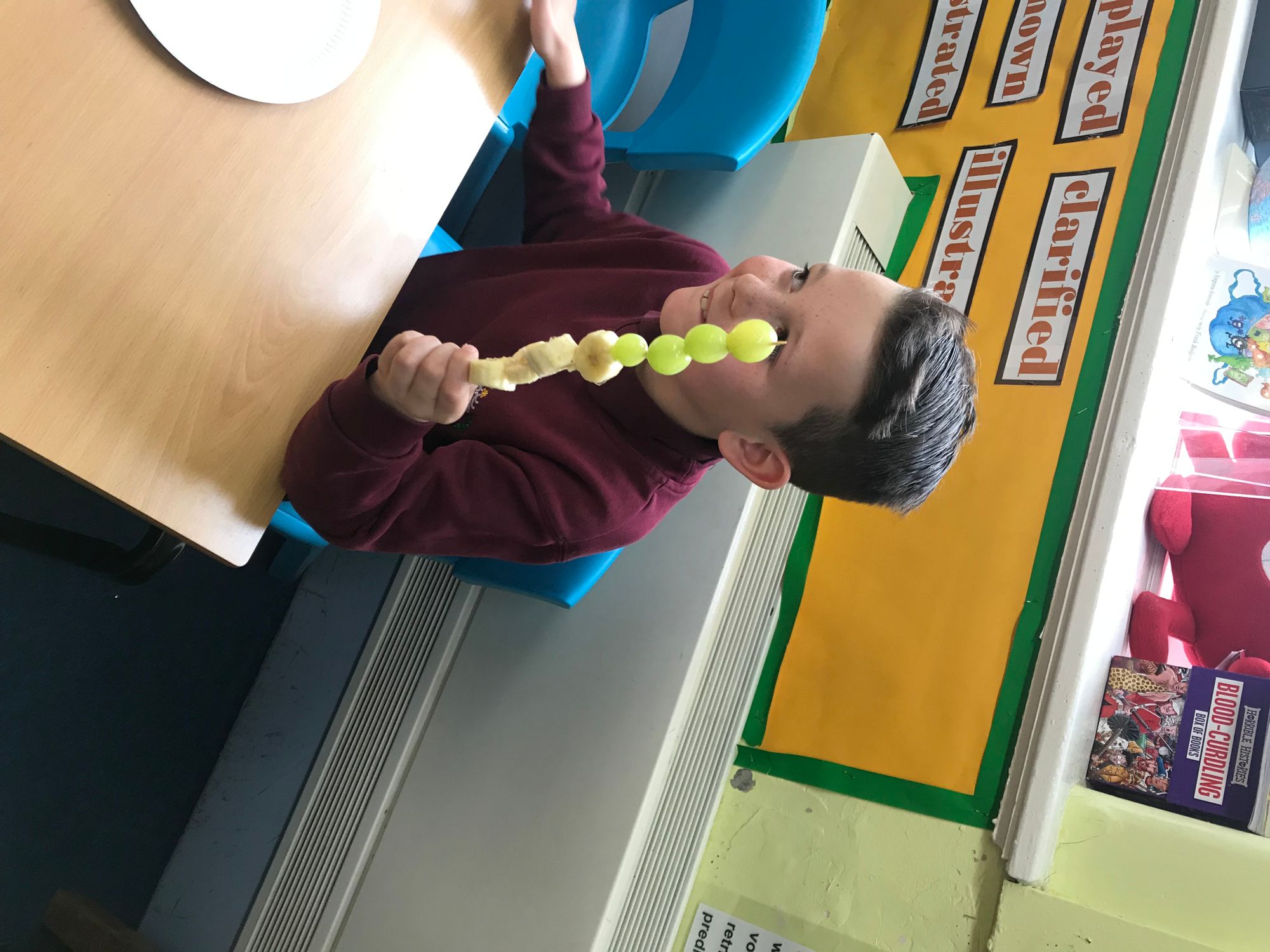 All the pupils learnt more about eating healthily and went away with a 'Healthy Choices Workbook' to take home and discuss with their grown ups at home.