Health Day in Langley Mill proves popular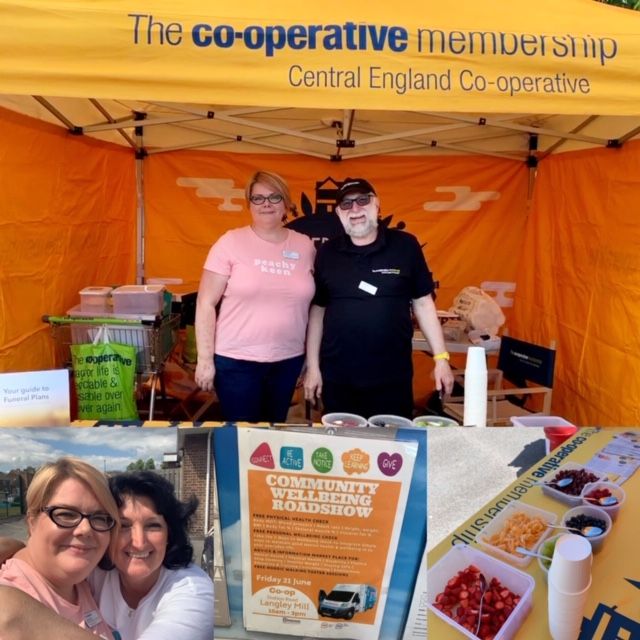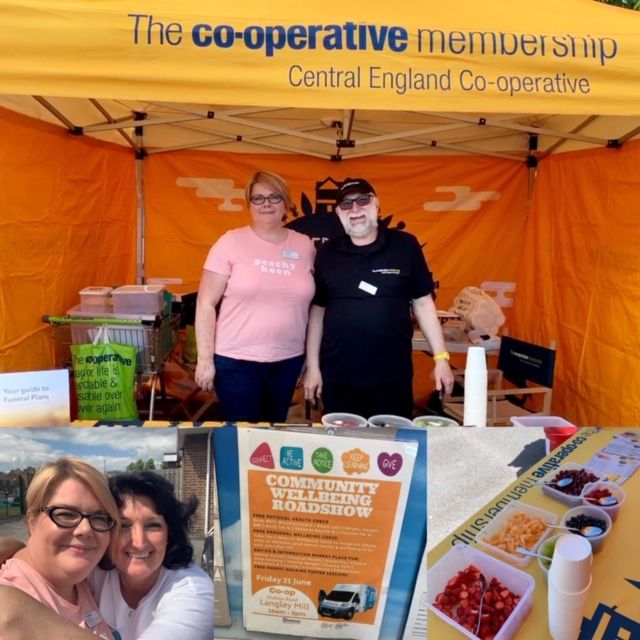 Working in partnership with local organisations, retail and funeral departments, to engage with the customers and offer a free wellbeing day.  From fruit tastings to supporting the Society's Charity.  16 people received a free MOT and were able to use the P3 vehicle.  
MCC members Ollie Pardo and  Joanna West attended and reported:  "We attended the first Langley Mill Community Wellbeing Roadshow, based in the car park of the store. The organisation was superb, and the help we received from retail colleagues (Bryan, the Store Manager was brilliant!) and Maria from Funeral was much appreciated.  We gave out membership forms and talked to a lot of people about the educational visits and the many great things we do locally. People loved that their shopping would then benefit their local community".