Greener Funerals Promoted for Big Green Week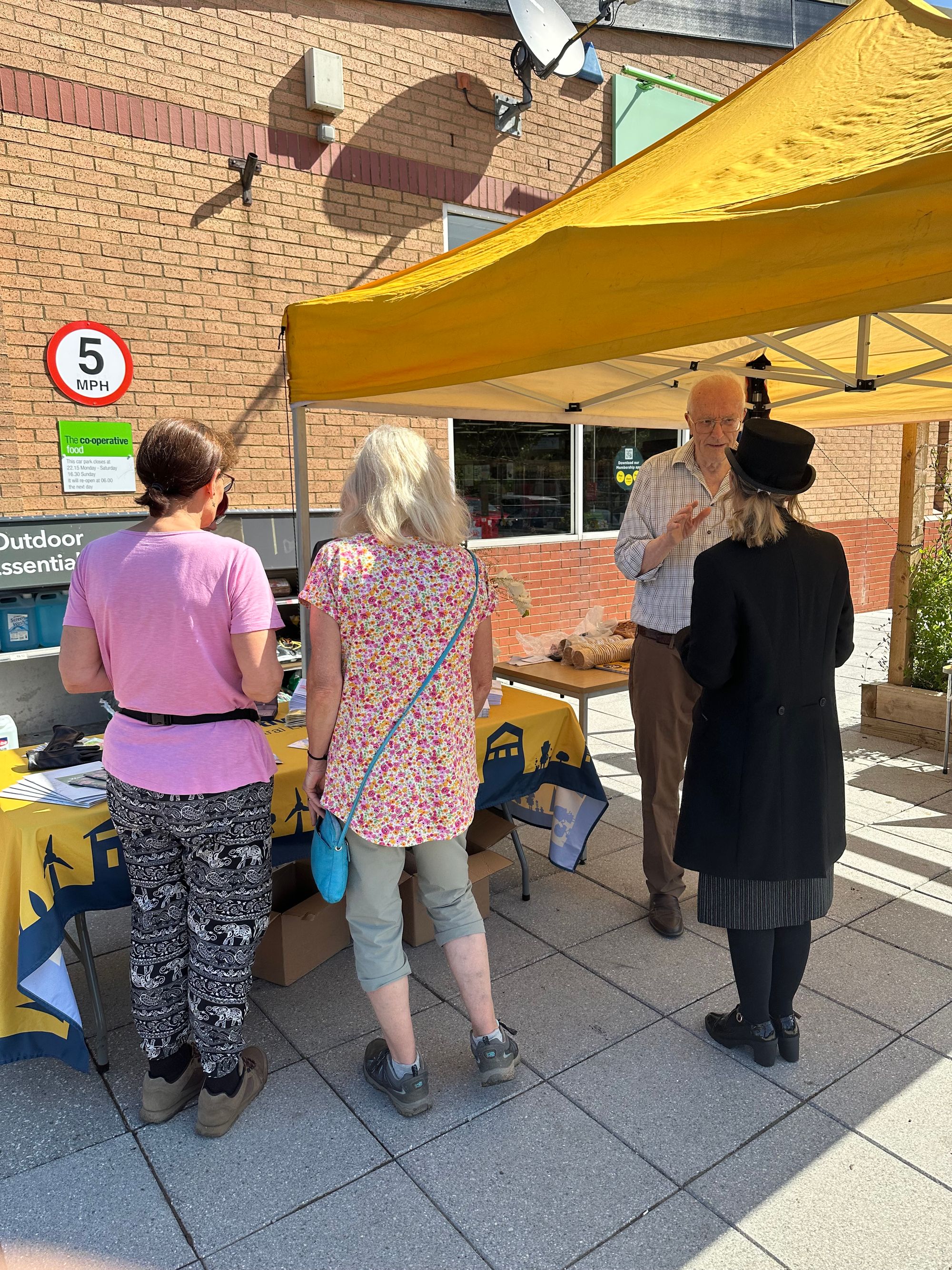 For Big Green Week, our Funeral teams in Market Harborough and Desborough held an information day at our sustainable space next to our Gladstone Street Store in Desborough.  Retail and MCC supported with promoting membership and tastings of some delicious British strawberries and cream.
Our colleagues from funeral took the opportunity to have some meaningful conversations around greener choices for funerals from eco coffins and hearses, plantable order of services, and the wonderful horses and carriage, who were also present on the day and raised a lot of interest as they really do look magnificent.  There was also an opportunity to discuss local natural burial grounds, which are becoming more popular as a final resting place.
With thanks to Emma, Donna and Roisin for their expertise and being on hand to answers many questions asked by the local community.