Green fingered Members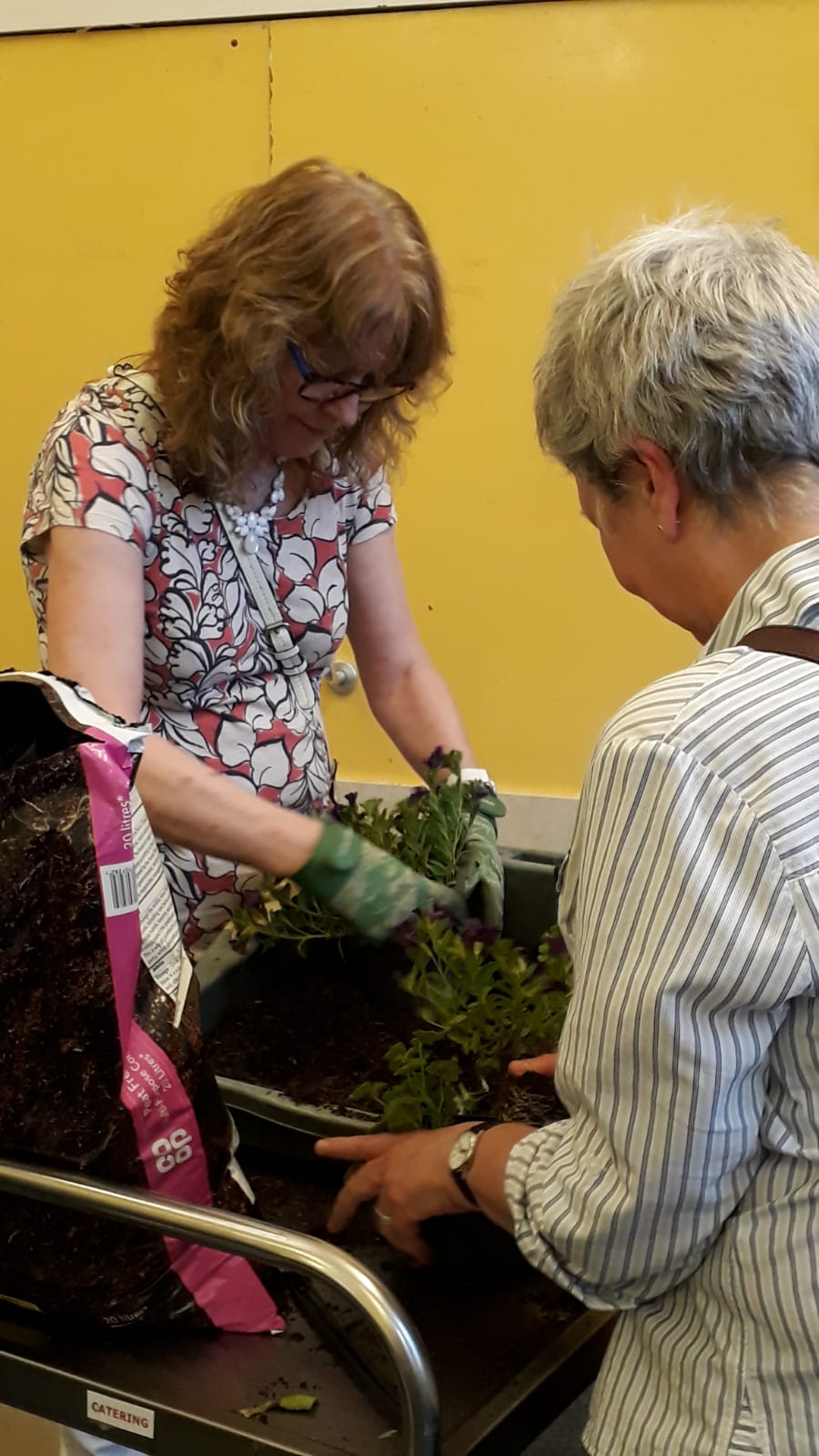 Our Membership and Community Council Member Shaz talks about his experience at the Central England Co-operative Gardening Group in Birmingham:
"Recently I gave a short speech at the MCC induction day about how valuable the Central England Co-op Gardening Club and what a great example it is of how our membership groups benefit our members.
"Just over a week later the Gardening Club held a meeting about potting hanging baskets. It was a lovely day so I cycled to the meeting in Cotteridge, Birmingham. Club member John gave a demonstration as to how to pot a hanging basket, whilst answering questions from members. Another member, Kate, then demonstrated how to create a Macrame Plant Hanger.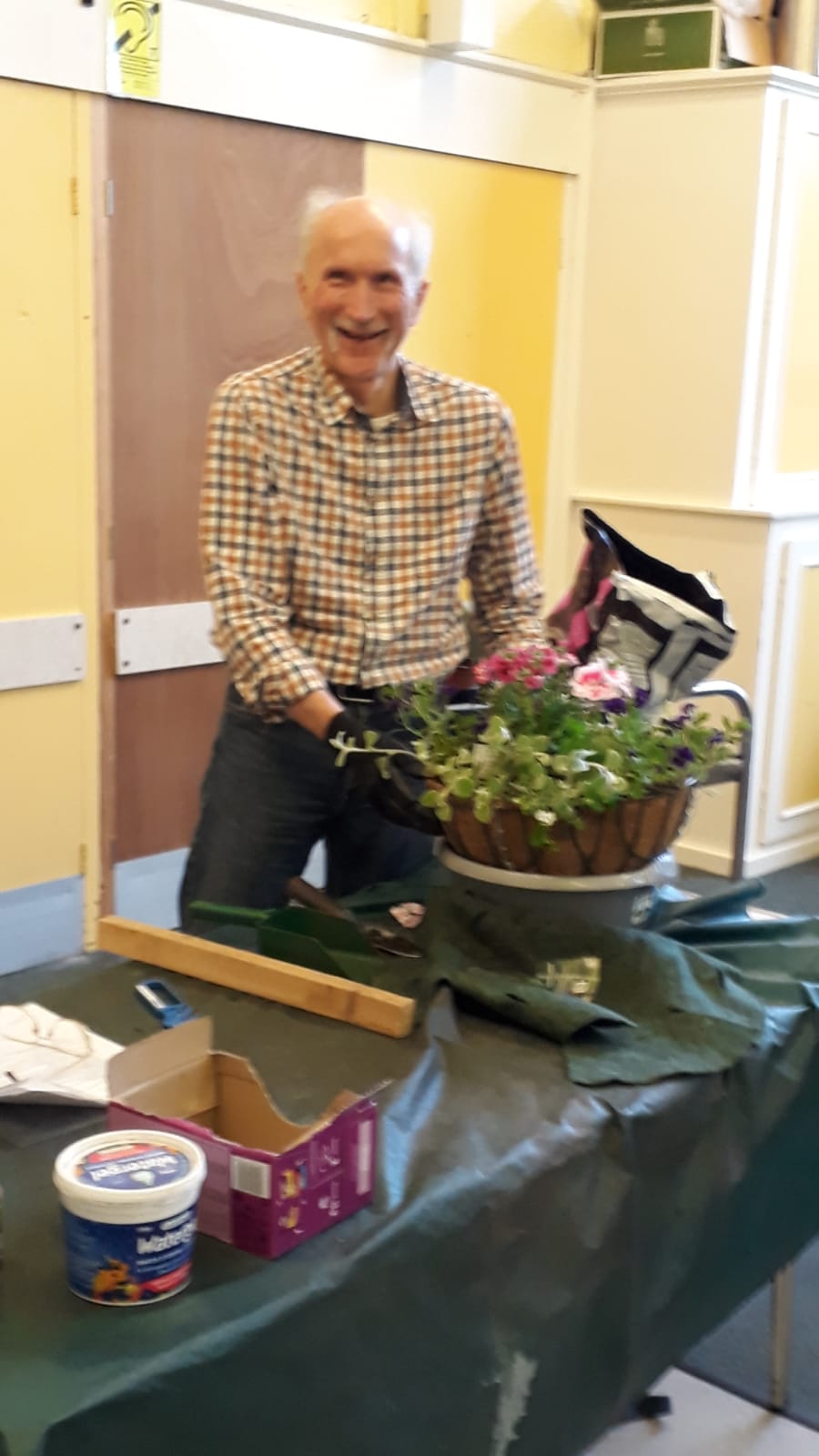 "After the demonstrations we all had the opportunity to get our hands dirty. Firstly I attempted to tie a Macrame Plant Hanger and with the help of Kate, I was able to. It is not an exact science and can be quite fiddly, but the results were worth it. Kate even gave me an ear ring that I attached to the Macrame Plant Hanger.
"Next up I potted up a hanging basket with the help of club member John, which involved things like judging how much compost is required and whether you add soil food. Finally, I got to put my potted plant into the Macrame Plant Hanger, which was predictably fiddly.

"I really enjoyed the meeting and it was great to see how engaged the members are. The group regularly gets 20-30 people who are passionate about gardening and their local community. It is also great to see how Central England Co-op helps support our members by providing clubs like this. I cycled home with my potted plant and made sure it was well watered once I got home, as John told me to."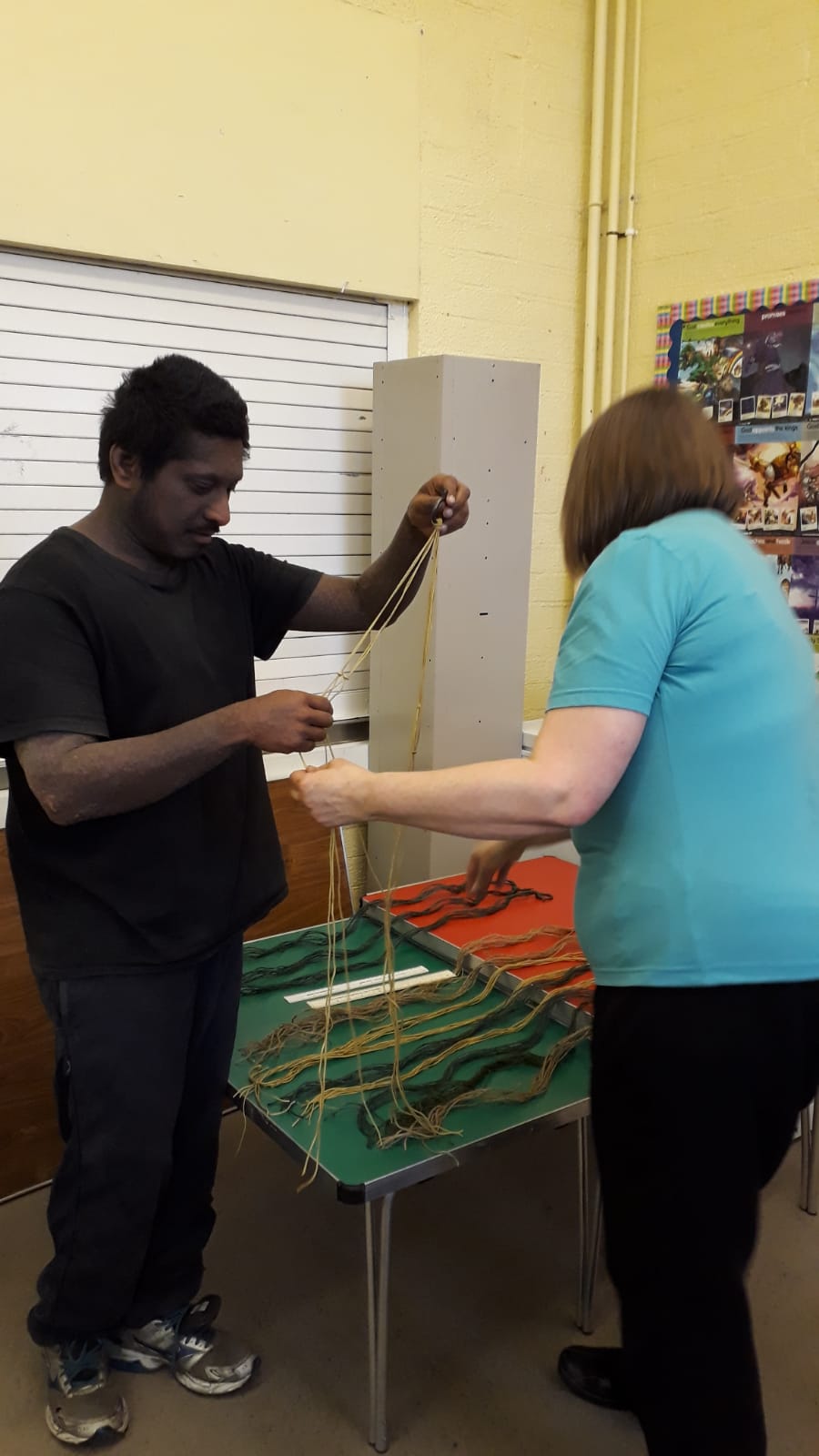 Thank you to MCC Ambassador Shaz for this blog.
For more information on this and any of our groups please email member.community@centralengland.coop