Great deals and ideas at your local Co-op to enjoy a feast of football at home this summer
Euro 2020 finally kicks off and Central England Co-op are getting in the spirit.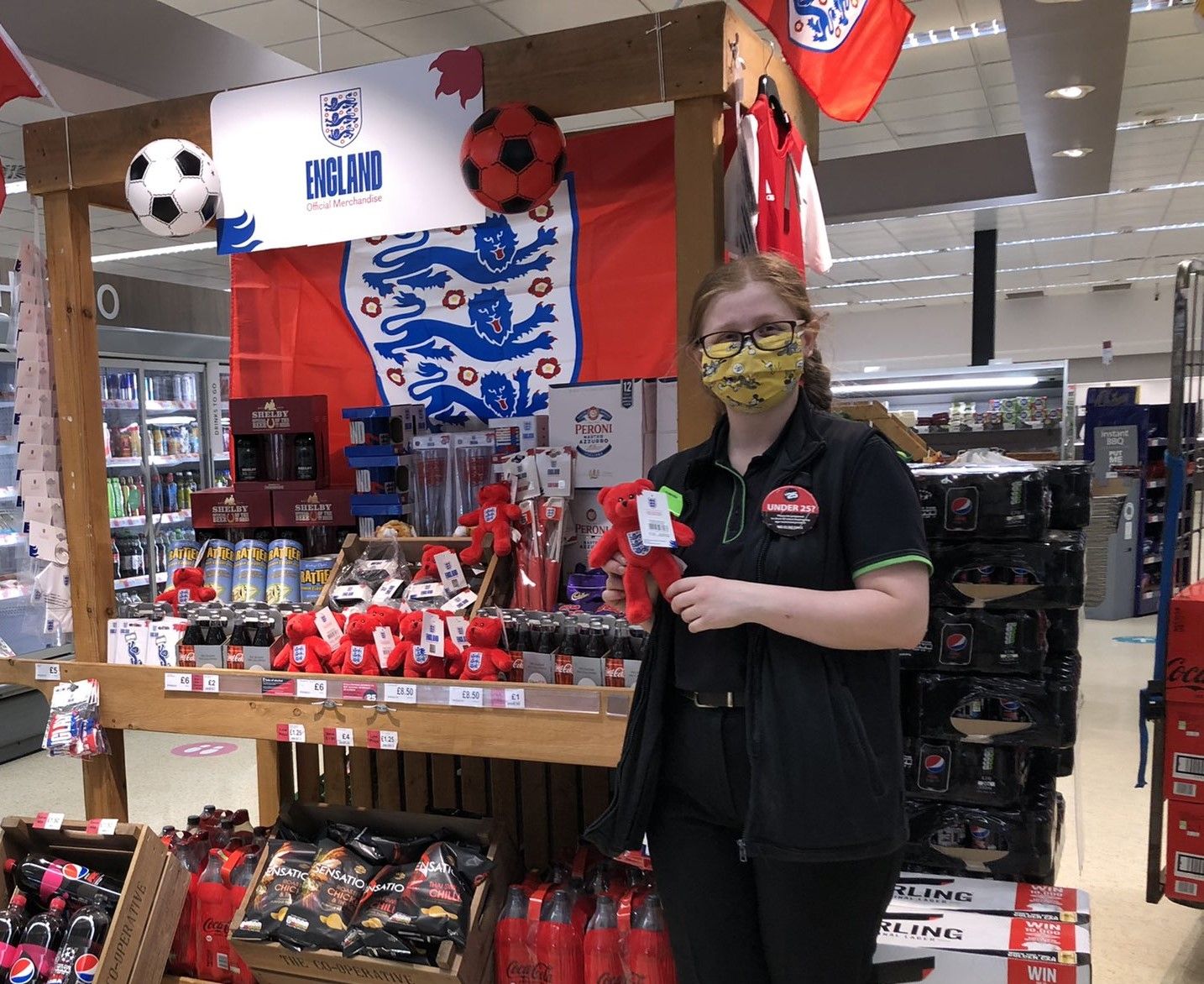 Central England Co-op has come up with some great deals and Euro-themed meal ideas to help customers cheer on England at Euro 2020 - all from the comfort of their own home.
To help people prepare for the tournament, the retailer has looked at some of the favourite dishes from a selection of the countries gracing the big tournament which could be enjoyed to help bring a little added interest to the big games.
Sunday, 13 June will see the Three Lions kick-off their campaign at 2pm against Croatia and those wanting to sample one of the national dishes of the Balkan country could enjoy 'Istrian Yota' for their Sunday lunch, a popular stew with dried beans and smoked meat.
Next up for England is the clash of the 'Auld Enemy' as they take on Scotland on Friday, 18 June so it's the perfect excuse to sample some of the delicious dishes from north of the border such as haggis and the famous 'neeps and tatties'.
England round off their group games on Tuesday, 22 June at 8pm against the Czech Republic and a supper of 'Vepro Kedlo Zelo' - the countries national dish of roast pork, dumplings and sauerkraut – could be on the cards.
Ingredients for all those dishes are widely available in the over 250 Central England Co-op stores across 16 counties and among the 24 teams taking part in the Euros, there are plenty of other new cuisines to tackle.
Among the tournament debutants are North Macedonia, whose national dish is Tavche Gravche, the country's answer to baked beans made up of fresh beans boiled and combined with onion, peppers, tomato, oil, flour and spices before being baked.
Finland have reached the tournament for the first time and budding chefs can take on their popular dish of Sauteed Reindeer – don't worry beef steak is often used in this dish, cut thinly and spiced with black pepper and salt, water, cream or beer and served with mashed potatoes and pickled cucumber – again all ingredients available in your local Co-op store.
Throughout the tournament there are some fantastic deals available to help enjoy the games, whether with a few pizzas and beers, with a BBQ enjoying the summer sun or with some super snacks and terrific tipples.
There is a £5 Super Saver pizza deal on offer, which includes two fresh pizzas, and either Budweiser or Coca-Cola available until June 29.
For those firing up the BBQ there is a great range of delicious new products including Co-op Irresistible Smoky Pulled Pork Burgers with Apple (£2.75) and Co-op Smokehouse BBQ Chicken Drumsticks (£3.50), while if it's a picnic footy fans are after the retailer's picnic range is three for two across the summer.
Large packs of Co-op own brand crisps and popcorn are two bags for £1.50 and can be enjoyed with some great new tipples including the Funkin' Cocktails range available in selected stores, with shakers (£18) and ready-made (£2.50 or 2 for £4) favourites such as Pina Colada's, Passion Fruit Martini's and Espresso Martini sure to help add a fun twist to the summer of sport.
Keep up-to-date with the latest food and drink offers during this 'summer of love' and find recipes and blogs by visiting https://www.centralengland.coop/summer-of-love