Geocaching in Birmingham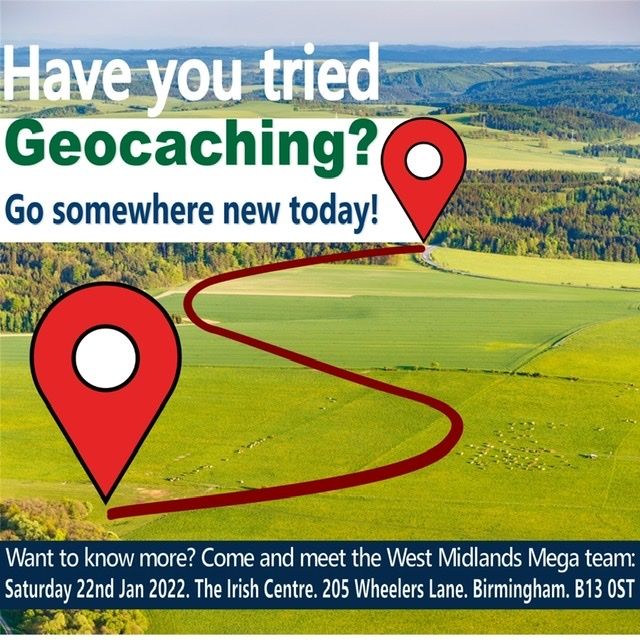 The Western Membership and Community Council are supporting a local geocaching event in Birmingham. The event organised by the Geocaching Association of Great Britain and their West Midlands 'MEGA' event team.
When: Saturday 22nd January, 11am until late evening
Where: The Irish Centre Birmingham, 205 Wheelers Lane, Birmingham, B13 0ST
Learn about Geocaching from the experts as well as have fun.  The Winter Fayre kicks off with games and stalls selling seasonal fare, in the afternoon the focus is on geocaching with help and advice, practice routes and proper geocaching, and in the evening it's a 'pot luck' community supper, quiz time and even dancing!
This is the place and the time to find out what geocaching is and how to do it. Come along and find out more.  And every Central England Co-op member gets a free raffle ticket too! (just show your membership card on arrival)