Co-op Gardening Club Learns About Urban Willow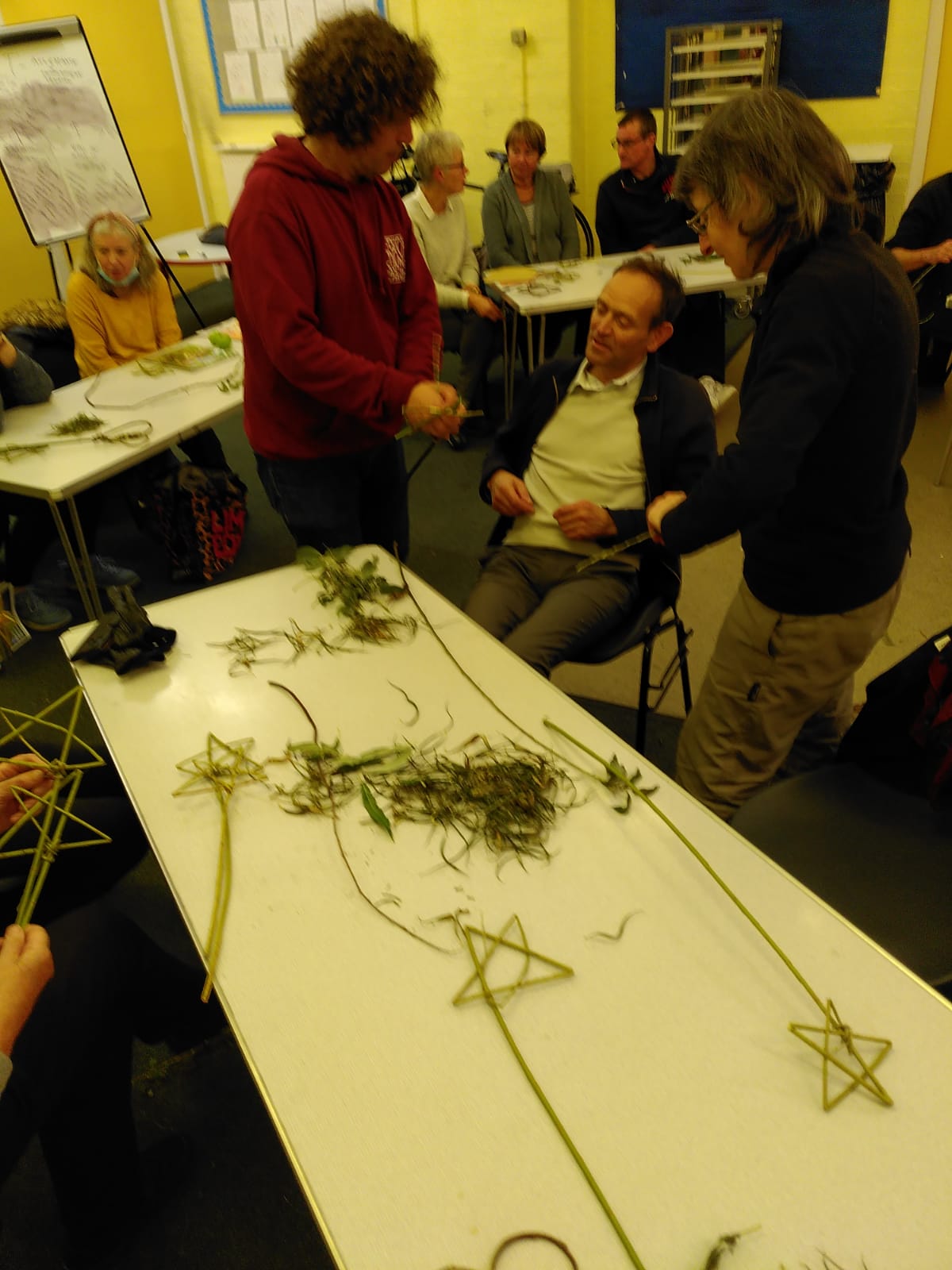 Richard Bickle, MCC Member in Birmingham tells his account of the latest Co-op Gardening Club visit below.
On Wednesday evening, member of the Co-op Gardening Club in Birmingham spent an enjoyable evening with Marcus Belben, community activist and local Woodcraft Folk leader, learning about the growing and uses for willow in urban settings.
It was a great example of co-operation between co-operative groups because Woodcraft Folk is the co-op movement's youth organisation and is also supported by Central England Co-operative.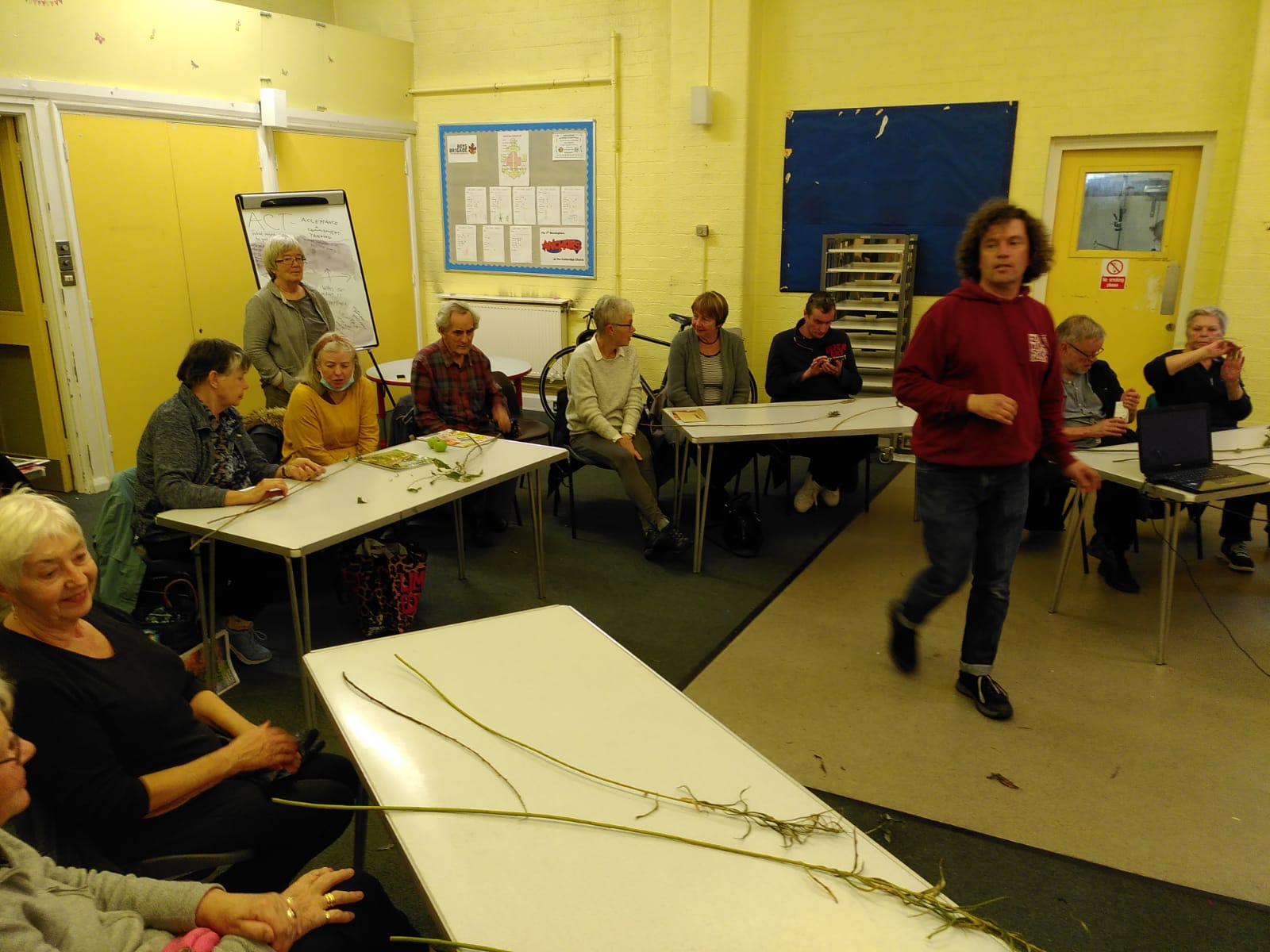 Over the past 20 years, Marcus has been involved in planting willow in a range of community gardens, schools and public spaces to create living structures. These include benches you can sit on, tunnels for play and evening a "fedge" - a cross between a fence and a hedge - on the edge of a green space outside a school that discourages people from dangerously parking their cars on it!
Nothing could be simpler than planting willow - just making a hole with a piece of wood, pushing a willow stick in and heeling it down with your foot is enough to get a new plant growing in most places.
We finished the evening a with a fun practical session of making willow stars and hearts from stems that had been a cut a few days earlier.
This was the first indoor Gardening Club session after a summer of garden visits. Next month we have an evening with Adrienne Wade learning about to care for your houseplants.
The Co-op Gardening Club meets on the fourth Wednesday of each month at 7.30pm at The Cotteridge Church. entrance is £3 and includes tea and cake after the session. Everyone is welcome!
Woodcraft Folk have a range of groups for young people across the Central England Co-op trading area. The Birmingham groups meet at Cambridge Road Methodist Church in Kings Heath.
Full details from https://woodcraft.org.uk/groups/kings-heath-moseley-elfins/and https://wcf.gn.apc.org/where/group/birmingham-south/kings-heath-moseley-pioneers