Funeral colleagues support charity's poignant Christmas efforts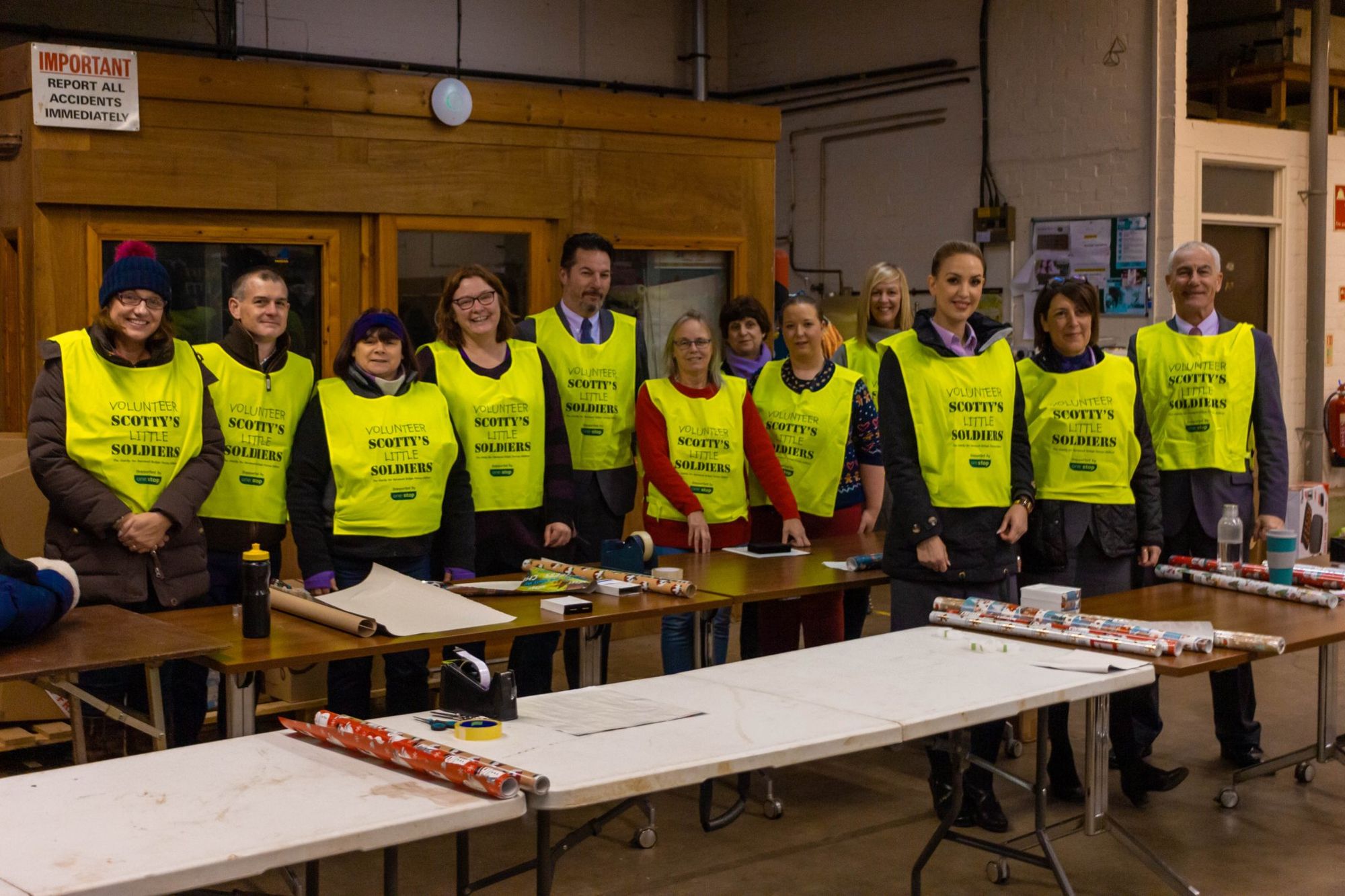 Four colleagues from our funeral team in the eastern region have given up their time to spread some Christmas cheer and support a local charity dedicated to supporting bereaved British Forces children and young people.
John Barry, Funeral Director at Kings Lynn Funeral Home, Laura Crowley, Senior Funeral Director in Lowestoft, Emma Harris-Coyne, Funeral Arranger from Wisbech Funeral Home and Terry Cann, Senior Funeral Service Assistant from Kings Lynn Funeral Home joined other volunteers at the Kings Lynn charity Scotties Little Soldiers this week for a special task.
The colleagues helped wrap Christmas presents which will go to bereaved children of our Armed Forces personnel who have been killed in action.
Laura Crowley said: "There were around 350 golden medals, personalised for each child with the rank and name of their loved one engraved. It was a very poignant and touching experience for all of us involved with this wonderful charity."
Find out more about the charity at https://www.scottyslittlesoldiers.co.uk/