From retirement to the shopfloor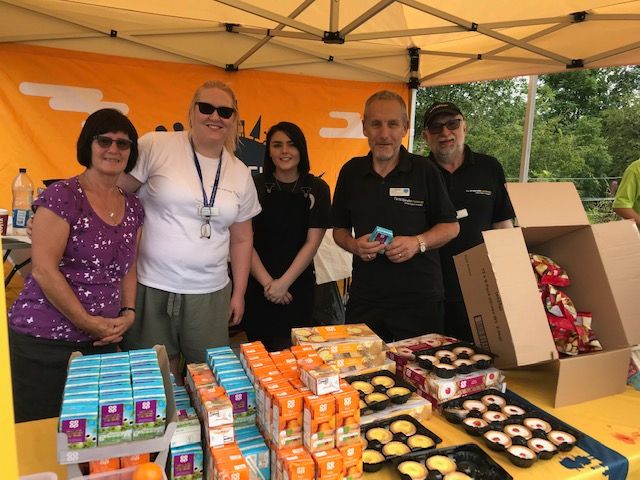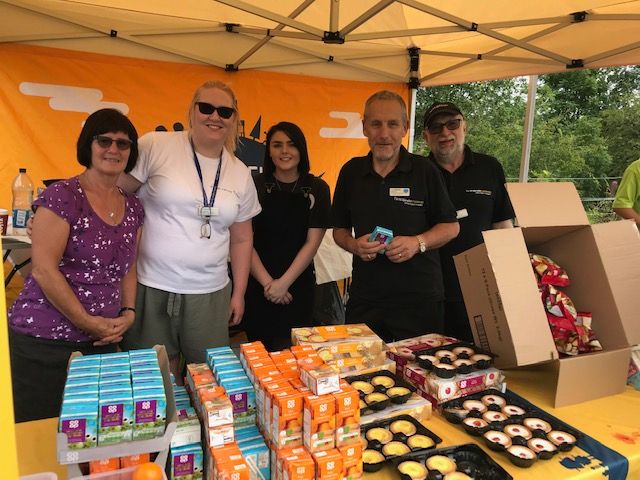 Two stories for you to read from Philip Fee (Chair of the Membership & Community Council and Ollie Pardo, Vice-Chair), of their time providing support in stores near to where they live, to support the business during these challenging times.
Retired retailer returns to the shopfloor to support Central England Co-op to provide food and essentials to the community in Nottinghamshire
A former food store manager said he didn't hesitate to return to the retail frontline to support his community in Nottingham during the Coronavirus outbreak.
Community hero Phil Fee spent almost 40 years of his life working in food retail, the majority of which was for Central England Co-op.
Although he retired four years ago he still keeps active as a Member, serving on the Society's Northern Member and Community Council (MCC) supporting with community activities and educational workshops in schools.
However, when the scale of the current unprecedented situation became apparent, the 63-year-old volunteered to support his local Central England Co-op in Watnall Road, Hucknall and he said he was glad he was able to lend a hand.
He said: "I've been going in about three times a week to do a few hours and help the team unload and get the delivery out on to the shopfloor. It's been nice being back on the shopfloor again. I ached a bit the first few days but I've really enjoyed it.
"They are a really good team at Watnall Road and they appreciated the help, particularly in those first few weeks where they couldn't get the stock out fast enough to meet the incredible demand."
During his career Phil worked in stores across the East Midlands, with long stints as a store manager in Somercotes and Little Eaton in Derbyshire, before finishing his career at Smalley Drive in Derby.
His passion for the co-operative movement has continued though during his retirement and he has devoted his time to his work with the MCC, serving as chairperson and supporting the Society at events, giving his time back to the local community.
Phil added: "It's great to still have that link to the Society and when something like this happens I didn't hesitate to do what I could to offer my support to the hard-working colleagues going above and beyond to serve the local community."
Central England Co-op stores across Nottinghamshire are now being supported by Local Heroes like Phil and over 500 temporary workers who have been taken on to support colleagues during this uncertain time.
Retired teacher supports Derbyshire Central England Co-op to serve community during crisis
A retired teacher who has been a community hero during the coronavirus outbreak by volunteering at his local Central England Co-op food store said it has been an 'absolute pleasure' supporting villagers to access food and essentials.
Ollie Pardo has been providing vital help to the retailer's community food store in Hasland, Chesterfield over the past six weeks.
The 68-year-old, from nearby Spital, is an active Central England Co-op Member, serving on the Society's Northern Member and Community Council (MCC) supporting with community activities and educational workshops in schools.
As food stores across the area began to experience unprecedented demand as the impact of the coronavirus outbreak began to hit, Ollie heeded a call for volunteers to provide support and hasn't looked back since.
He said: "I have really enjoyed it. I have been going into the store on the mornings on delivery days to help take the pressure off the team by helping manage the queue, clean down the trolleys and baskets and keep things ticking over so they can focus on getting stock out.
"I wanted to do something to help out. I am an active MCC member and enjoy supporting the community where I can through that role so when the request went out for volunteers I knew I wanted to support.
"The store is just up the road from me and I know the team quite well as well, so it has been really nice to help them out. We have a good laugh and there is a great atmosphere within the team.
"I've not worked in retail before, but I have always enjoyed working with people; in my career I worked with children with special needs and their families and through my MCC role I have worked in schools and supported some of our member groups such as the Chesterfield Choral Society, Chesterfield Painting Group and Chesterfield Afternoon Group, for which I arrange the talks.
"I have always liked helping people and being around people, so I have enjoyed chatting to customers and seeing the same faces coming in."
Ollie said the community in Hasland have been really supportive to both himself and the team and complied well with the social distancing guidelines that have been in place.
He said: "People have been really helpful, behaved well and treated colleagues with respect. When I have been chatting to people coming in they have said how they really like shopping there and feel very safe and comfortable which is testament to the team."
People can keep up to date with what is happening in their local community by visiting a dedicated online hub at www.centralengland.coop/updates