From Membership to Store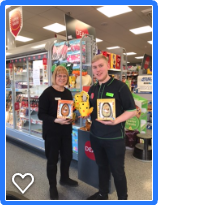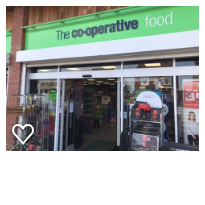 I just wanted to share my re-deployment story with you. Since the outbreak of the Coronavirus, I have started to assist at a food store near to where I live, which is Horsley Woodhouse in Derbyshire. My first day was before the new restrictions came in about social distancing and I had just set up a promotional display at the store.
We are in very challenging times but the experience of working with the colleagues in stores has been excellent. It can be difficult to keep up appearances when such sad things are happening around us but the colleagues are a true inspiration and do not let anything deter them.  
Unfortunately when the announcement of isolation was made it has been difficult to refill the shelves, as nearly everything just disappeared. We are still seeing gaps on the shelves but it is great when deliveries arrive now and there is more range. So when the driver arrives, it feels exciting and looking to see what is being delivered. We now have good milk deliveries, also eggs and bread starting to arrive in better volumes. When we had a delivery of sausages and bacon, it seemed a real treat for some customers.  
The new shopping distance of 2 metres is working really well and customers are being very responsive. I have managed the door on several occasions to ensure we do not have too many customers in the store at one time. It also keeps the queue down and gives colleagues on the till time to catch up.
The Society has responded really well to the demand and we have new screens in place and hand sanitiser.  
The Manager, Paul and all his colleagues have given me a warm welcome and I have tried to assist in any way from putting out deliveries, cleaning baskets and anything I can get my hands on! Talking to customers and reassuring them when queuing outside. I have been amazed by how many times people thank us which is a real credit to everyone and someone even gave me a bunch of flowers to say thank you. A local child came in with a picture to display and now the store is starting to take in shopping orders for people who are isolated and cannot get out.
There have been lots of local people offering support to their neighbours and coming into the store to do the shopping. It is great to see the community spirit.
Anyway, just wanted to give you an update. I am doing the Member & Community Relations Officer's job from time to time, but in the meantime I am supporting the business. Also, I am averaging around 11,000 - 15,000 steps a day which must be good! Take care and look after yourselves.    Tanya