We are backing the Usdaw Freedom From Fear campaign to encourage people to respect shopworkers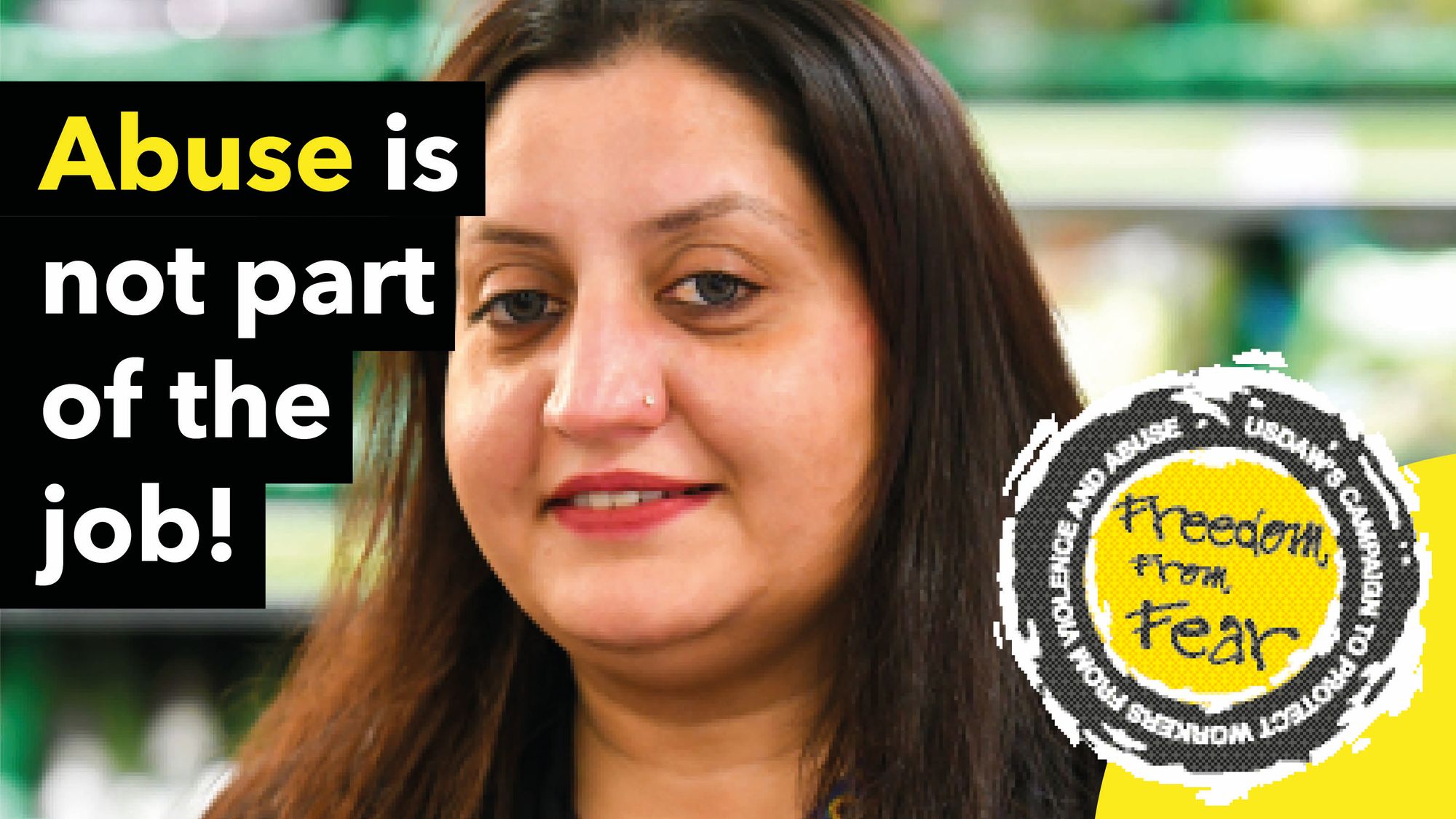 We are asking shoppers to treat our colleagues with respect as part of a special summer campaign.
As part of Usdaw's Freedom From Fear campaign, we are telling criminals and anyone who might physically or verbally threaten staff that 'it is not worth the risk'.
Customers will be able to find out more about the campaign via posters in stores, which include details of how to sign an online petition calling for a new law to better protect colleagues.
Research by Usdaw has revealed that nine out of 10 retail workers have been verbally abused in the last 12 months and one in 10 have been physically attacked.
In our stores, there have been eight major incidents this year ranging from threatening colleagues with knives to punching them in the head.
We revealed, in the last 12 months, incidents of verbal abuse jumped by 167%, anti-social behaviour by 39%, assaults by 35% and threats by 16% compared to 2019.
We also revealed that over 300 crimes related directly to Covid-19 have been recorded in stores since the start of the pandemic.
Craig Goldie, Loss Prevention Manager, said: "We are pleased to be able to support the Usdaw Freedom From Fear campaign.
"We hope people see the posters in store, respect our valued colleagues and also sign the petition to ensure new laws are put in place to better protect them.
"This has been something we have long campaigned for and this week-long campaign is a great way of continuing to talk about this really important issue."

This week of activity comes at the same time as we roll out a range of different measures in stores including; expanding a service it uses that allows colleagues, at the touch of the button, to call for assistance, and putting tracking devices in more products to deter would-be thieves.
This crackdown will be supported by several measures already in place in stores including:
· centrally monitored CCTV system and increased use of security officers and store detectives in stores
· stringent cash controls
· new colleague training on how to deal with situations involving violence or aggression
· working with offenders to help them beat their addiction and support their integration back into the community
We have also been working with other major retailers, unions, industry bodies, police and crime commissioners and over 200 MPs to push the Government to crackdown further on those who abuse or attack shopworkers via the introduction of tougher penalties such as an automatic prison term.
People can back the campaign and support the petition by visiting www.usdaw.org.uk/petition