Free home delivery for members in effort to ease the impact of lockdown
Members get free delivery bonus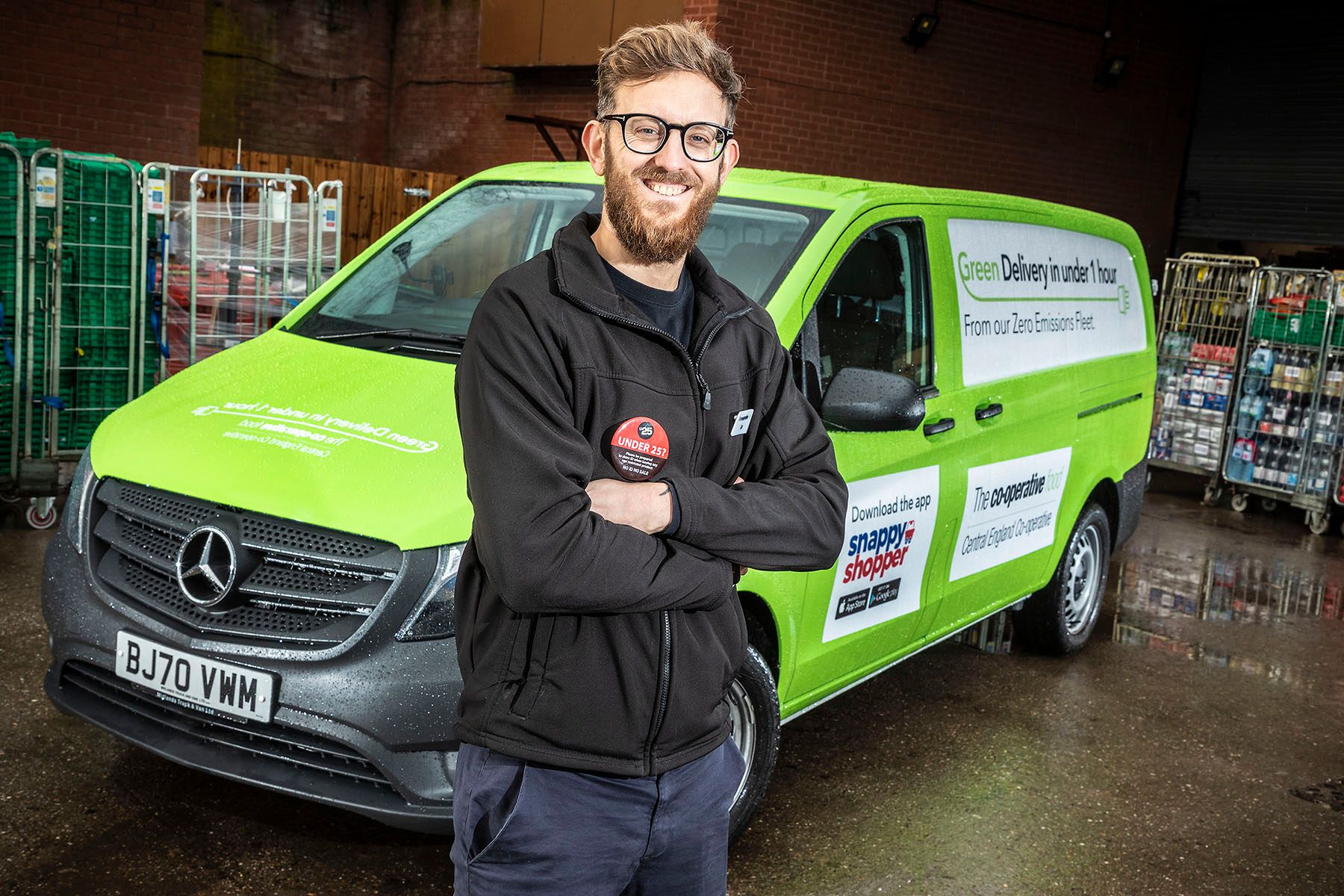 Members will now be able to enjoy free home delivery as part of an effort to offer extra support to communities during lockdown.
We are hoping to help those who are isolating due to Covid-19 or those struggling to get hold of food and essentials by getting goods to them for free when orders are made through two apps that allow customers to get their shopping delivered right to their door via special eco-friendly vehicles.
The first app, Snappy Shopper, is currently running in Derby, Lichfield and Birmingham and lets shoppers order their shop and have it delivered to their door within the hour.
The second, known as Appy Shop, is running in parts of Suffolk, Leicester, Stafford and Burton and allows people to handpick a time slot for their food and essentials to be dropped off.
Store Manager Jamie Joyce said: "All of us here at Central England Co-op want to ensure that we continue to offer access to vital food and essentials throughout these uncertain times.
"We have successfully rolled out these two great home delivery services but we now want to offer free delivery to all of our members for the entirety of lockdown to ensure they get everything they need if they are struggling to get out without any additional worries.
"All members have to do is use a special code when ordering via their chosen app and their items will soon be coming along in our eco-friendly vehicles to their doorstep for no added cost."
Customers ordering via the Snappy Shopper app have access to over 4,000 products including everyday groceries, alcohol and snacks and are able to request delivery within the hour seven days a week during a 10-hour time window.
Those ordering via the Appy Shop website or app will be able to handpick a delivery slot which suits them. Customers can also use the apps to order online and collect from their local store.
All prices will be the same as in store and there is a minimum order of £15.
A new scheme has also been launched that sees delivery drivers telling customers 'I've got time to chat' as part of ongoing efforts to bring smiles to the faces of those who are feeling isolated or lonely due to the Covid-19 pandemic.
Colleagues from local stores will not only drop off their vital food and essentials but will now stop for a socially-distanced friendly chat for those that want it.
Find out more about the home delivery service by visiting www.centralengland.coop/food/order-online or start ordering online now by downloading either app via the App Store or Google Play.
You can get free delivery by using the special code DELIVERYDISCOUNT when placing an order.
Customers can also use a special call and collect service that allows people to phone through their order before they visit a store.