Football fan Matt takes on year-long virtual charity challenge to visit every Premier League ground
It's all to raise funds for Dementia UK.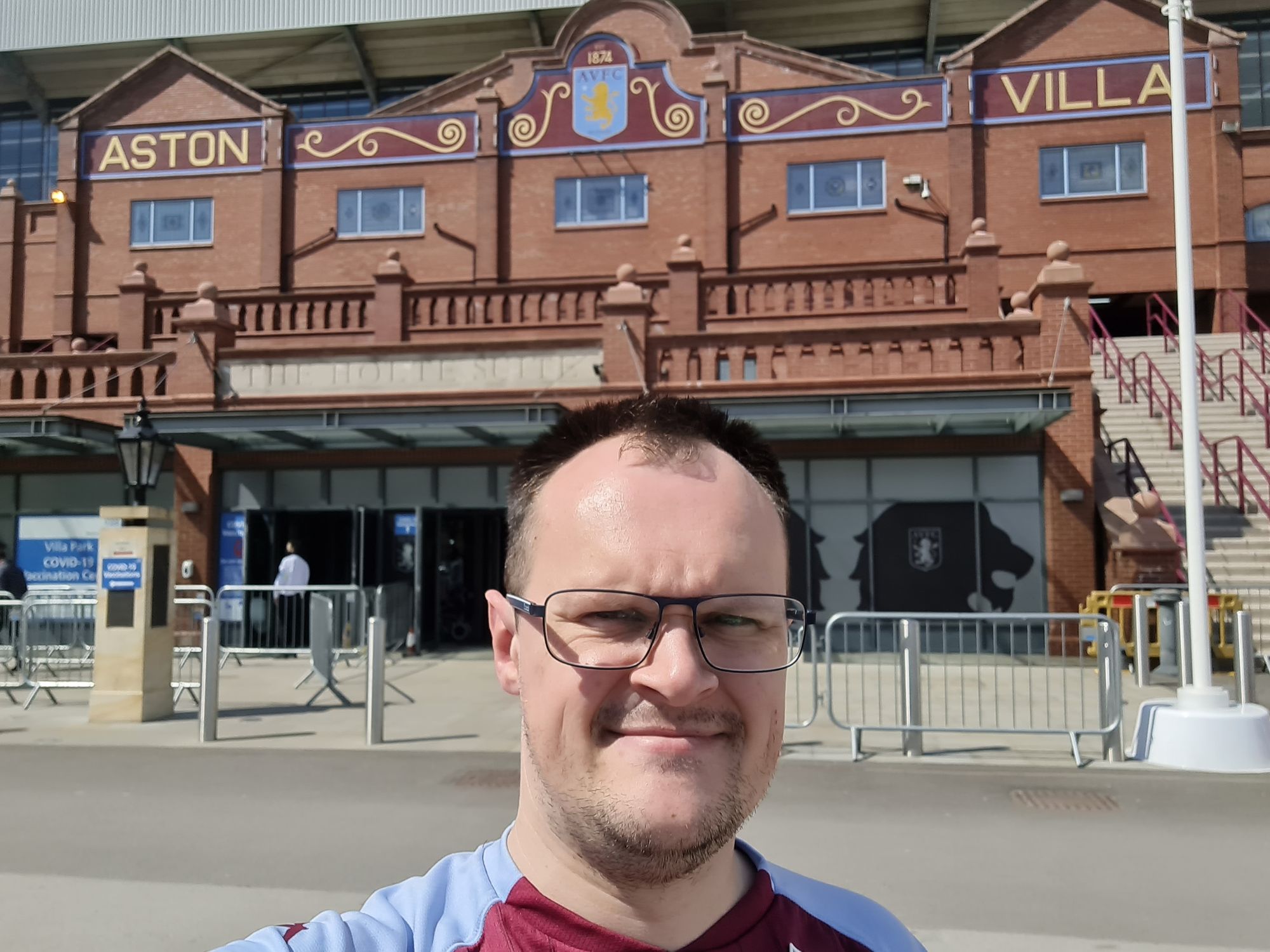 A Central England Co-op colleague is continuing his support for the retailer's charity partner Dementia UK by combining his love of football with his desire to raise funds for deserving causes.
Matt Haynes, who is part of the IT team based at Central England Co-op's Lichfield headquarters, is currently embarking on a year-long, 670-mile challenge of running/walking/cycling between the 20 Premier League football stadiums (as of the season just finished).
The Aston Villa fan virtually set off from Arsenal's Emirates Stadium and will finish the challenge within the next 12 months with a final virtual stop at Newcastle's St James's Park.
The father-of-one said: "I enjoy taking on challenges for a good cause and since Central England Co-op has supported Dementia UK, I have aimed to do a fundraiser each year for them such as running the Fradley 10k.
"When the last lockdown came, I wasn't sure how long it would be until I could do a charity event so I thought why not do an event that would take a year.
"I heard about how you could do a virtual trek around the 20 Premier League stadiums and as a football fan that really appealed. It sounded like a big challenge to take on which I wanted to do to encourage me to get off my backside and keep motivated.
"You can follow your progress on a map and compare with how other people are getting on so that really helps pushing me on and seeing how close I am to the next stadium is good fun."
Matt is completing the challenge through a mix of walking, running and cycling, whether at home, at the gym or out and about.
With the challenges of the pandemic and of working at home with a young child, Matt said he found it important to get out and exercise for his mental health and wellbeing.
He said: "I love running and in a weird way I find it very therapeutic. I used to do the Park Run at Cannock Chase so have missed that over the last year as I really enjoyed that as it is just nice to have my music on and turn off and enjoy the beautiful scenery as I run.
"It can be tough on the treadmill to get motivated, so it is nice to get fresh air and get out. It is good for your mental health and wellbeing and working from home it is easy to get isolated, so this has been a blessing. Doing this challenge makes me feel like I'm accomplishing something."
To follow updates on Matt's challenge and support him with a donation visit his Just Giving page at www.justgiving.com/fundraising/matt-haynes5