Film showcases how Community Dividend Fund is making a real difference in effort to improve computer skills in Birmingham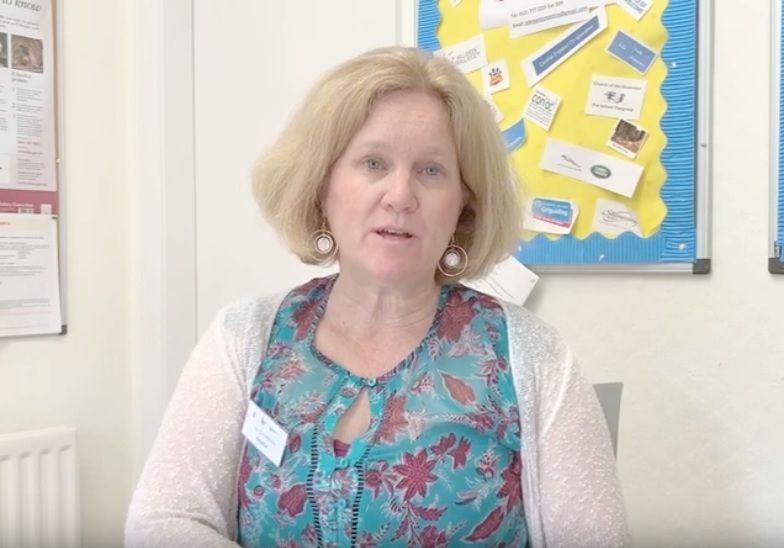 A community project aimed at helping people improve their computer skills has been featured in a special online film.
Staff from The Job Marston Centre, in Hall Green, opened their doors to showcase the work they do in the local community and the impact that a recent grant from Central England Co-operative's Community Dividend Fund has had.
The group was handed a total of £2,750 to buy six new laptops and other equipment that will support a project that aims to provide people with all the skills and support they need to find a job – from setting up an email account to writing a CV.
Andrea Parker, Community Co-ordinator, spoke about the grant and how easy it is to apply for a Community Dividend Fund grant in the online film.
She said: "We serve the local area of Hall Green offering various services including a food bank, a debt and advice service, drop in centre and job club.
"I needed the money for two initiatives – one was the drop in centre and the other was the job club. I am a member of Central England Co-op and after seeing pictures of people receiving cheques from the fund I thought I would give it a try.
"I found it surprisingly easy to apply. I had never done it before and this was my first time. I went through the steps on the online application form and found it straightforward.
"I have seen people's confidence grow. It started off with people saying that they did not know what to do with computers and so we started right from the basics and they have learned a lot in just a few weeks.
"The process is straight forward, the staff are helpful and the rewards are exciting."
Grants of between £100 and £5,000 are handed out every three months to a wide range of applicants.
The fund guarantees that at least one per cent of the Society's trading profit is reinvested in local communities in a bid to help projects to thrive across its trading area of 16 counties from the Midlands to the east coast.
Visit https://communities.centralengland.coop/to find out more about the Community Dividend Fund and how to apply.
Becoming a member of Central England Co-operative offers a whole host of benefits ranging from collecting points every time you spend in store to earn a share of the profits, access to members activities and community initiatives including the Community Dividend Fund, which hands out grants of up to £5,000 to charities and good causes across the Society's trading estate.
Find out how to become a Central England Co-operative member by calling 0800 0501 601, emailing members@centralengland.coop or visiting https://www.members.coop