June 16, 2021
Father's Day shopping trends revealed as part of new research ahead of this year's event
Central England Co-op reveals the top trends in Father's Day buying in its stores.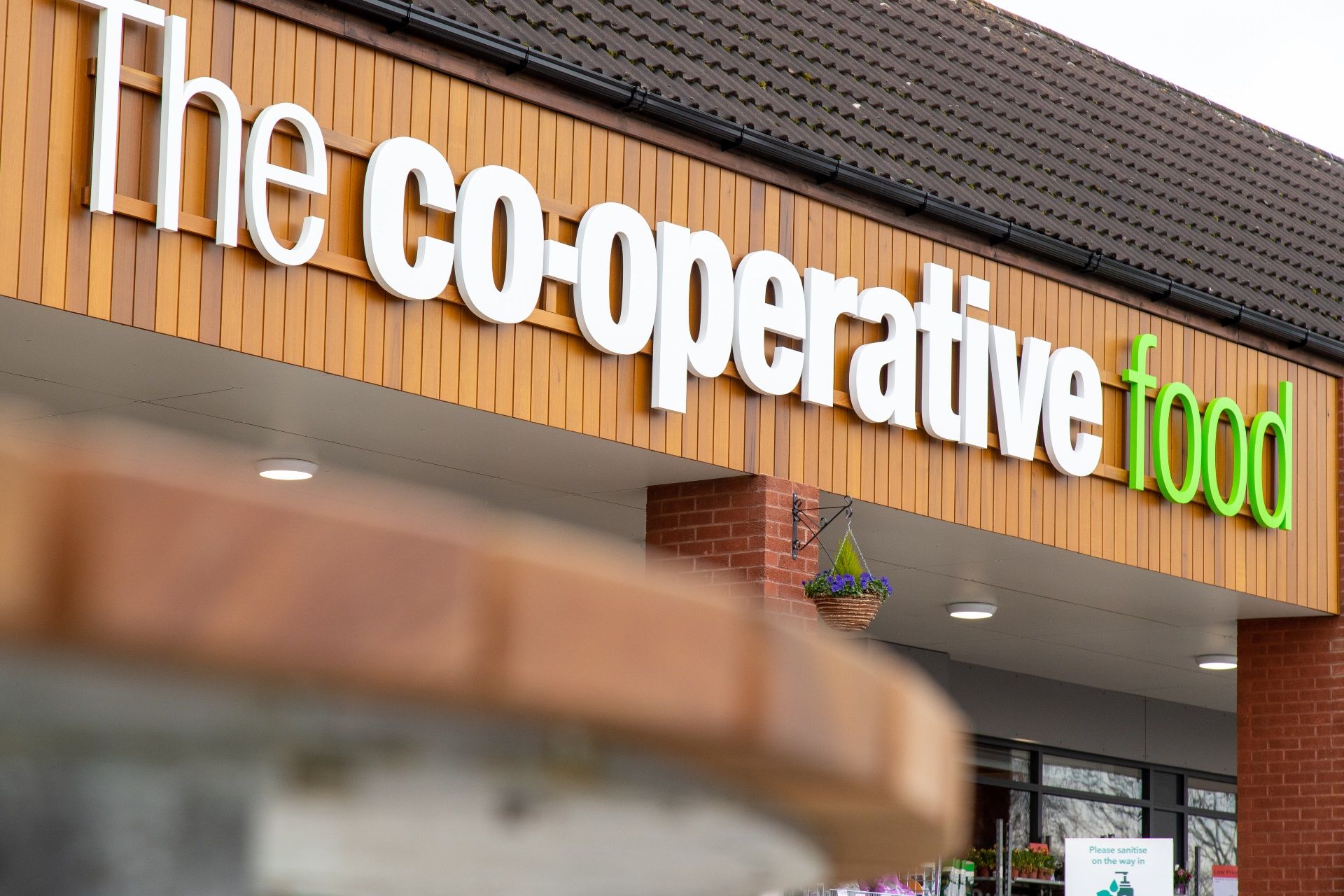 New research from Central England Co-op has offered an insight into the shopping habits of sons and daughters ahead of what is set to be a Father's Day of reunions and reflection after the challenges of the pandemic.
The specially collated data from the retailer's 260 plus food stores across 16 counties compares spending over Father's Day weekend in 2020 to the year before.
Father's Day last year took place when most of the restrictions of the first national lockdown as a result of the Covid-19 pandemic were still in place, so that is likely to have affected shopping habits as people stayed close to home and perhaps couldn't visit their dads to pass on a gift.
Chocolate and alcohol remain the most popular gifts of choice. Boxed confectionary saw a 35% increase during the three days up to and including Father's Day 2020.
Figures from last year showed that the top boxes of chocolate when it came to people picking up a last-minute sweet treat for their dads on the day itself were Maltesers, up an incredible 476% year on year, followed by Celebrations.
Beer/lager and cider saw a 49% increase in sales in the same three-day period, with local beer proving particularly popular up 65% year on year.
In terms of the top lines in alcohol on Father's Day, Budweiser lager was top seller, followed by Henry Weston's Vintage Cider, with the top local beer sellers Purity Pure Gold and Purity Ubu Amber Ale, both doubling year on year.
Low alcohol was a big trend over Father's Day weekend in 2020, up 126% compared to the previous year with Kopparberg Mixed Fruit Alcohol Free the biggest seller up 142% year on year.
Spirits also saw growth, up 31%, with rum a particular growth area. Dark rums were up 42%, with Co-op Navy Rum up 73%, while the biggest seller was Captain Morgan Spiced Golden Rum up 75%.
Despite Father's Day being in lockdown there was perhaps surprisingly some growth in celebratory sparkling wines, up 46%, with the biggest increase in Co-op Rosato Spumante (75cl) up 102%.
Although there are more opportunities to see family this Father's Day despite continuing limits and restrictions, it is expected that many people will still look to celebrate their dads at home and enjoy the ongoing summer of sport as Euro 2020 continues.
If the weather stays fine, a BBQ and a few drinks will likely to be many dad's dream Father's Day and Central England Co-op stores have some perfect choices to make dad's day.
The retailer's BBQ range includes the Co-op Ultimate Hotdog Kit (£4), Co-op Buffalo Chicken Wings with Red Hot Sauce (£3.50) and the classic Co-op British Quarter Pounder Burgers (£2.65), while the Co-op Gro Vegan range includes some great choices such as Cajun Style Butternut Ribs and the popular Incredible Burger.
There is a varied selection of ales and ciders available in selected stores at 4 bottles for £7, including Old Crafty Hen (500ml), Sharps Doom Bar (500ml), Shipyard American IPA (500ml), Dancing Duck Brewery Dark Drake (500ml), Saxby Rhubarb Cider (500ml) and many more.
For cheese lovers Central England Co-op is also stocking a special beer-flavoured cheese – the Ilchester Beer Cheese made from extra strong ale, a secret blend of spices and Ilchester's mature Somerset Cheddar – priced at £1.50 in selected stores and made specially available for Father's Day.
There is also a great selection of Father's Day cards and gifts available such as a special England 'World's Best Dad' mug with the England badge on (£8).
Keep updated with what is happening at Central England Co-op this 'summer of love' and find great deals and recipes at www.centralengland.coop/food/healthy-living/a-summer-of-love