Family of businesses come together to celebrate stores' birthday

Recently our family of businesses came together to celebrate the 10th birthday of our Dyas Road store in Great Barr, Birmingham.  
The socially distanced event was held outdoors with measures in place to keep our members and the local community safe while they were attending.
The event was the brainchild of the store manager Dan Beers as he wanted to hold the event to bring some joy and as a thank you to his colleagues for the hard work and dedication during the pandemic.
Gill Evans, Store Manager at our Great Barr store and member of the Membership and Community Council and myself attended the event to promote all things membership and community.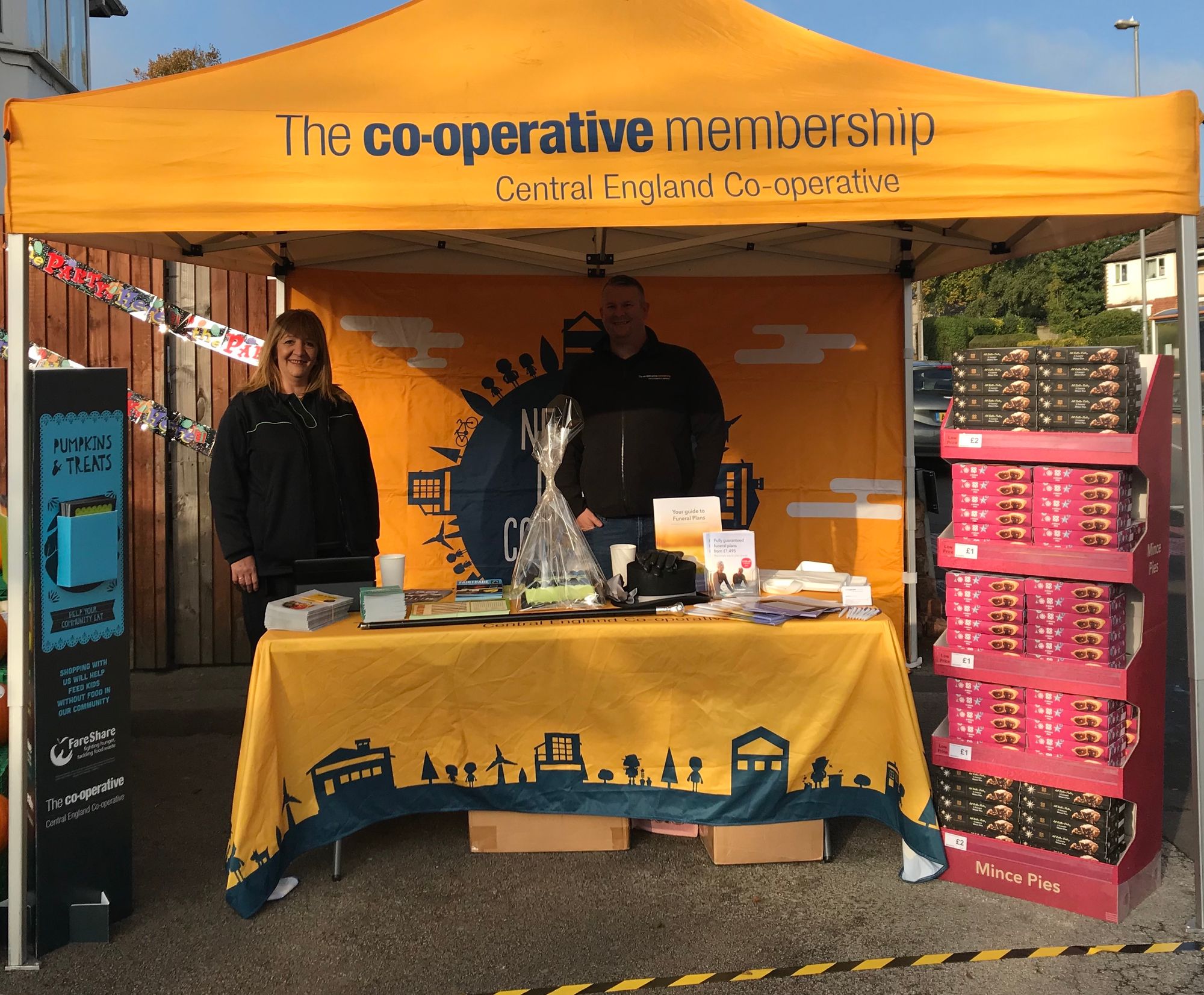 Our Funeral business colleagues Jordan and Toni attended to give advice to members and the community about funeral wishes, bonds and general advice to whoever wanted it. Also, in attendance were two lovely white doves. These doves are sometimes used at funerals to symbolise the passing of a loved one and they are released by family members.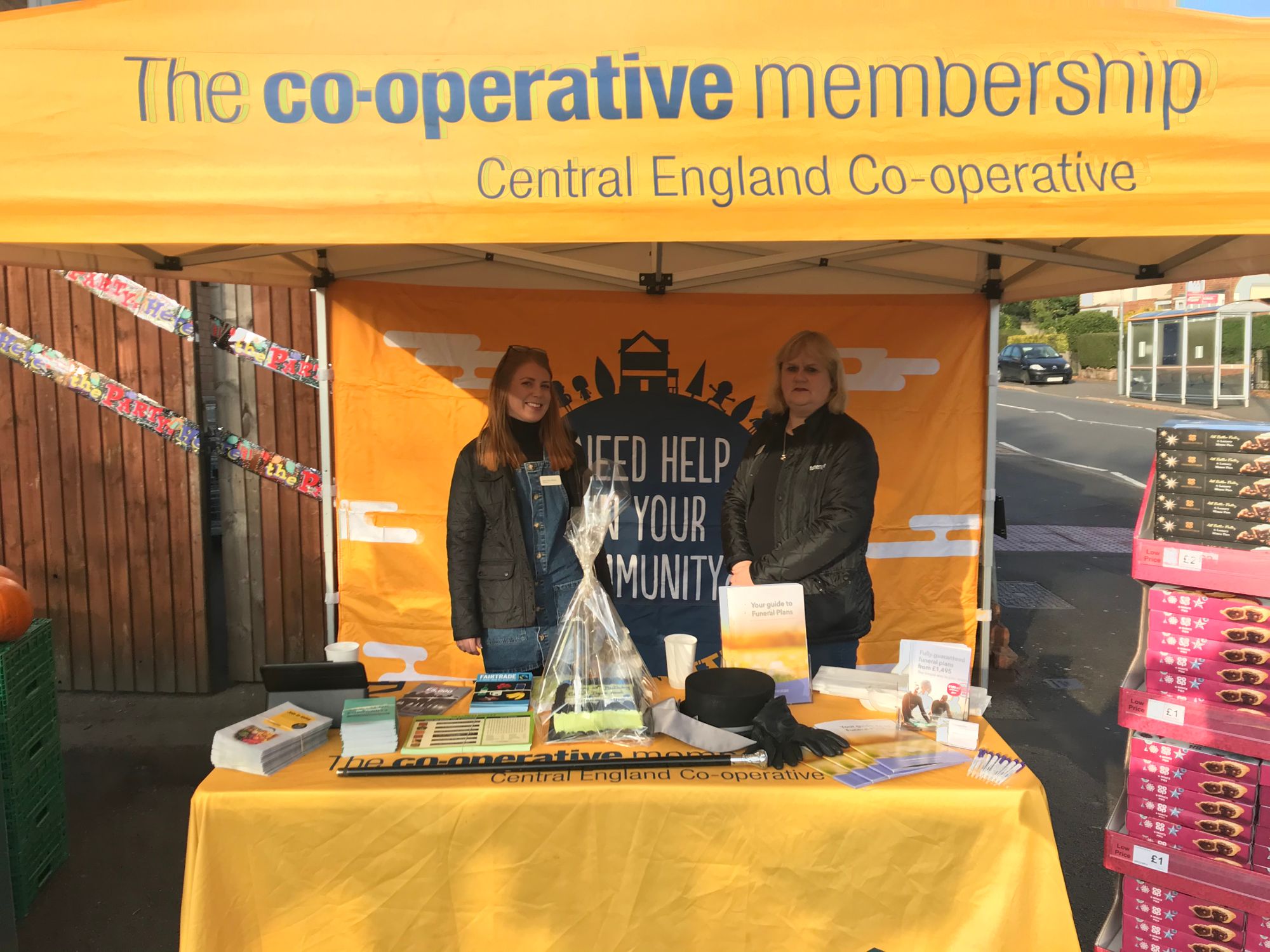 Our florists from Hawthorne Road in Birmingham came along with plants, flowers and Christmas gift ideas to sell to our members and the community.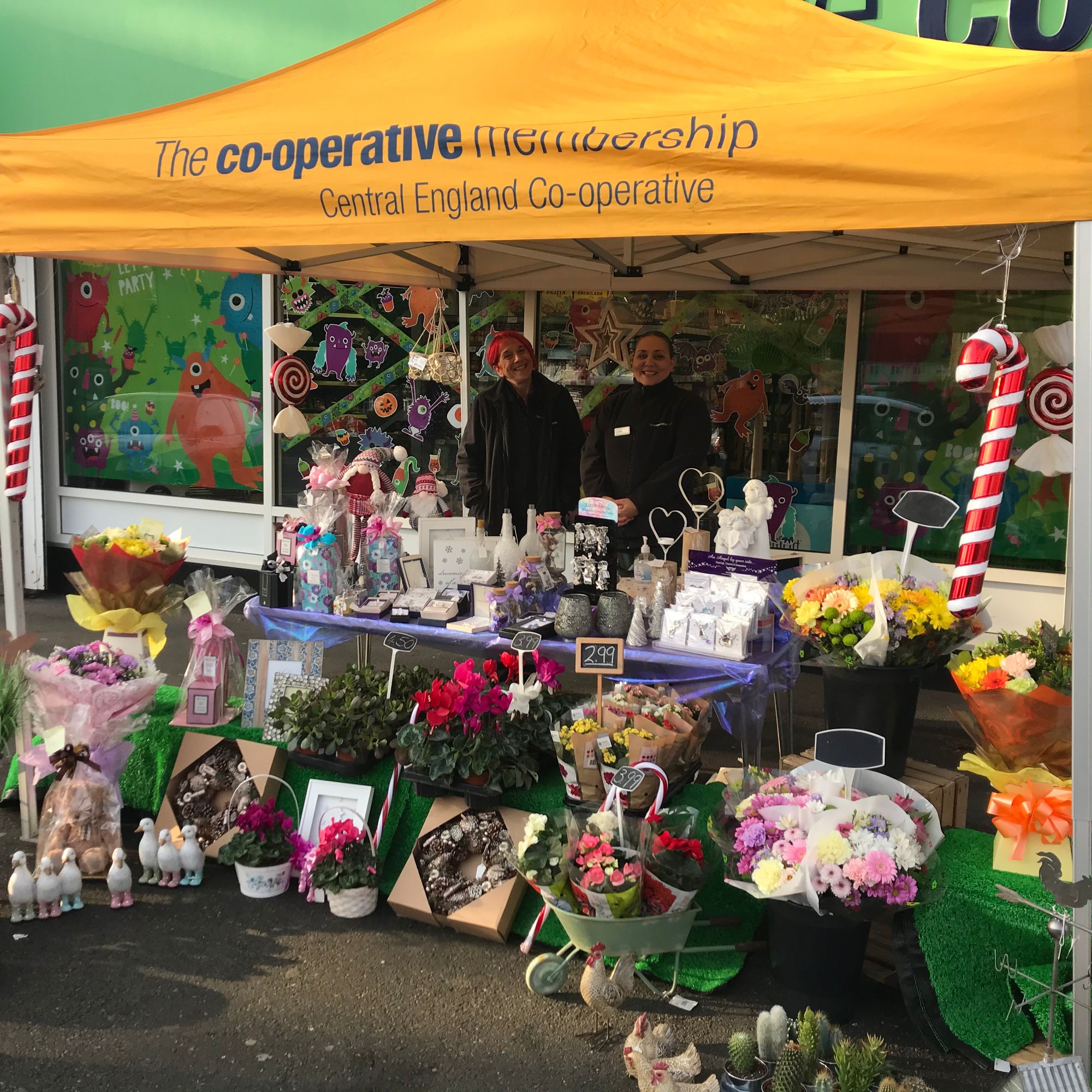 Our Society President Elaine Dean and Retail Operations Manager Adrian Dunn popped in on their travels to show their support for the celebrations. Elaine was invited to cut the cake with store manager Dan.