Fairtrade Wine & Chocolate Tasting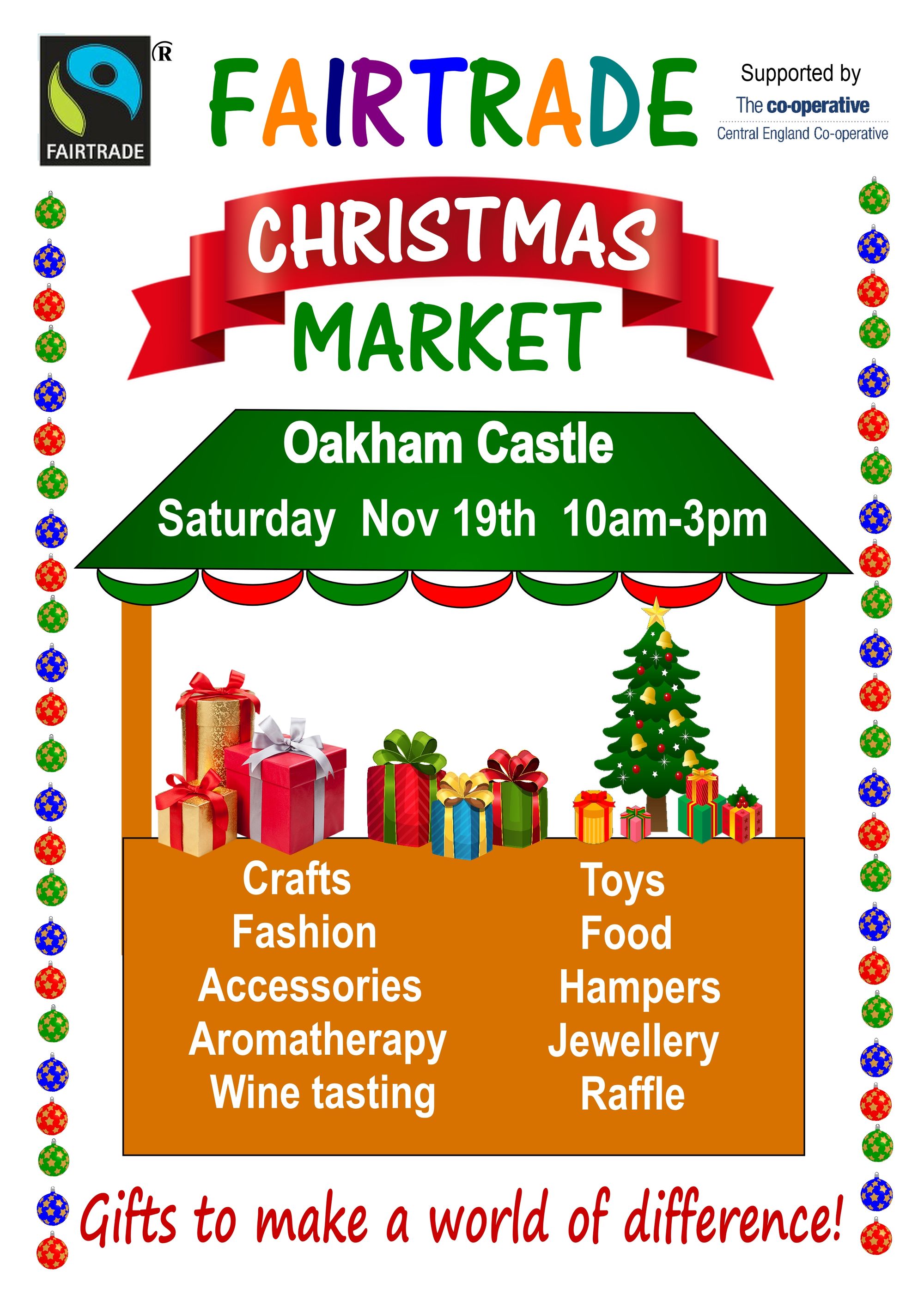 We are pleased to once again be supporting the Rutland Fairtrade Group at their Fairtrade Christmas Market at Oakham Castle.
If you have never been to Oakham it is a lovely little market town with individual shops and Oakham Castle is in the Centre, which is a lovely building.  Why not come along and say hello and take the opportunity to purchase some ethical Christmas presents, which will make a difference to so many people in the developing world?  There is a lovely tearoom inside the castle where you can sample some of the delicious cakes.  And, you can also visit our stall and learn more about our impressive range of Co-op Fairtrade Wine and Chocolate.
Other stalls include, fashion, jewellery, crafts, food, toys and aromatherapy.