Excess food from meetings donated to local food bank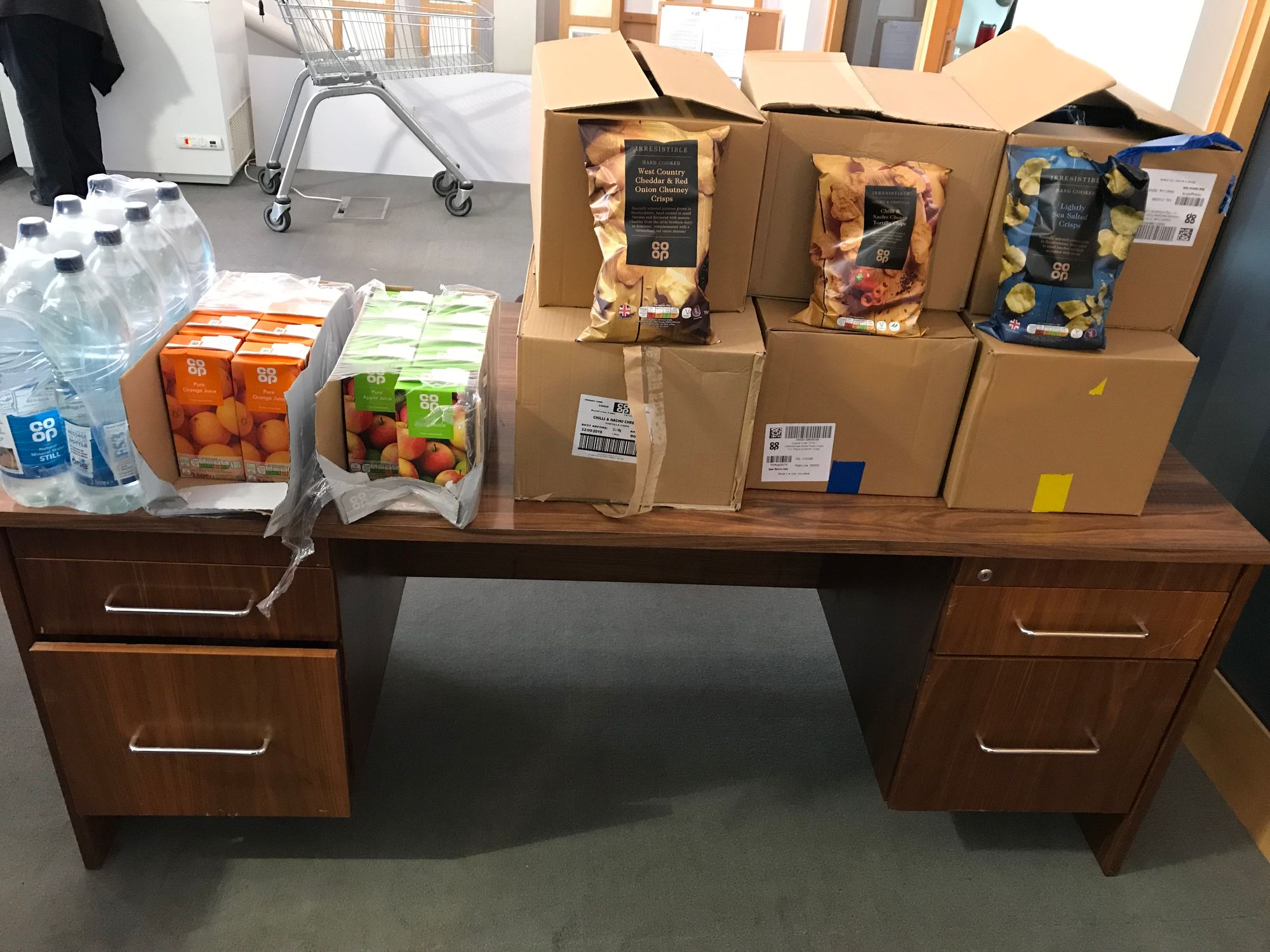 This week saw the Society hold its Annual General Meetings for Members. During the meeting we showcased some of our food for members to try. Usually we have a little excess stock which is then given to members as they leave, this year the Western MCC decided that they would donate the excess stock to a local food bank, so people in need could benefit from the food.
On Thursday I delivered six boxes of crisps, 15 cartons of apple and orange juice and eight bottles of water to Bethany Food Bank in Erdington, Birmingham.
Kevin Warrington from Bethany Food Bank told me: "We now serve over 1,000 people per month with emergency food, and this will help provide a few tasty treats on top of the basic food we give. I would also like to thank the members and customers of Central England Co-op for their ongoing support."
If you would like to donate any food to help people in need, the majority of our stores have customer donation points, where you can donate an item or two from your shopping, or bring in any in date unwanted food from home.