Elections 2020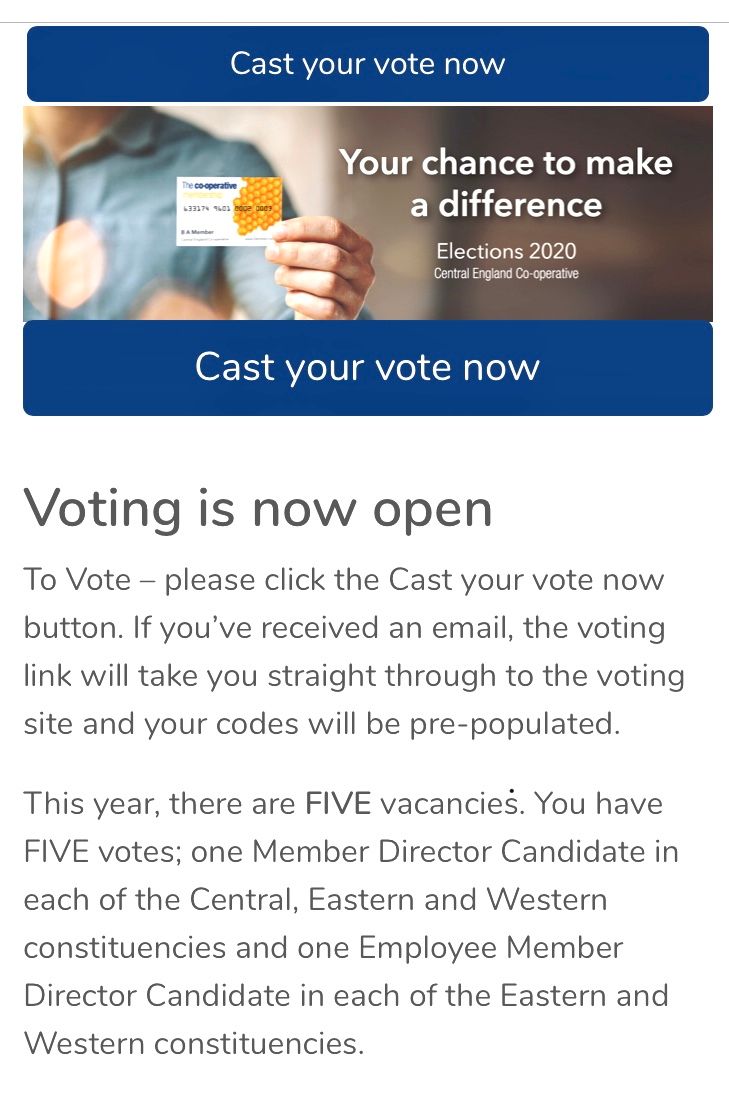 It's time to get behind the democracy of our Co-operative Society and vote for Three Member Directors and Two Employee Directors.
Voting takes place from Thursday 8 October to Monday 26 October.
You can either follow the link sent to you via email, look out for posts on social media, or request a postal voting pack by telephoning our Membership team on 0800 050 1601.
Use your vote to help shape the future of the Society.