May 24, 2019
Duo re-appointed to roles of President and Vice President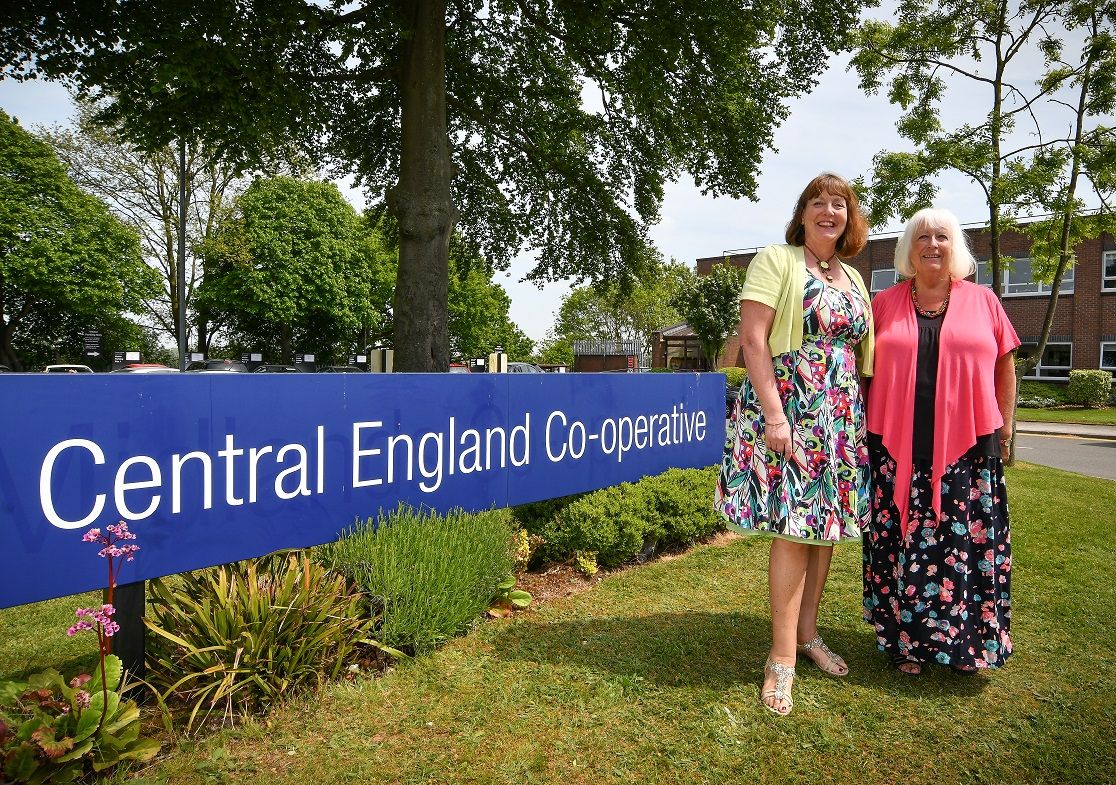 We can today announce that President Elaine Dean and Vice President Jane Avery have been re-appointed to their positions for another year by the Society's Board of Directors.
Elaine will now serve for a third year in the role and Jane for a second, with the pair remaining in post for the next 12 months.
Jim Watts, Society Secretary, said: "Elaine and Jane both have a long and close association with the Society spanning many years and are well known throughout Central England Co-operative and across the wider co-operative movement as champions of co-operation and advocates of co-operative values and principles.
"Elaine, Jane and their fellow Board Directors will continue to work closely with our Chief Executive Debbie Robinson and her executive team in developing the Society's strategy as a relevant and progressive co-operative business.
"We wish Elaine and Jane continued success in their roles after being re-appointed."
Elaine Dean holds a very unique honour as she is the first woman from Derby to be President of Central England Co-operative.
The former teacher, who lives in Mickleover with her husband Peter and dog Nellie, has had a passion for the co-operative movement from a very young age and takes great pride in showcasing the work of Central England Co-op not just across the UK, but across the globe.
Jane Avery had her first encounter with co-operatives at the age of 13 and has never looked back.
Alongside her current role as a Board Member, Jane has devoted much of her professional life to supporting people looking to set up worker co-ops as well as supporting several other vital good causes such as Leicester Rape Crisis.
Earlier this month, Central England Co-op announced the results of its 2019 Board elections.
Marta Mayhew, from Kettering, Dave Ellgood and Richard Bickle, both from Birmingham, were re-elected and will be joined on the Board by John Howells, from Loughborough. All four will serve for the next three years.