Cycling Safely and Securely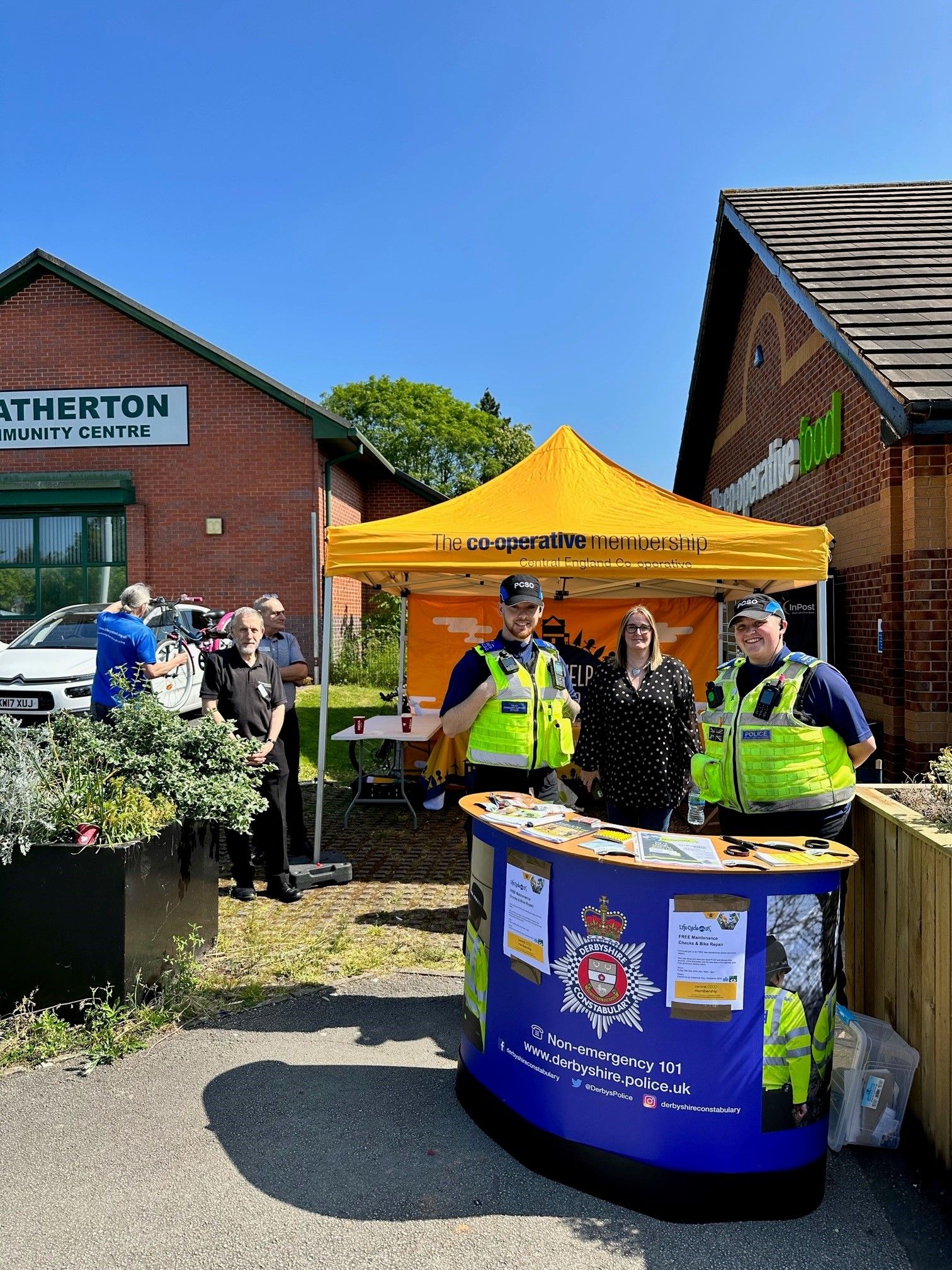 Blog by Joanna West, Membership & Community Council
Heatherton Village store welcomed the Northern Membership & Community Council on a beautiful blue sky day today, as Phil, Rob and Joanna talked about the benefits of membership and LifeCycle fixed a good number of bikes ahead of half term and Bike Week.

They were joined by the local Safer Neighbourhood Team who securely marked bikes, as well as talking about other security measures members could take around the house, as well as Cheryl Ward, Littleover's Local Area Co-ordinator.

Members appreciated Central Co-op's help in getting their bikes repaired and safety-checked, and were happy to speak to the police about any concerns they had about road safety.