Central England Co-op is awarded Leading Co-operative of the Year in celebration of its community work
CEC named Leading Co-op of the Year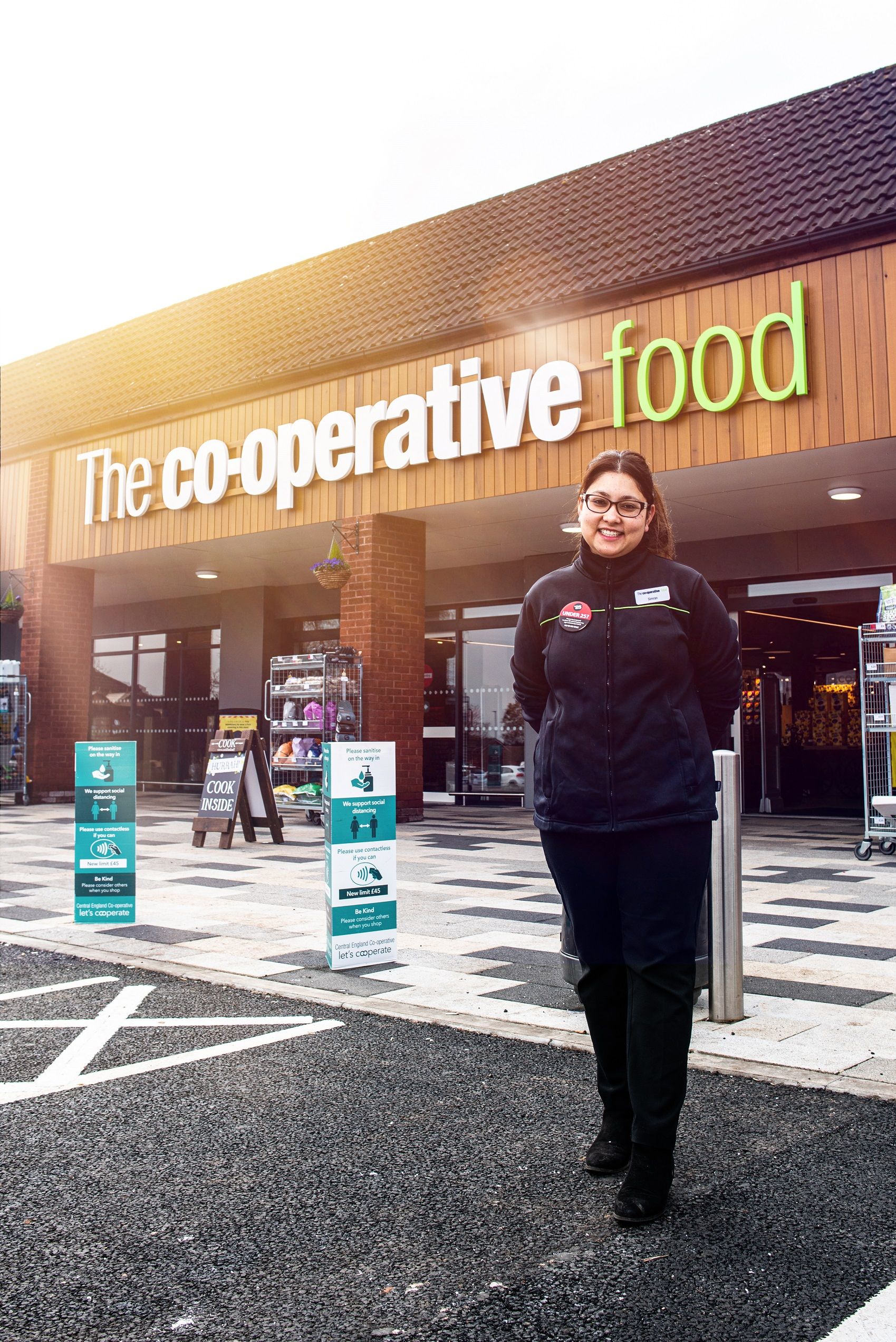 Central England Co-operative described being named Leading Co-operative of the Year 2021 as an 'honour' and recognition of the hard work and support of its colleagues, customers and members.
The Society received the award after winning a public vote as part of the annual Co-operative of the Year Awards.  They were shortlisted for supporting communities during the pandemic, their ongoing partnerships with FareShare Midlands and food banks to create millions of meals a year for those in need, and for their target to become carbon neutral by 2030.
Central England will take this opportunity to promote its core purpose which is to 'create a sustainable Society for all' through community support and innovative new customer initiatives.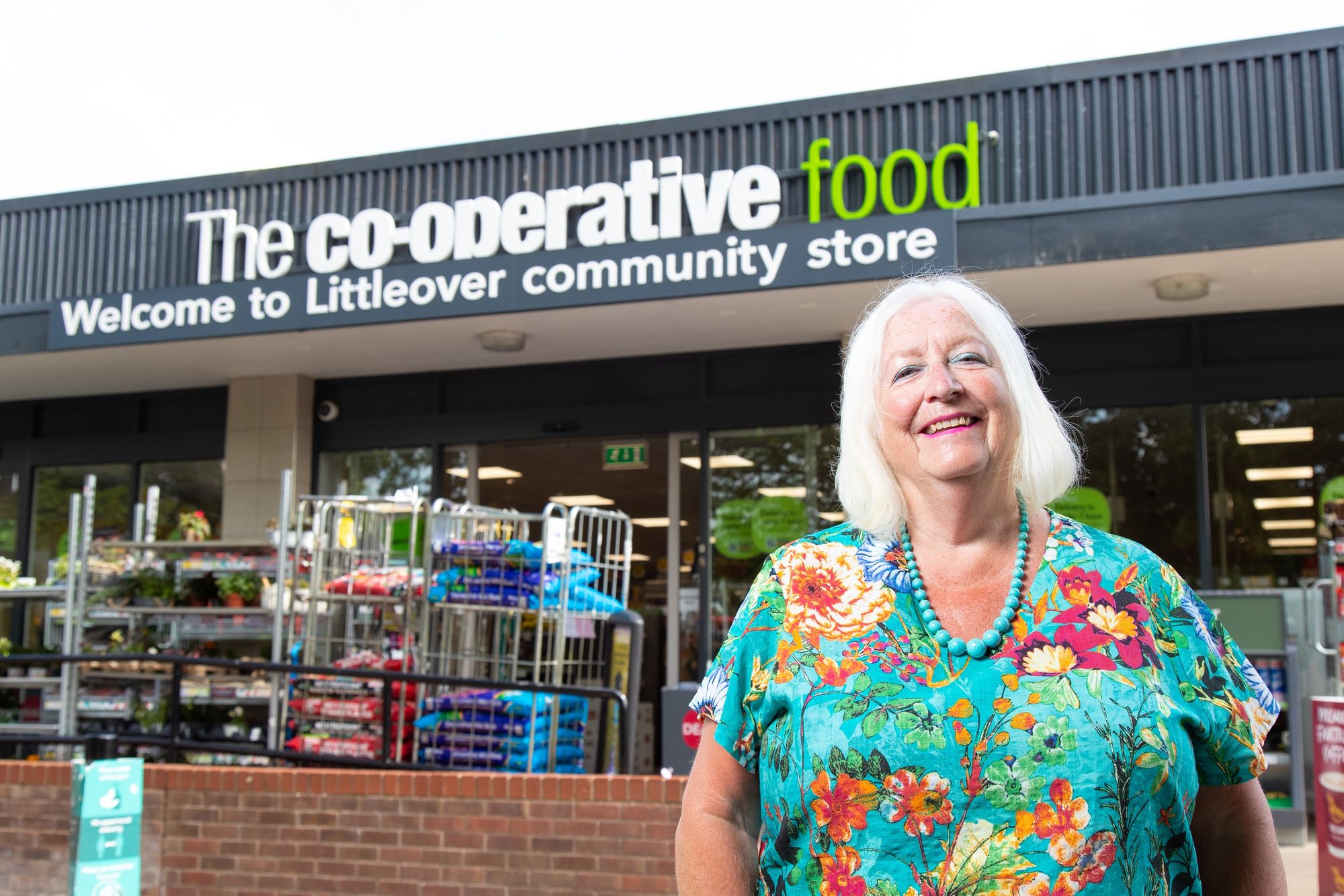 It has also been revealed that Vice-President of Central England Co-op Elaine Dean has been given a Lifetime Achievement Award for her pioneering support of the co-operative movement and its values and principles.
Central England Co-op Chief Executive Debbie Robinson said: "We are all honoured to have been recognised as Leading Co-operative of the Year.
"Having worked through extraordinary times during the pandemic, this is fantastic recognition for our colleagues who have come to work each day to serve their communities.
"Co-operation as a way of working and living has become even more relevant during these uncertain times and our values of solidarity, self-reliance and self-responsibility in particular came to the fore.
"As Rose (Marley, Chief Executive of Co-operatives UK) often says, 'We are the Rebuilders' and now is a time for all co-operatives to work in solidarity with our communities and each other to support the country's recovery.
"Thank you again, to all our members, colleagues and customers who have shown us such support.
"I would also like to congratulate Elaine on the recognition of her dedication to co-operatives. She is a real powerhouse and all of us here at Central England and across the co-op movement would like to congratulate Elaine on this most deserved Lifetime Achievement Award."
Elaine Dean, after learning of her Lifetime Achievement Award, said: "I was delighted to hear that I had been honoured with a Lifetime Achievement Award as part of the Co-operative of the Year Awards organised by Co-operatives UK as it reflects well on Central England Co-op and helps continue our aims to showcase the amazing work we do for our members and communities."
The Co-operative of the Year Awards 2021 are organised by Co-operatives UK – the network for Britain's thousands of co-operative businesses.
Rose Marley, Chief Executive of Co-operatives UK, said: "Huge congratulations to Central England Co-operative, who along with other retail societies provided a real lifeline during the lockdowns. Rooted in their community, their staff get to know and really care about customers, who often become members when they learn how this gives them a share in the co-op's success. And because they are a co-op, these values are sustainable, they are not just a flash in the pan reaction to a crisis – their ethics form a core part of the organisation now and into the future."
"I'd like to also congratulate the powerhouse that is Elaine Dean on her lifetime achievement award. As it was so eloquently said in her nomination Elaine has championed co-ops and the co-operative values for over 40 years. We need more Elaine's to drive our ambition to build a fairer and more equitable economy and society through co-operative enterprise. Congratulations on both of these well-deserved awards."