Community spirit shines through during uncertain times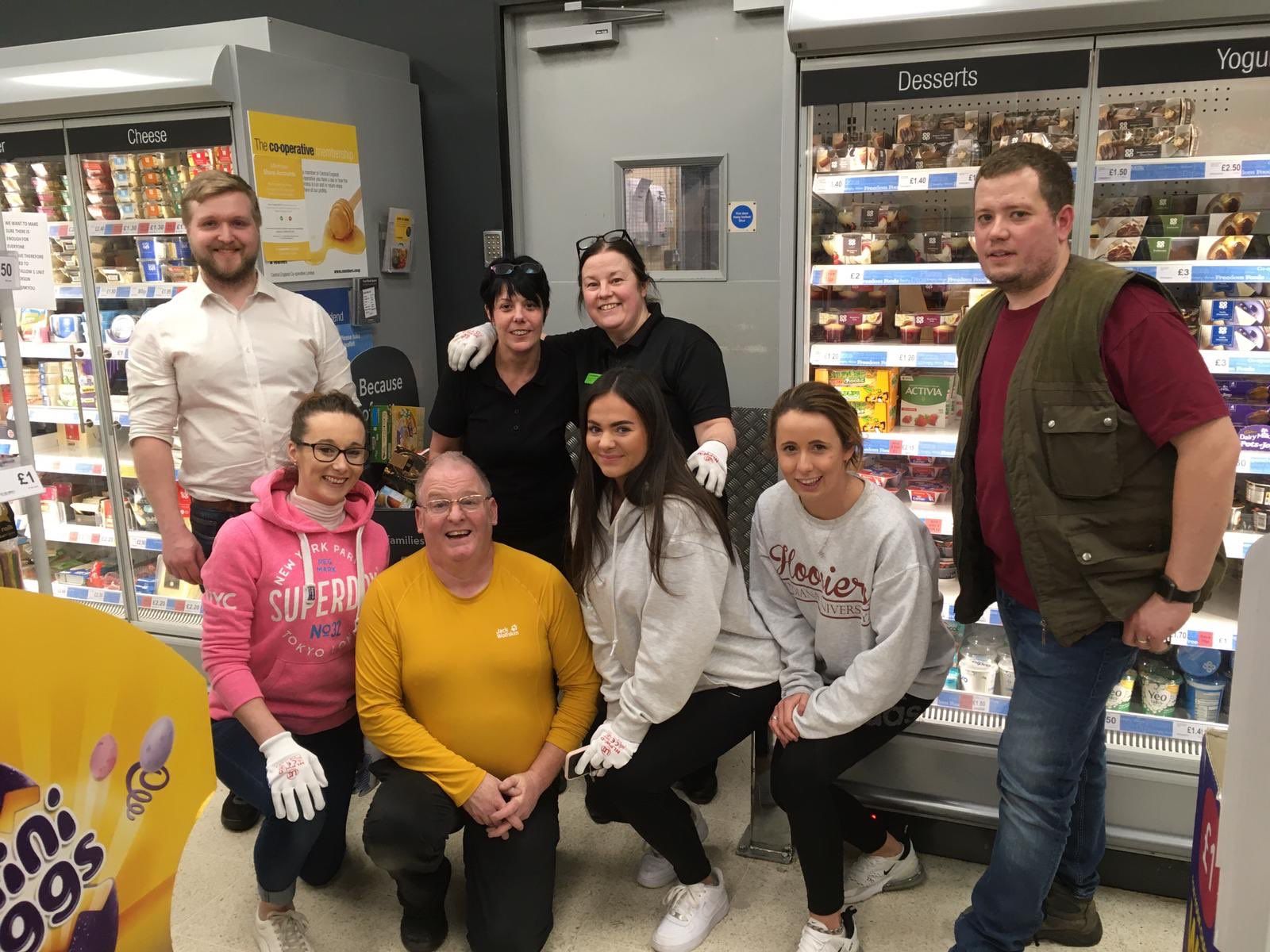 During these uncertain times it has been heartening to see instances of how local people and our colleagues have come together to support their communities.
It has lifted the spirits to see our co-operative values of social responsibility and caring for others being lived and breathed by both colleagues and a range of organisations and groups.
Here are some wonderful examples of community spirit at its finest. We will keep updating this blog over the coming weeks with positive and uplifting stories of community spirit in action.
Leicester City give boost to local store efforts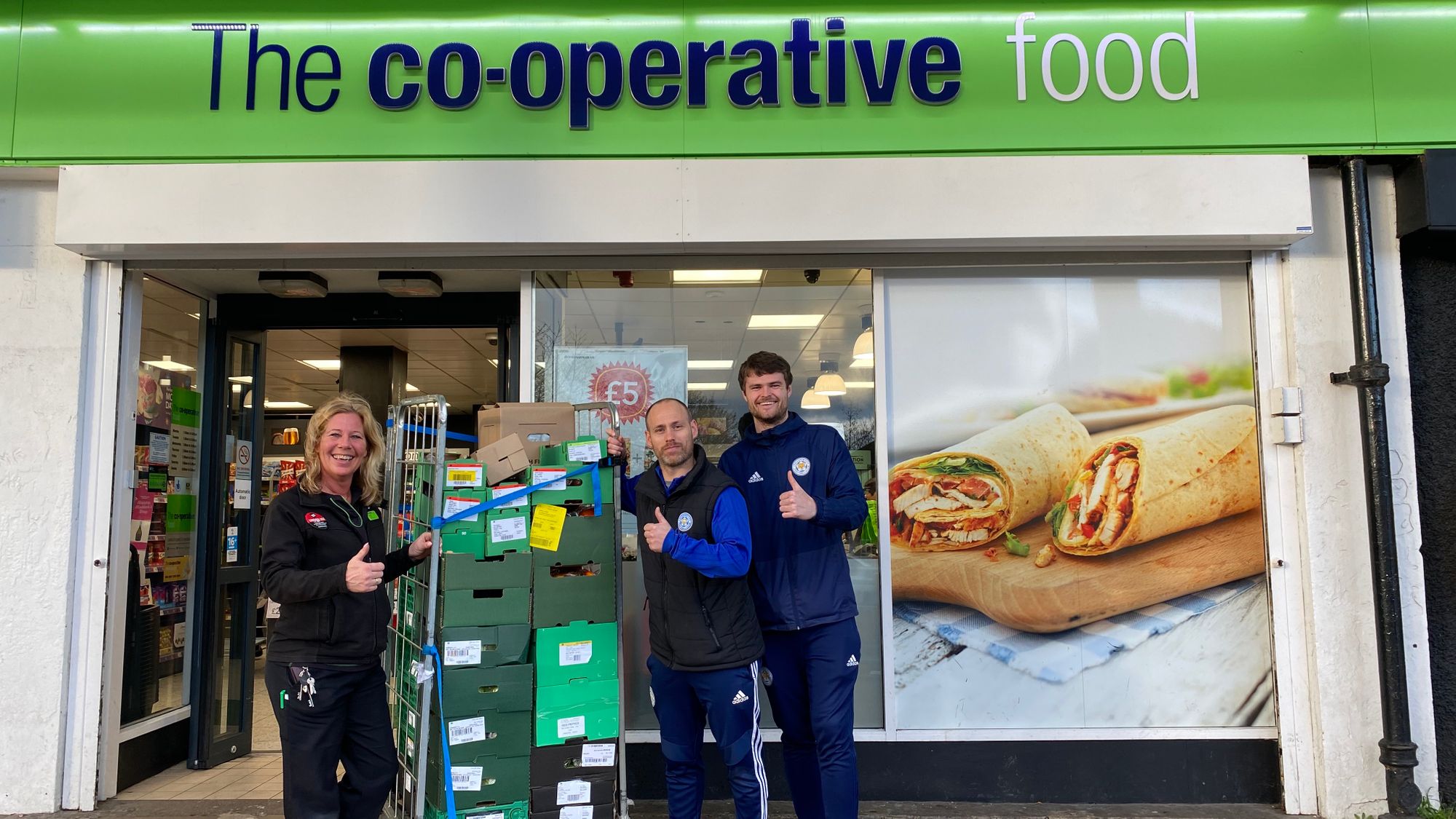 Central England Co-op colleagues at the Aikman Avenue Food Store in New Parks were delighted to be joined by volunteers from Leicester City in the Community to support with replenishing stock as they faced unprecedented demand prior to the most recent Government measures around staying at home and social distancing.
Store Manager Sally Smith said: "The team are working so hard for the local community and that was why it was such a nice surprise when Leicester City in the Community got in touch and said they wanted to help.
"They already do a lot of work around the New Parks area where we are and know how important it is for the community for our shelves to be full and our store to remain open.
"So they decided they wanted to temporary co-operators and came along and helped out with customers and helped our great team during this tough time."
Groby store given helping hand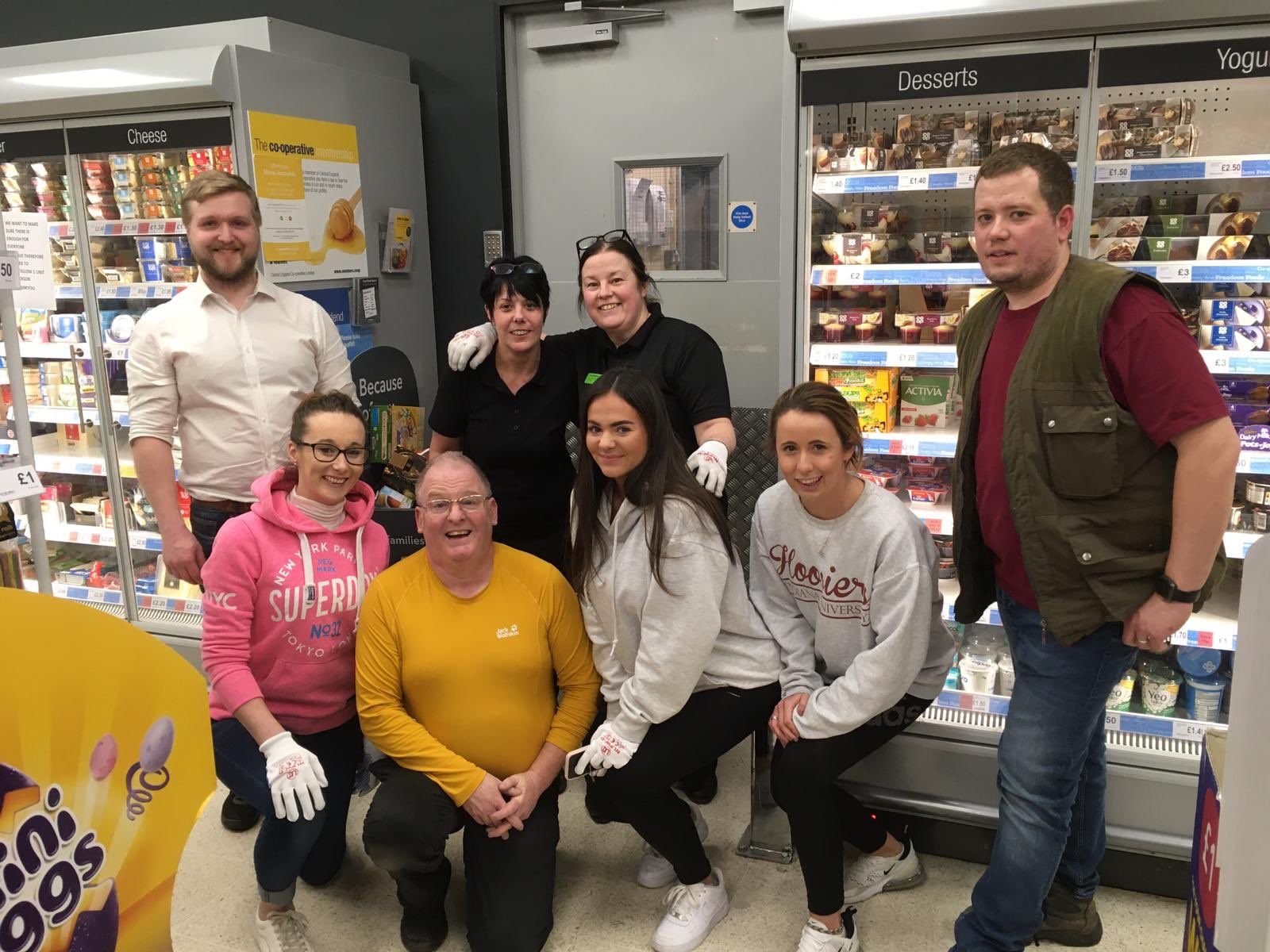 Hinckley and Bosworth Councilor Martin Cartwright, as well as willing volunteers from the Stamford Arms pub in Groby, gave up their time to support the team at Central England Co-op in Leicester Road.
Again before the strict Government measures came into force when the store was dealing with a dramatic rise in demand, the help from the volunteers in getting its delivery out was hugely welcome and appreciated by the team.
Team's support their vulnerable regular shoppers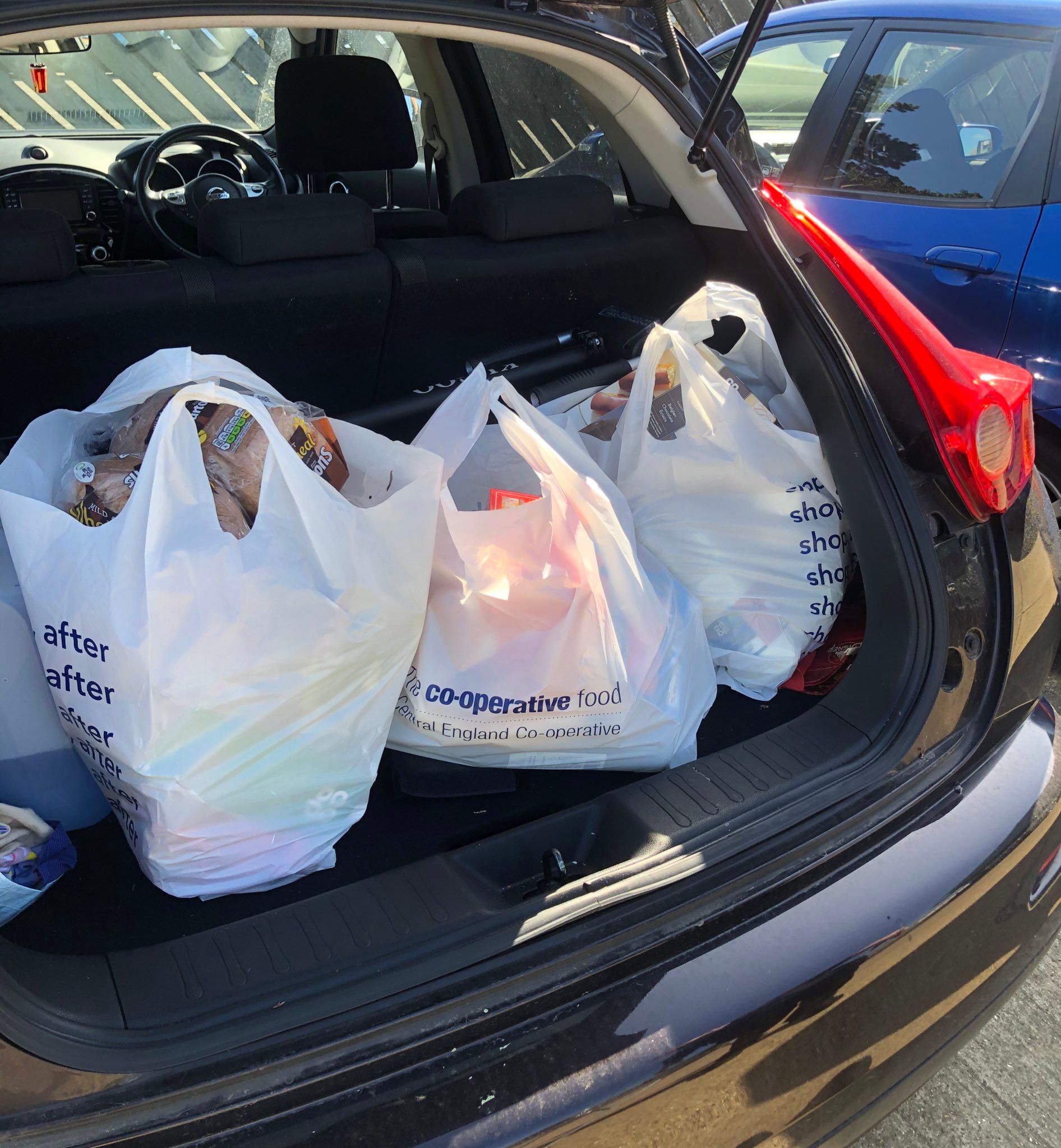 As a community retailer Central England Co-op food stores have a close relationship with their regular customers and colleagues have been going out of their way to make sure those vulnerable members of their communities are not forgotten.
In Cromer, Store Manager Brad Tuckfield took a call asking for support for two regular 94-year-old customers in self-isolation and was only to happy to help delivering their weekly shop the following morning.
At our Hickings Lane Food Store in Stapleford, Store Manager Callum Frost arranged a delivery service for residents at neighbouring Carpenter Court retirement village, even throwing in some free chocolate in for good measure!
Retired manager heads back to the shopfloor to support community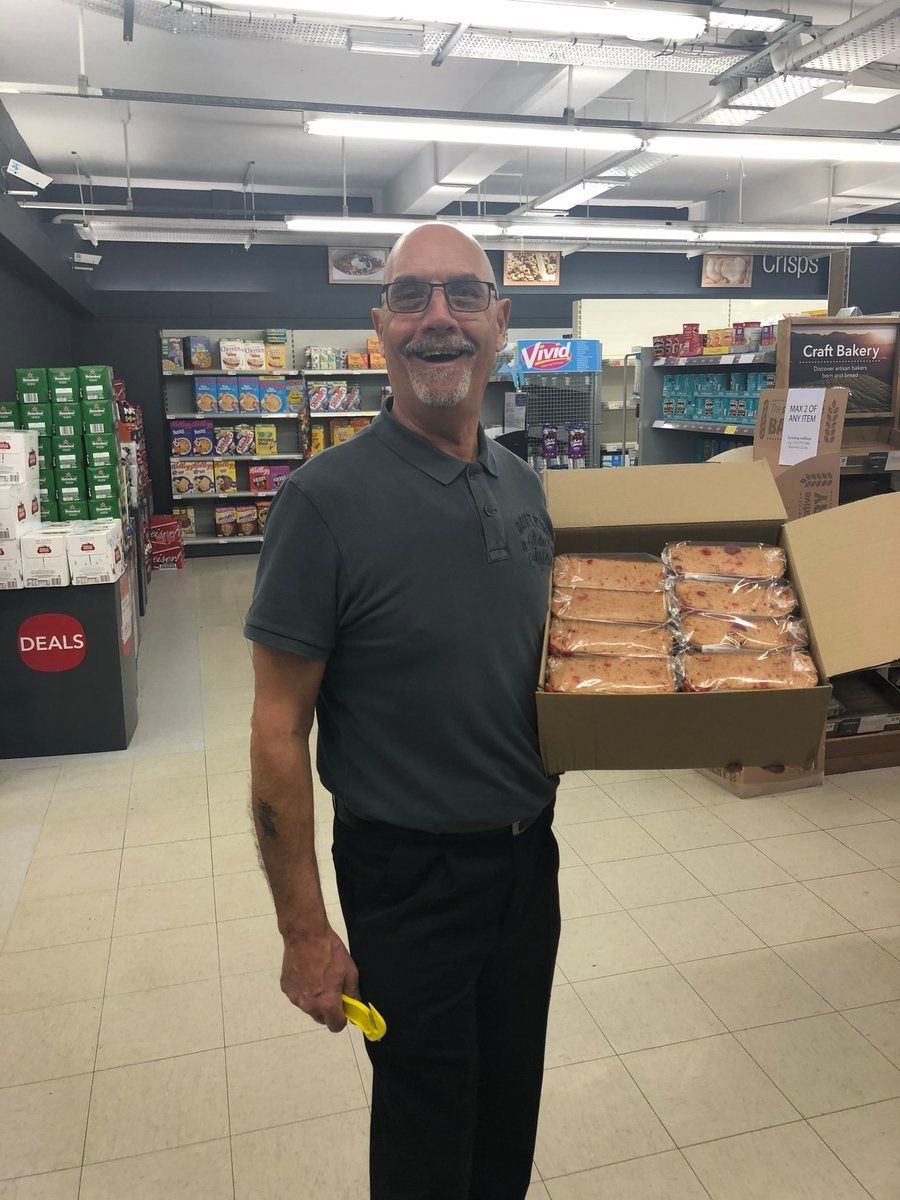 Colleagues at a Central England Co-op food store in Atherstone have been given a helping hand by a familiar face from the past as they continue to work around the clock to serve the local community.
Dave Bailey retired as a store manager from the Society six years ago but has heeded the call during these uncertain times to get back on the shopfloor to provide a welcome boost to the team at the Long Street Food Store.
Dave, 63, was a store manager with Central England Co-op for 21 years, leading shops across the West Midlands.
However, he began his career in retail over 40 years ago at the very same store he is now supporting, and he is even working alongside several colleagues who he worked with back at the very beginning.
Dave, from Polesworth, said: "To be honest I was watching the news and getting a bit despondent about the situation and I was looking through my phone at Twitter and I saw Central England Co-op was recruiting for people on three-month contracts to support stores.
"I thought it was my chance to do my bit, so I got in touch with my old manager to see how I could help and I've ended up back the same store I worked in 40 odd years ago, before Central England Co-op even owned it.
"It's a great feeling to be back and it's nice not having that responsibility of being a manager! There are also three colleagues here who I'm working with who were here all those years ago when I started which is lovely.
"All the team have been really friendly and helpful and despite the circumstances the customers have also been smiling and wishing us well."
Dave started back at work on Monday and will be with the team for at least the next three months. His new manager Andy Johnson, Store Manager at the Long Street Central England Co-op, said Dave had been a very welcome addition to the team.
He said: "It has been a real positive. It has been great for the guys who still remember him from when he worked here before, but it has just been a real lift for everyone to see an ex-manager coming back to help.
"Dave is a really nice guy with a great work ethic. This is not something he has to do but something he wanted to do and any support in these challenging circumstances is really appreciated."
Colleagues show their appreciation for NHS heroes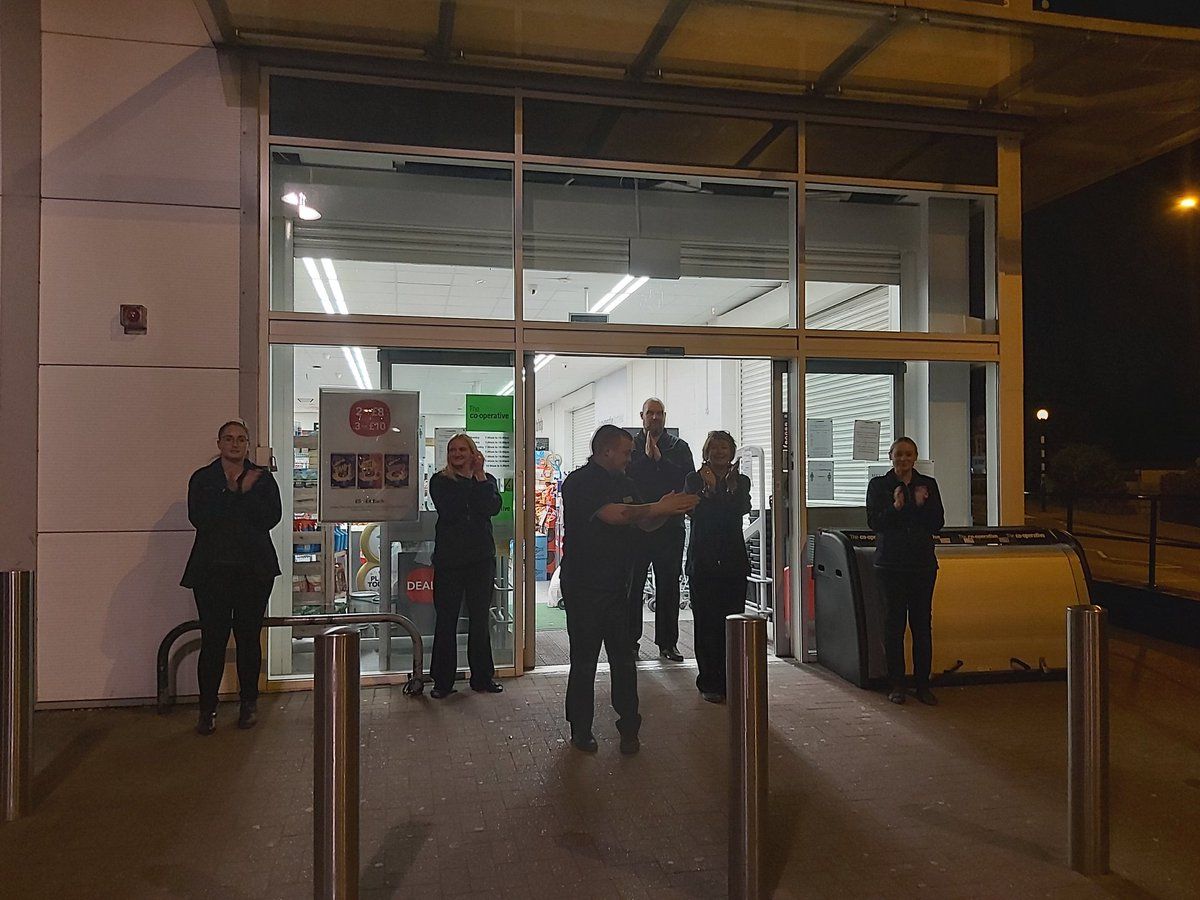 Central England Co-op colleagues across our trading area joined in with the rest of the country to show their appreciation for those on the frontline fighting Coronavirus.
The team from Northfield in Birmingham were among hundreds of colleagues who came together at 8pm on Thursday night for the moving Clap for our Carers tribute.
Ibstock store gives hospital workers boost with donation of goodies for rest room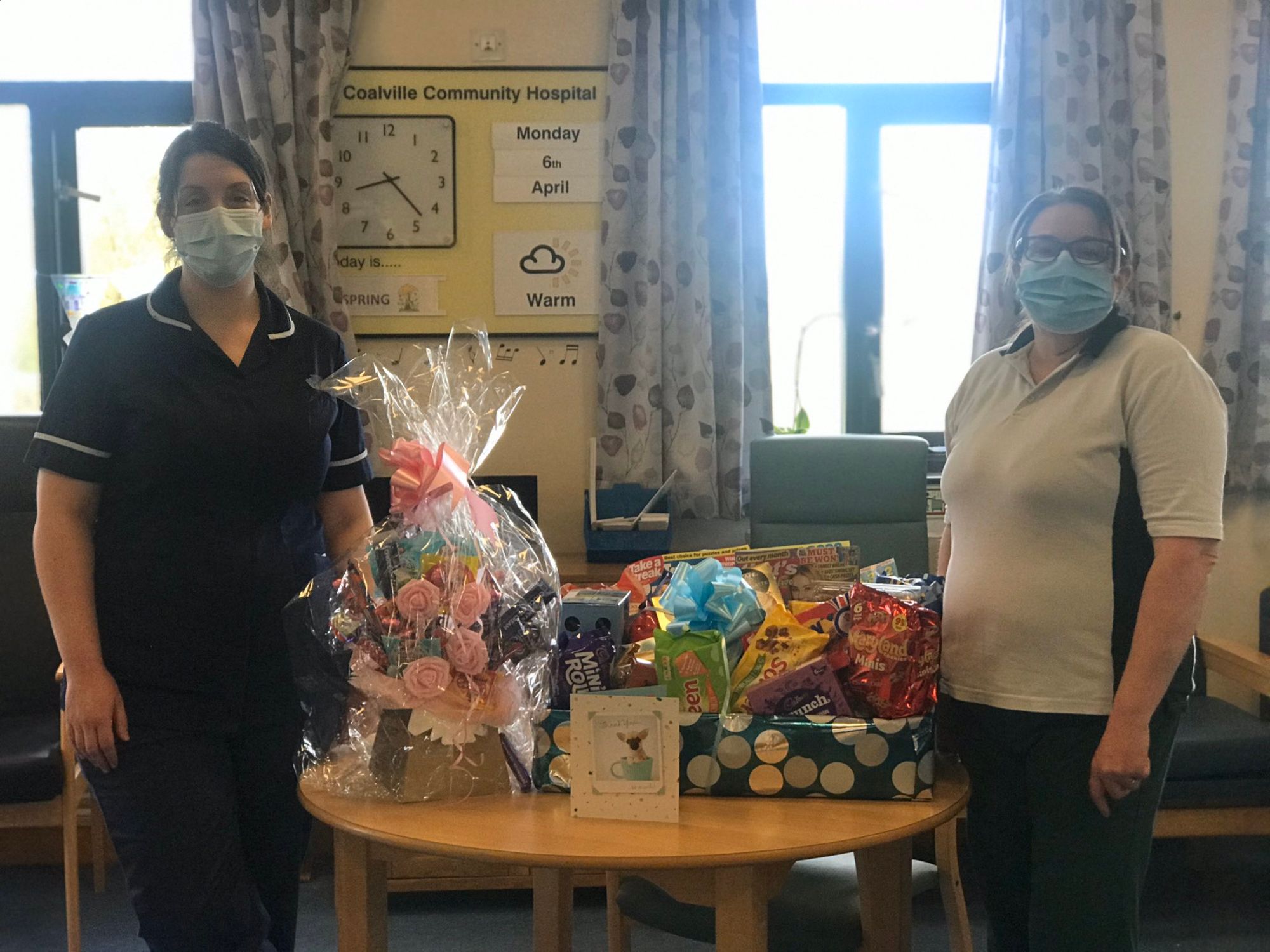 Retail Heroes at Central England Co-op in Ibstock have shown their community spirit by putting together special donations to support NHS colleagues at a nearby hospital.
The team at the retailer's food store in Ashby Road responded to a social media call from the team on Ward 1 at Coalville Community Hospital for donations to their 'wobble room' where staff on the unit are able to take a breather away from the frontline if it gets too much.
Team Leader at the Ashby Road Central England Co-op, Julie Marlow, spotted the post and organised for some goodies to be sent over to help boost morale during these testing times.
Julie said: "We are aware of the great work the team do at Coalville Hospital. Many of their patients have dementia and with Central England Co-op's ongoing support for Dementia UK as our charity partner we have worked with the ward before.
"The wobble room is really important for staff there and it is great for us to be able to give them some treats, particularly at the moment. We put a hamper together and I also do chocolate bouquets, so I gave them one of those as well.
"It's lovely to see how grateful the staff have been for the donation. We all have to stick together at a time like this and it is nice to help where we can and support such an important part of our community."
Fruit donation proves a hit with hero NHS midwives in Kettering
A Central England Co-op food store in Kettering has responded to a request for a healthy donation for NHS heroes at their local hospital.
The Lake Avenue store in the town was approached by a customer who is a midwife at nearby Kettering General Hospital to see if they may be able to get some fruit that was going out of date.
However, the store decided to go one better and the team clubbed together to put a hamper of fresh fruit together to be donated to the midwives.
Lorimer Chadbourne, Team Leader at Central England Co-op in Lake Avenue, said: "We were more than happy to support the midwives at the hospital and they were really grateful to receive the fruit.
"They have been delighted with the generous donations of goodies they have been receiving from local people and businesses but said to us they have had a lot of sweet things so were really in need of some healthy fruit to keep the team going.
"The hospital is just around the corner from us so it means a great deal to the local community and to the team here, and therefore we are proud to support them where we can, particularly during these tough times."