Community groups and good causes benefit from vital funding from Northern MCC
Hundreds of pounds handed to good causes by Central England Co-op's Northern members.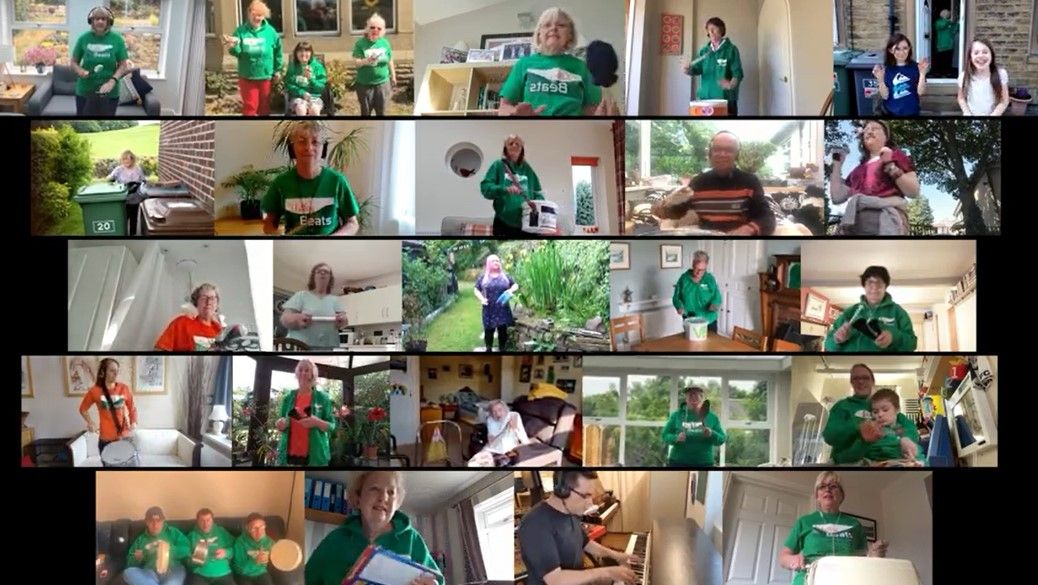 A host of community groups and good causes have been given a welcome boost during these uncertain times thanks to new funding from our Northern Member and Community Council (MCC).
Among the groups to benefit are Valley Beats, which has drumming groups in Holmfirth and Denby Dale and provides adults from all ages and all walks of life with the opportunity to learn to play all the Samba instruments together in a supportive group environment.
Lockdown has been tough for the group, with many members classed as 'high-risk' and struggling due to the isolation of the last few months and being unable to meet up and socialise with fellow band members.
The Northern MCC at Central England Co-op has moved to support the group with a grant of over £1,300 to help fund a new DVD project to help those members who cannot access online or are too vulnerable to attend sessions, giving them a vital connection to the group they otherwise may not have.
The grant will also enable the group to provide a goody bag for every person receiving the DVD.
Also benefitting from this round of funding is charity River Holme Connections which is run by volunteers who work to clean up and make improvements to the River Holme in Holmfirth. They have been awarded a £1,000 to help with upcoming projects.
Further grants made include:
· £100 to Derbyshire Borderline Personality Disorder Support Groups towards newsletters to keep members informed, with the group not using email or social media
· £200 for Christmas Lunch for the Vulnerable to support those who will be home for Christmas on their own this year. Volunteers will cook a meal and deliver a goody bag to people across the city of Derby
· £500 in gift vouchers to Derbyshire Community Hub for cooking sessions to help vulnerable families
· £100 in gift vouchers for a project at John Flamsteed Community School in Denby to purchase food for cooking sessions at school, to save children having to bring in the essential items like spices and things that could be shared. This will help to reduce waste and help the students to buying individual items.
Tanya Noon, Member and Community Relations Officer for the Northern Region at Central England Co-op, said: "The Co-operative has a long tradition of giving back to the community and as a co-operative we welcome the opportunity to make a real difference to the lives and education of the people who live in the communities around our Food Stores.
"During these uncertain times this support is needed more than ever, and we are delighted to support these fantastic projects in our communities which are providing vital support and making a real difference to local people."
People can also find out more about the work of the Membership and Community Council by visiting https://membership.centralengland.coop/