Family Fun Day in Yaxley, Peterborough.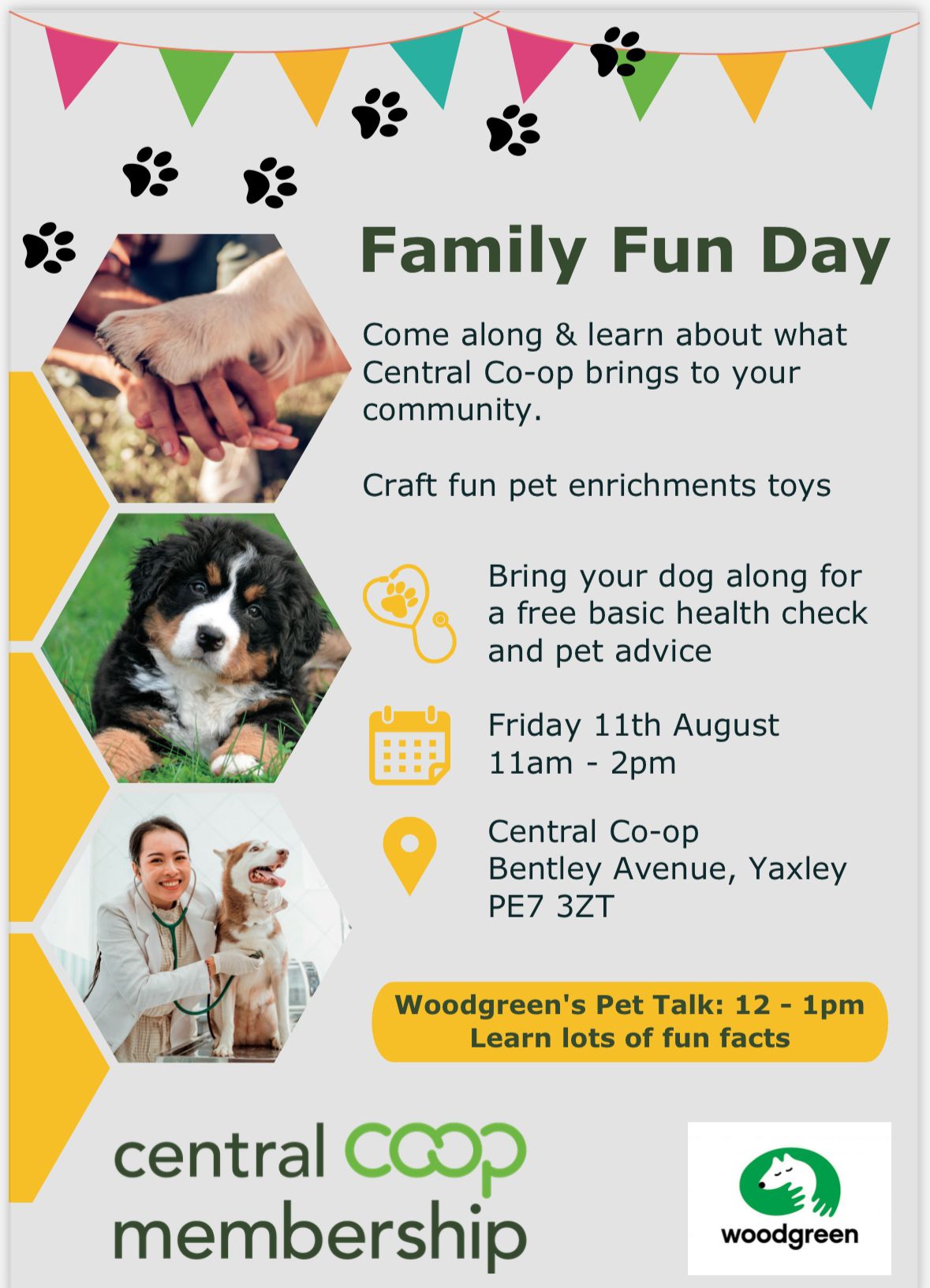 A free event for everybody at our Yaxley Store. 11th August 11-2.
Woodgreen will be delivering a talk, creative activities to make pet toys & free pet health checks.
Learn hands on how to make pine come bird feeders to help feed their local wildlife at home with Project Abundance. Will include a brief discussion on the benefits and roles birds play in our environment and how we can play our part in supporting their role within the ecosystem.
Our Members & Community Council will be available to talk to you about what we do in the community & members benefits. We have colleagues from our Funeral Home in Yaxley volunteering for the day. Fruit kebab making & games available.
We all look forward to seeing you there.