Charities and community groups can apply for up to £5,000 as part of relaunched Community Dividend Fund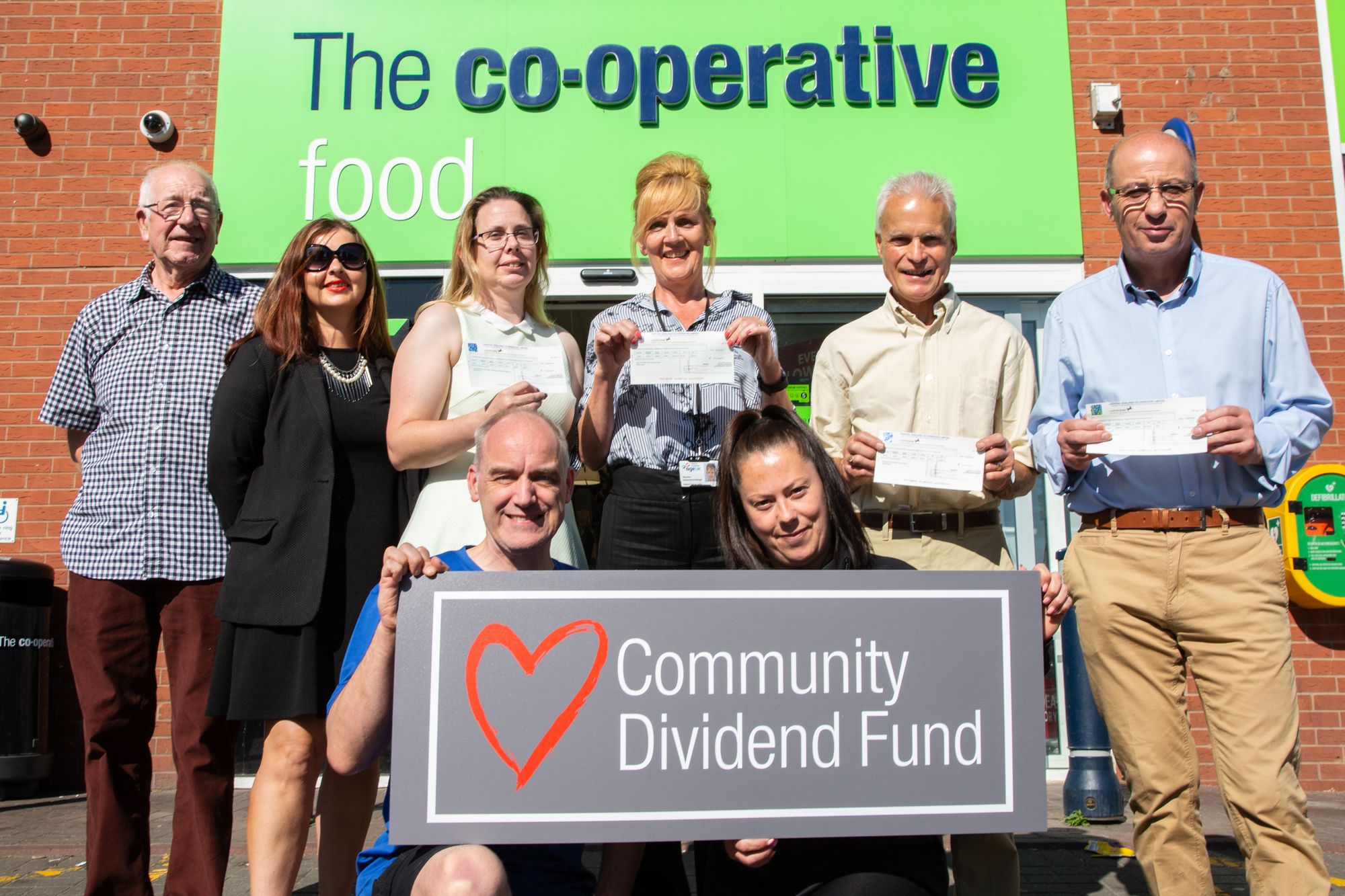 We have relaunched our  Community Dividend Fund in an effort to offer vital support to good causes, groups and charities.
Groups can now apply for between £100 to £5,000 every two months to support projects that aim to support access to food, health and wellbeing, inclusion and the environment.
Grants are available to full members of Central England Co-op in the following areas: West Midlands, Warwickshire, Worcestershire, Staffordshire, Derbyshire, Leicestershire, Rutland, Nottinghamshire, Northamptonshire, Lincolnshire, West Yorkshire, South Yorkshire, Suffolk, Norfolk, Bedfordshire and Cambridgeshire.
The decision to relaunch the Community Dividend Fund comes after, for the past 12 months, it was temporarily repurposed to support good causes impacted by the Covid-19 pandemic. During that time, 116 good causes shared over £175,000.
Jim Watts, Society Secretary, said: ""Community Dividend Fund grants showcase how by being a member and shopping at your local Central England Co-op store allows us as a Society to continue to invest and fund vital projects in the area – especially during uncertain times like these.
"Our relaunched fund aligns with our new Society's Purpose to create a sustainable Society for all and cannot wait to begin funding some great projects during the coming months and years."
To apply, members will need: name, address, membership number, organisation type, organisation bank account or constitution and to explain what the group does, how the grant will be spent and and the specific impact it will have in relation to the following areas: food, health and wellbeing, inclusion and the environment.
People can find out the full criteria and how to apply for funding by visiting https://www.centralengland.coop/community/