Colleagues celebrate Birmingham Pride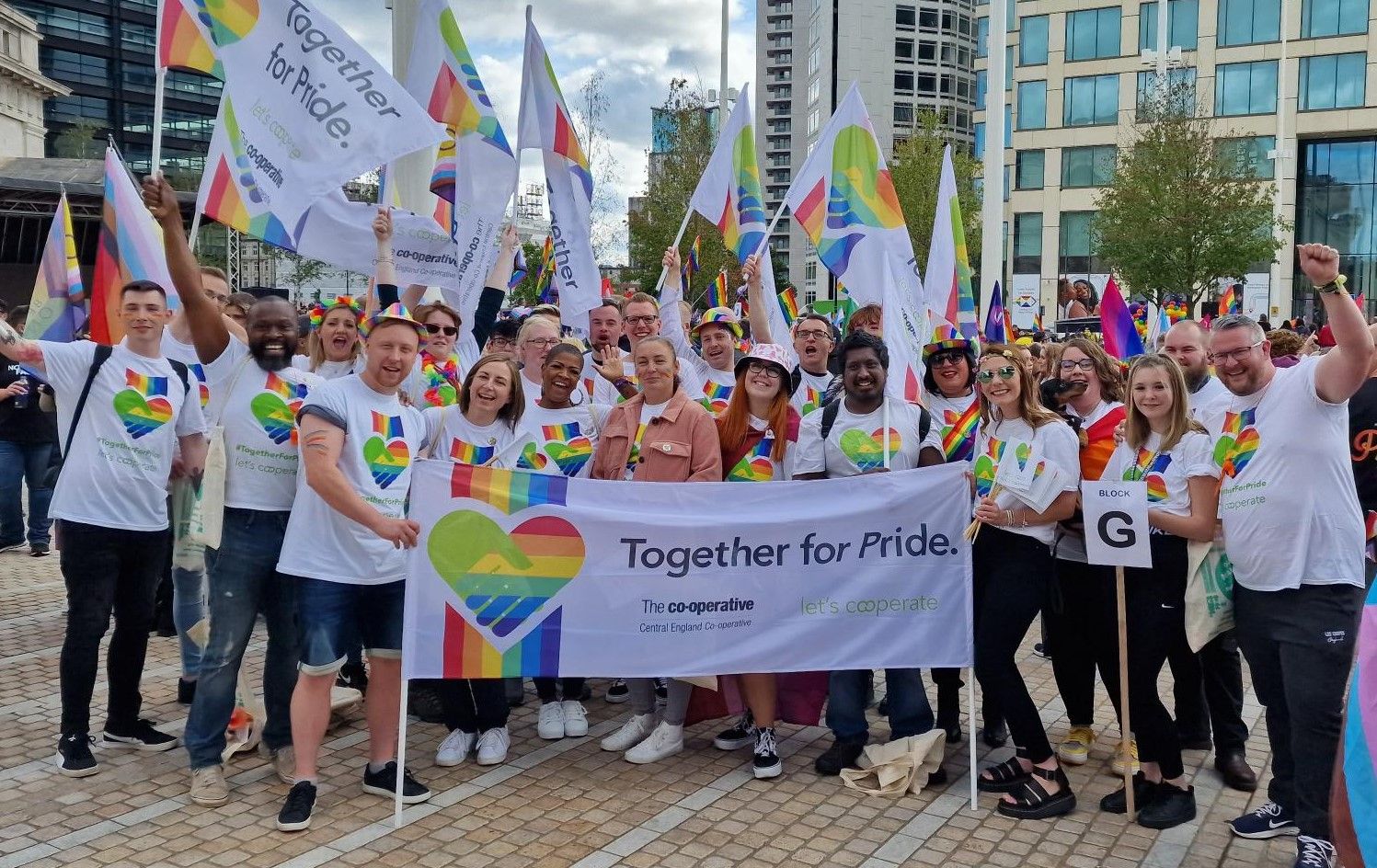 Colleagues from Central England Co-op Retail, Funeral and Support Centre businesses came together on Saturday to celebrate Pride. This Year's Pride was celebrating 25 years in Birmingham!
Over 30 colleagues took part in either the parade or the community stand in Pride's Community Village. The parade was attended by 8,000 walkers and took us through the heart of Birmingham City centre. Along the route we gave out heart stickers, sweets and pin badges to the crowds along the route.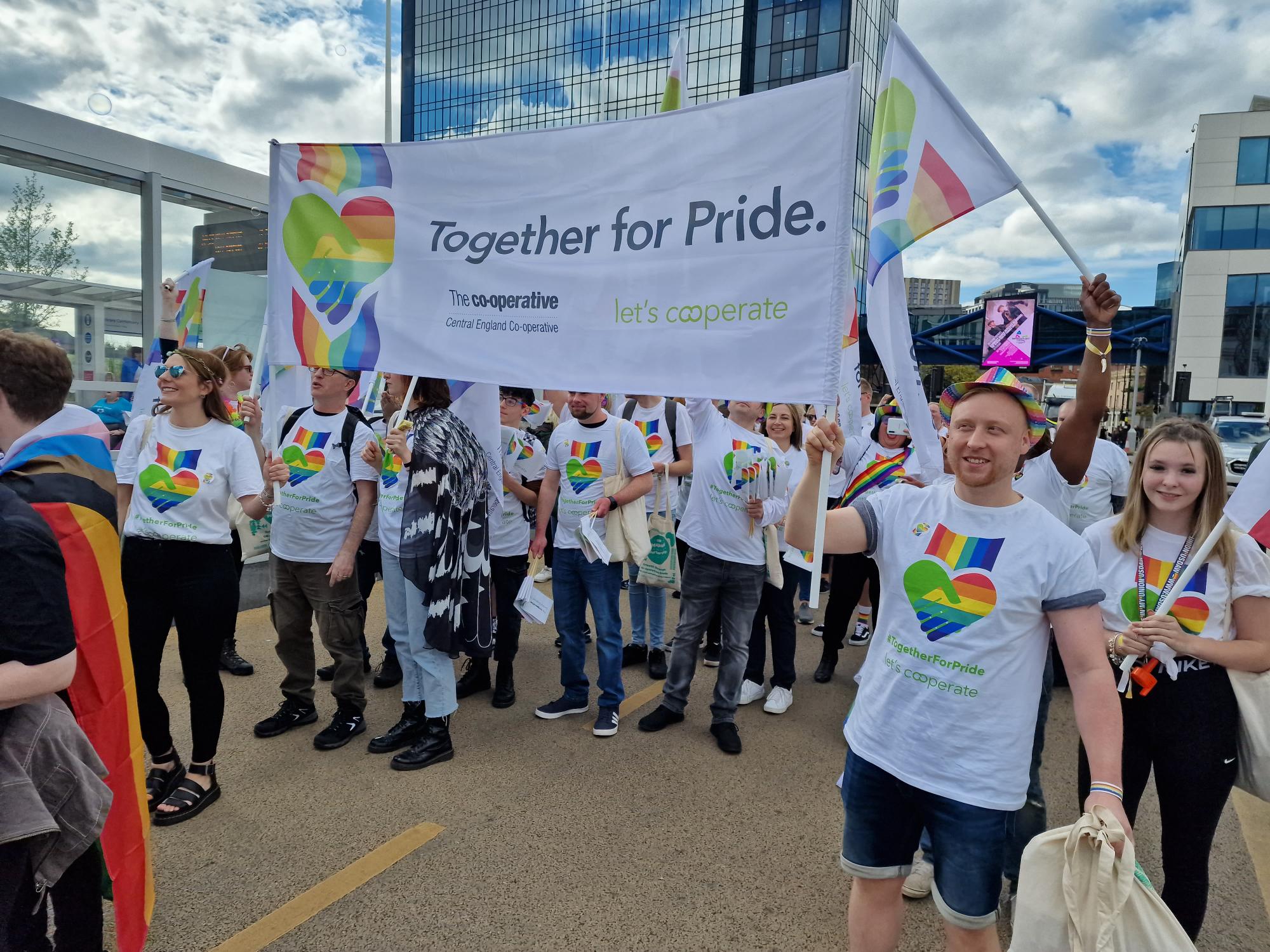 The community stall inside Pride's Community Village was there to promote the work we do in the community. we gave away more stickers, sweets and badges and had great conversations with the community while building some great relationships and partnerships with other community group stalls.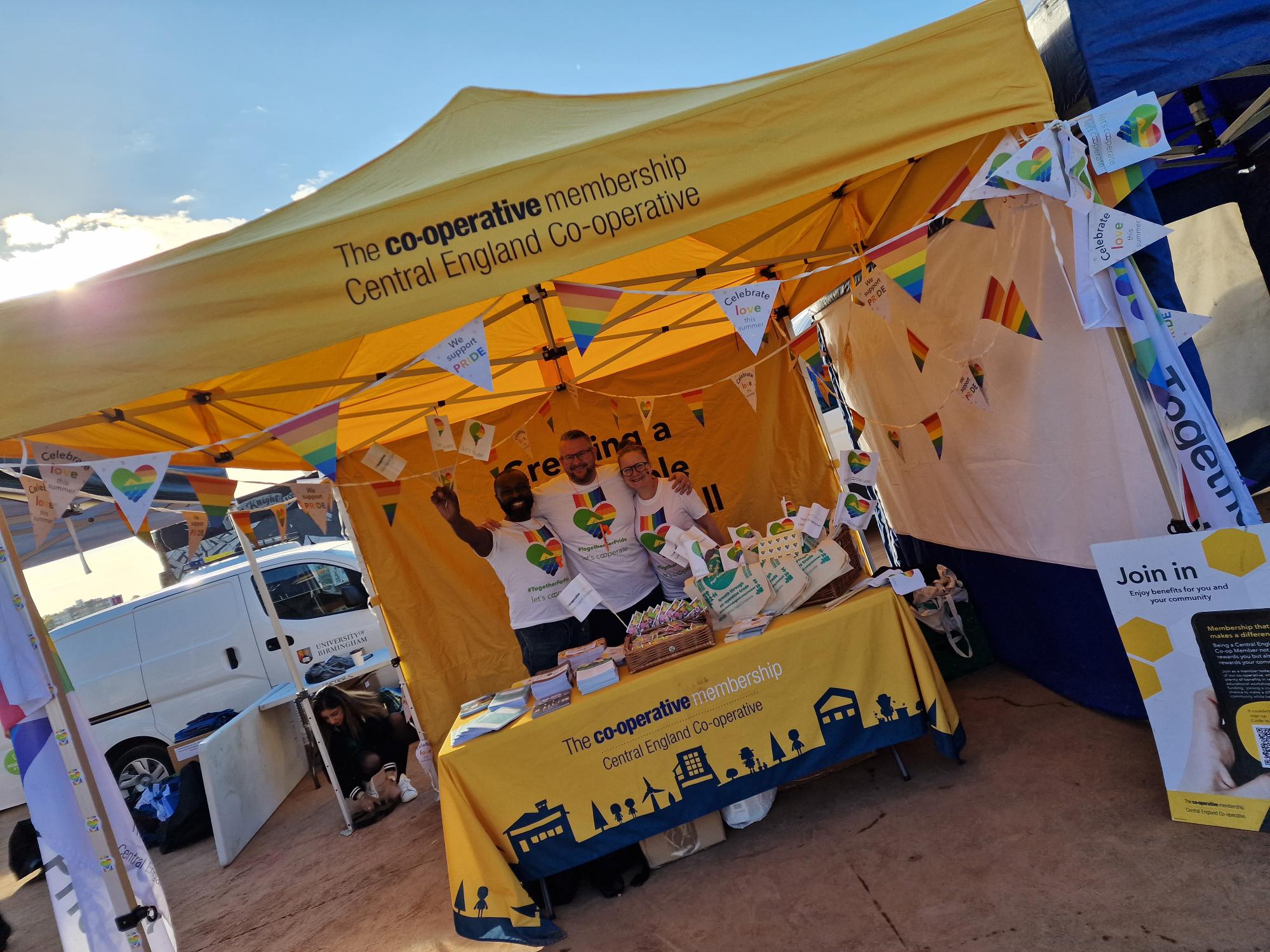 An amazing day was had by all who attended, with colleagues thoroughly enjoying their support! #LoveIsLove