Co-operative United FC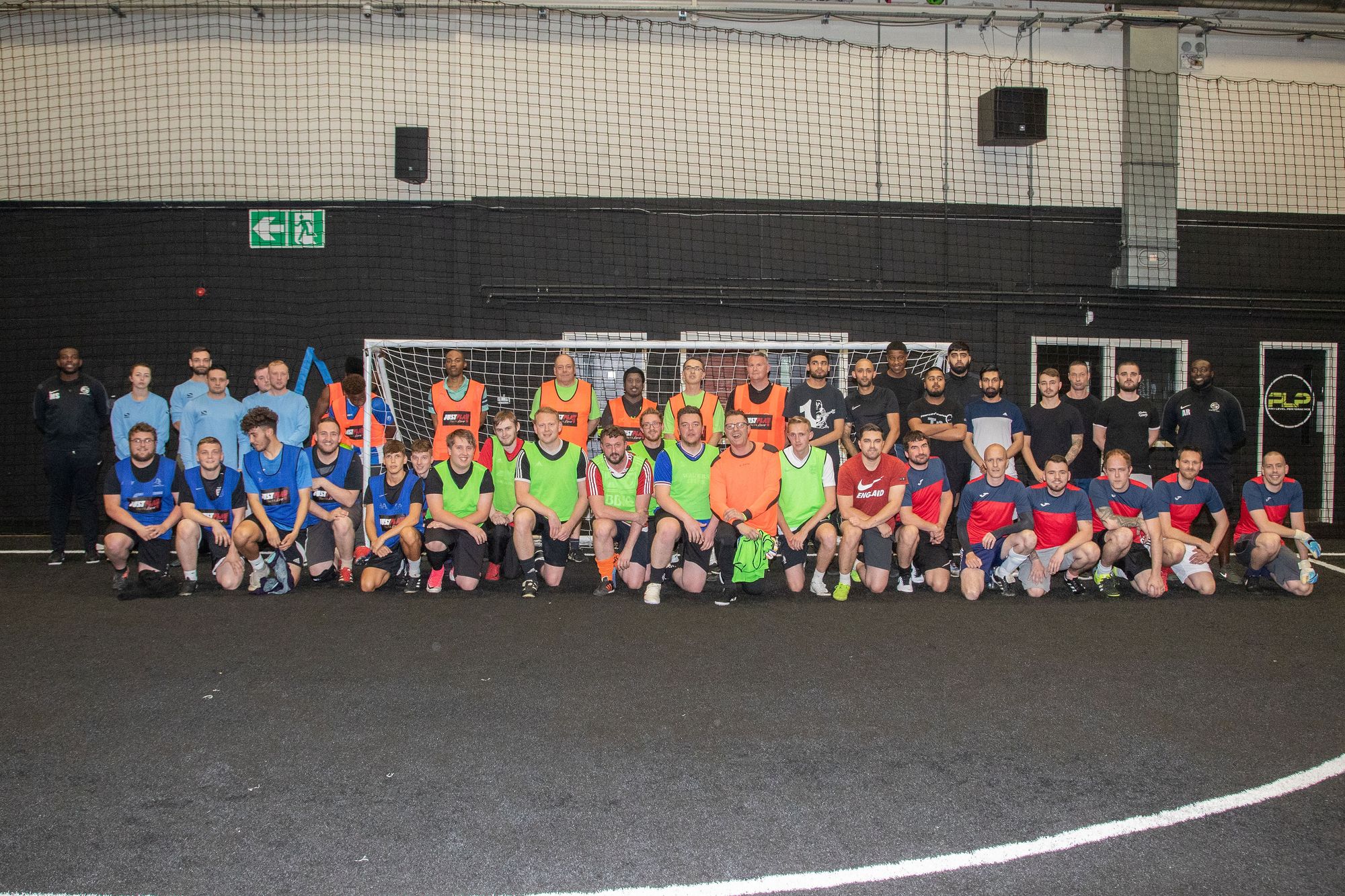 Week 2 of Co-operatives fortnight kicked off this week with a Co-operatives Fortnight Football Tournament. MCC Ambassador Laurence gives his account of the night.
Having not played football since 2003, agreeing to take part in this event filled me with a mixture of fear and excitement. I quickly established that I was, at 53, the 'oldest swinger in town'.
The brainchild of our Western Region Membership and Community Council Ambassador Shaz Rhaman and MCRO James Knight. This event had initially been proposed to coincide with Fairtrade Fortnight earlier this year. Shaz and James's perseverance finally paid off on Monday 1 July with a great tournament that brought together colleagues and members from across the midlands region for a memorable, enjoyable and very physical evening.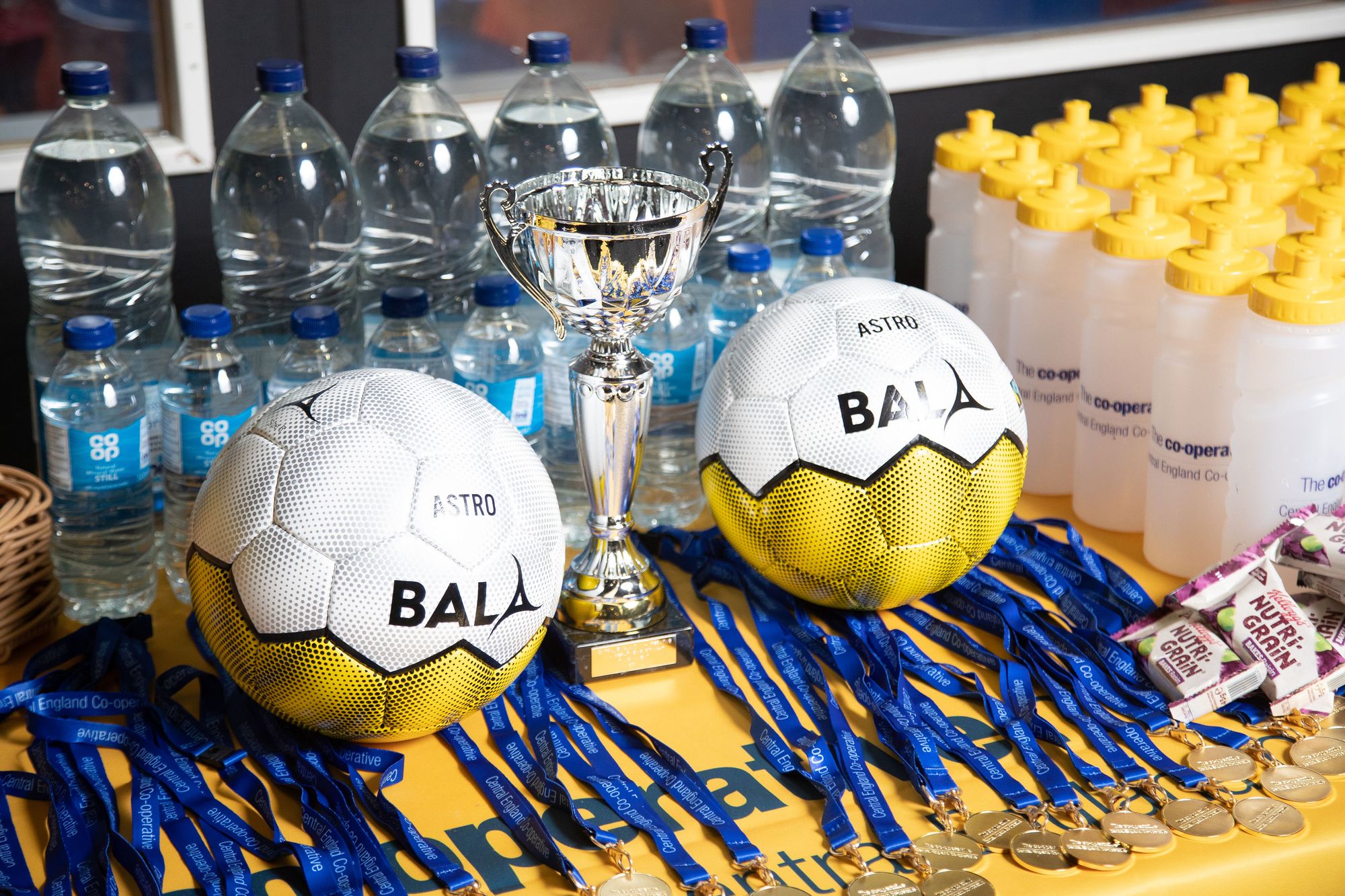 Although the event ticked so many ethical boxes – a Fairtrade Bala Sport UK football, a community interest company (Sporting Spirit) hosting the event, Fairtrade bananas, Central England Co-op colleagues and members – it was far more than just ticking boxes. This was a great opportunity to use Fairtrade and co-operative values as metaphors of what we can achieve when we work together as teams.
The bottom line is that you won't win without being co-operative and our winners, colleagues from our Lichfield store, played a beautiful game taking the cup after 2 gruelling rounds with six teams. Our 'Western Region Members and Community Council' (we must think of a better name next time!) team came second and it was a proud moment for us all.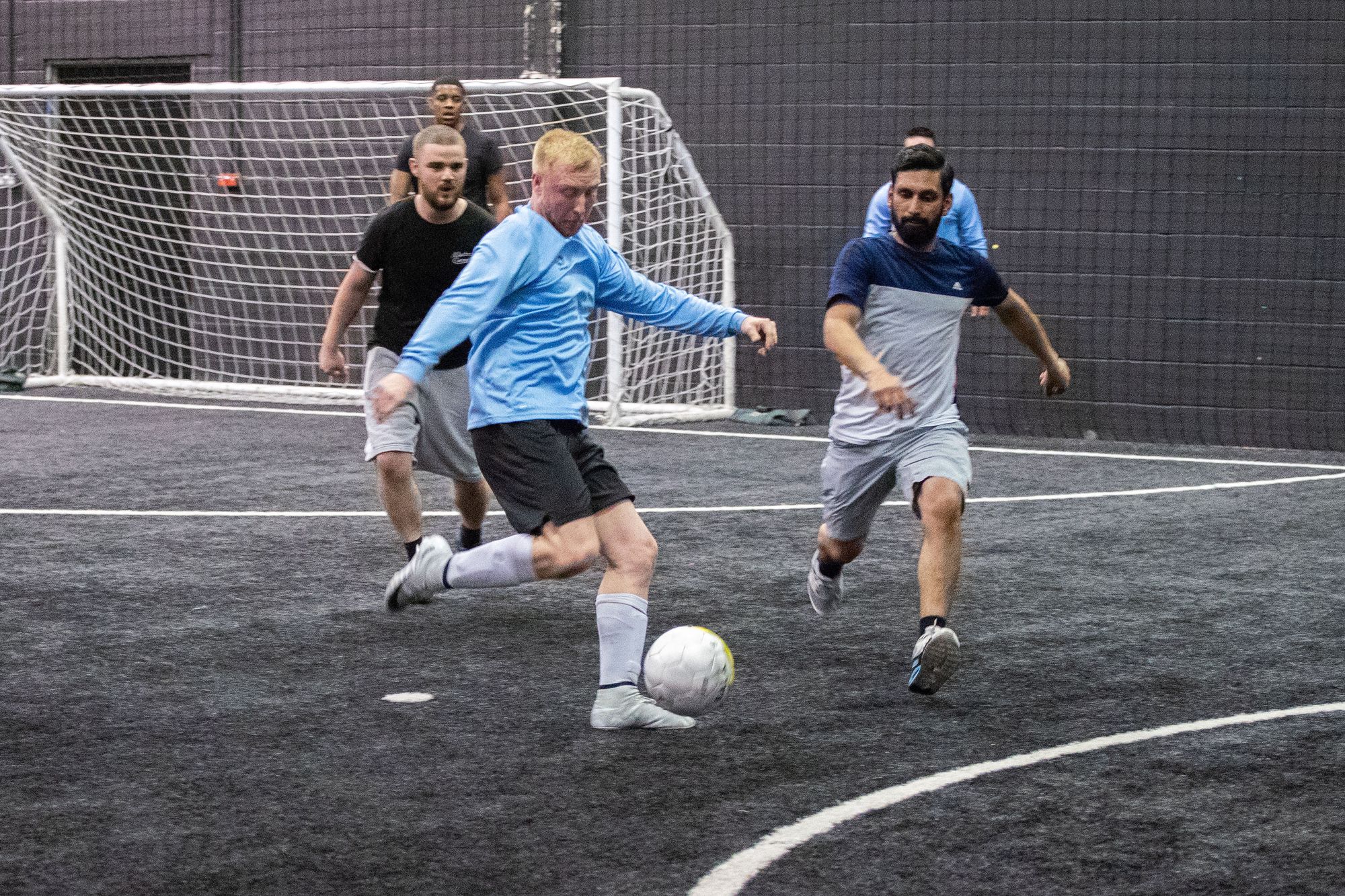 With just 10 minutes for each game, the competition had been fierce with rules that can catch out the unwary – like myself! No stepping into the semicircle in front of the goal and no passing the ball straight back to the goal keeper. With a smaller pitch and goals, the playing is incredibly fast paced. We also managed to lose one of the balls in the roof space!
The ceremony at the end of the evening saw our Lichfield colleagues awarded with a winners' cup. Central England's member elected corporate charity Dementia UK and Sporting Spirit were also winners with £100 raised for each organisation.
There is a rich cooperative heritage in football and the tournament raised the bar in how we engage younger members and colleagues. Great work from Shaz Rhaman, James Knight, the referees and everyone that made it such a special night to remember!
Laurence Braithwaite, Membership and Community Council Ambassador for the Western Region.