Co-operation in the West Midlands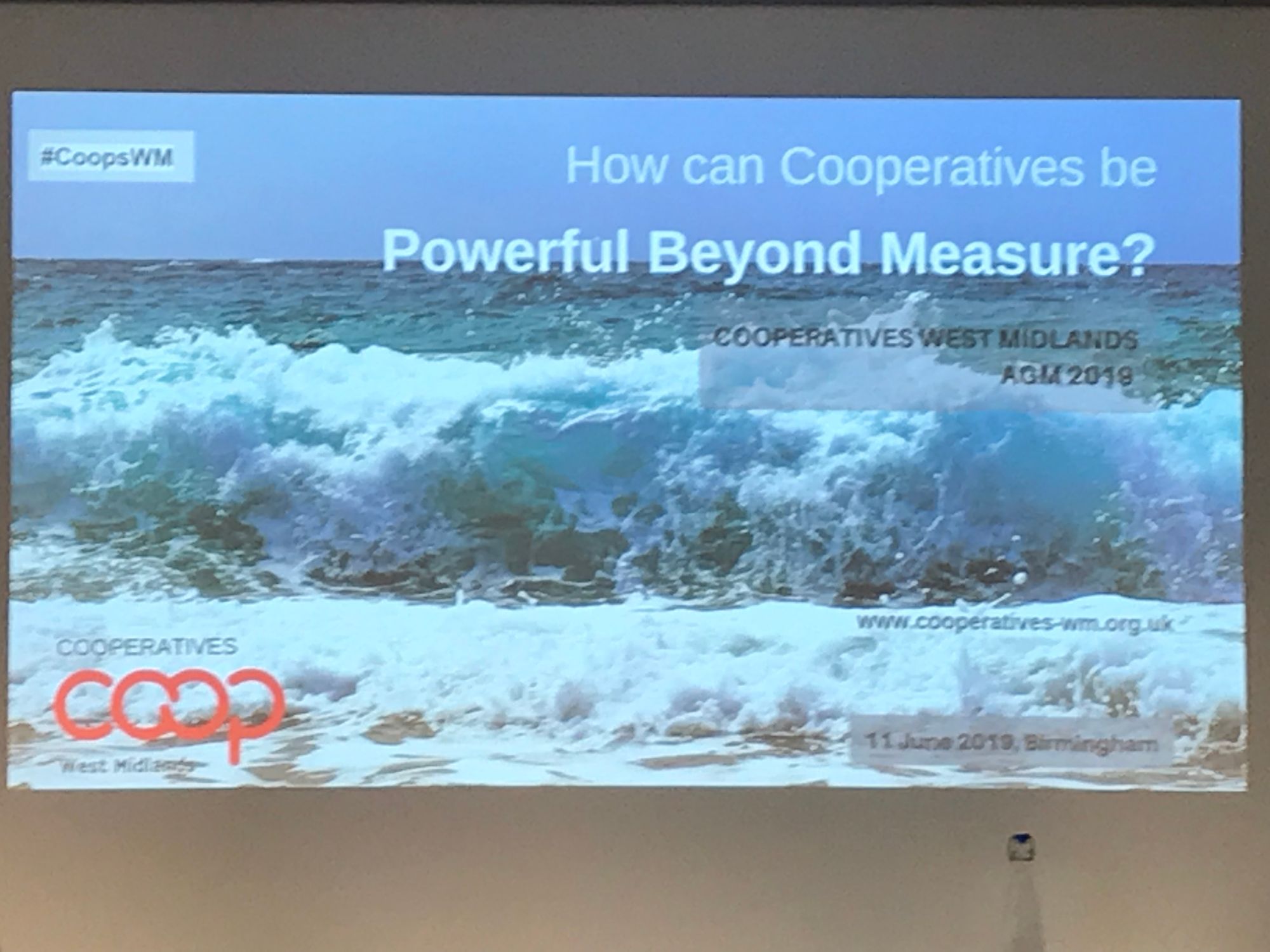 Tuesday saw the Annual General Meeting of Co-operatives West Midlands take place. The meeting saw Co-operators from over the West Midlands come together for a networking and question session.
Our Society Chief Executive Debbie Robinson joined Co-operator Tom on the panel to talk about their thoughts and answer questions around the topic of 'How can Co-operatives be powerful beyond measure'.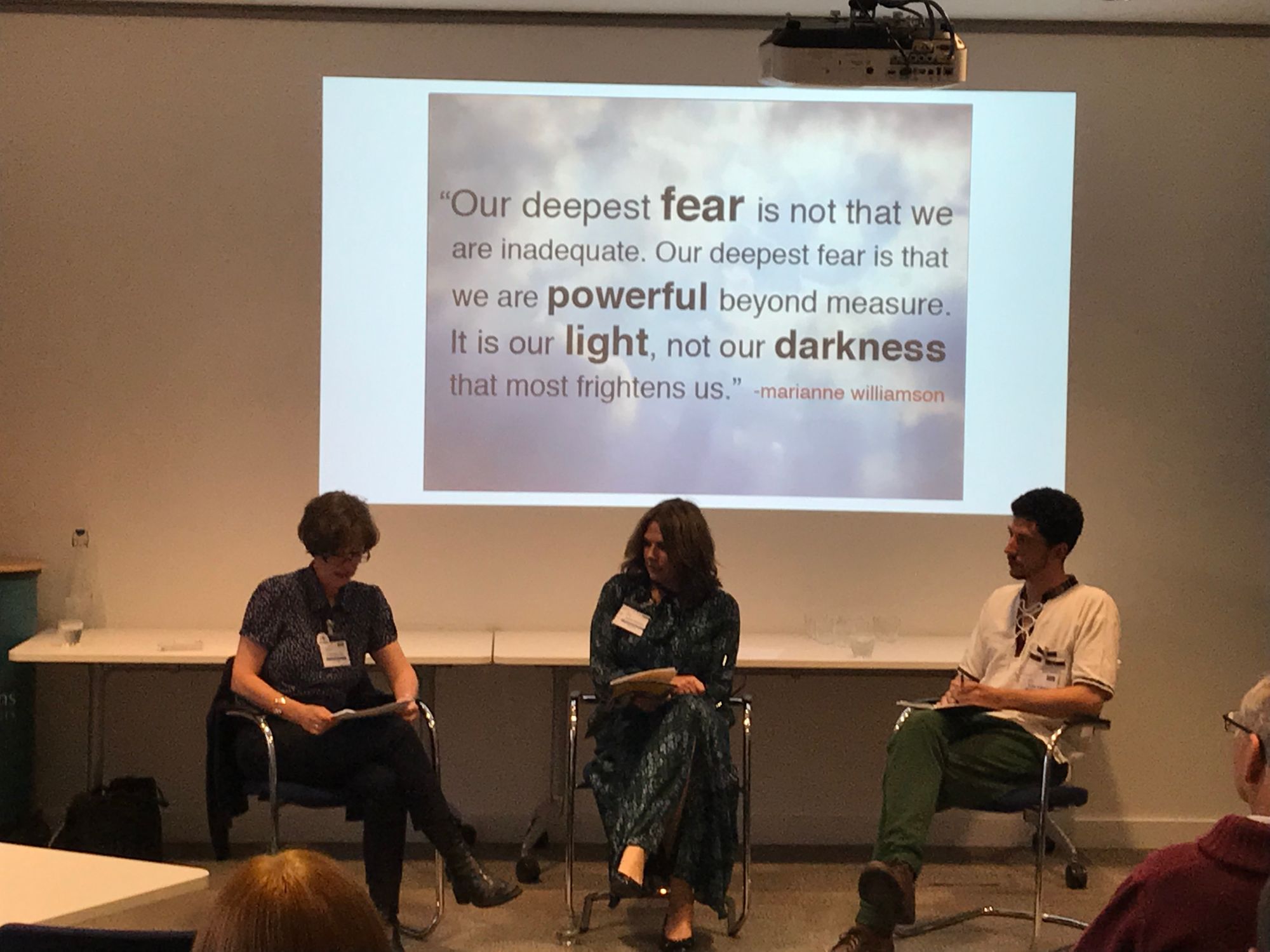 Debbie spoke to the delegates about how at Central England Co-operative we have been completing a project around Social Return on Investment during the past few years and how this has allowed us to show the results of our work within the community.
After a short break delegates worked in groups to discuss their own Co-operative engagement. Discussions round the tables varied around different topics, but there were repeated comments that we all need to promote the great work Co-operatives complete in the community and that young people are the future of Co-operation.
The evening ended with Debbie and Tom listening to what the table groups had been discussing and giving their thoughts. There was a real buzz around how Co-operation and Co-operatives can grow and flourish in the West Midlands, with Co-ops West Midlands being a driving force in this.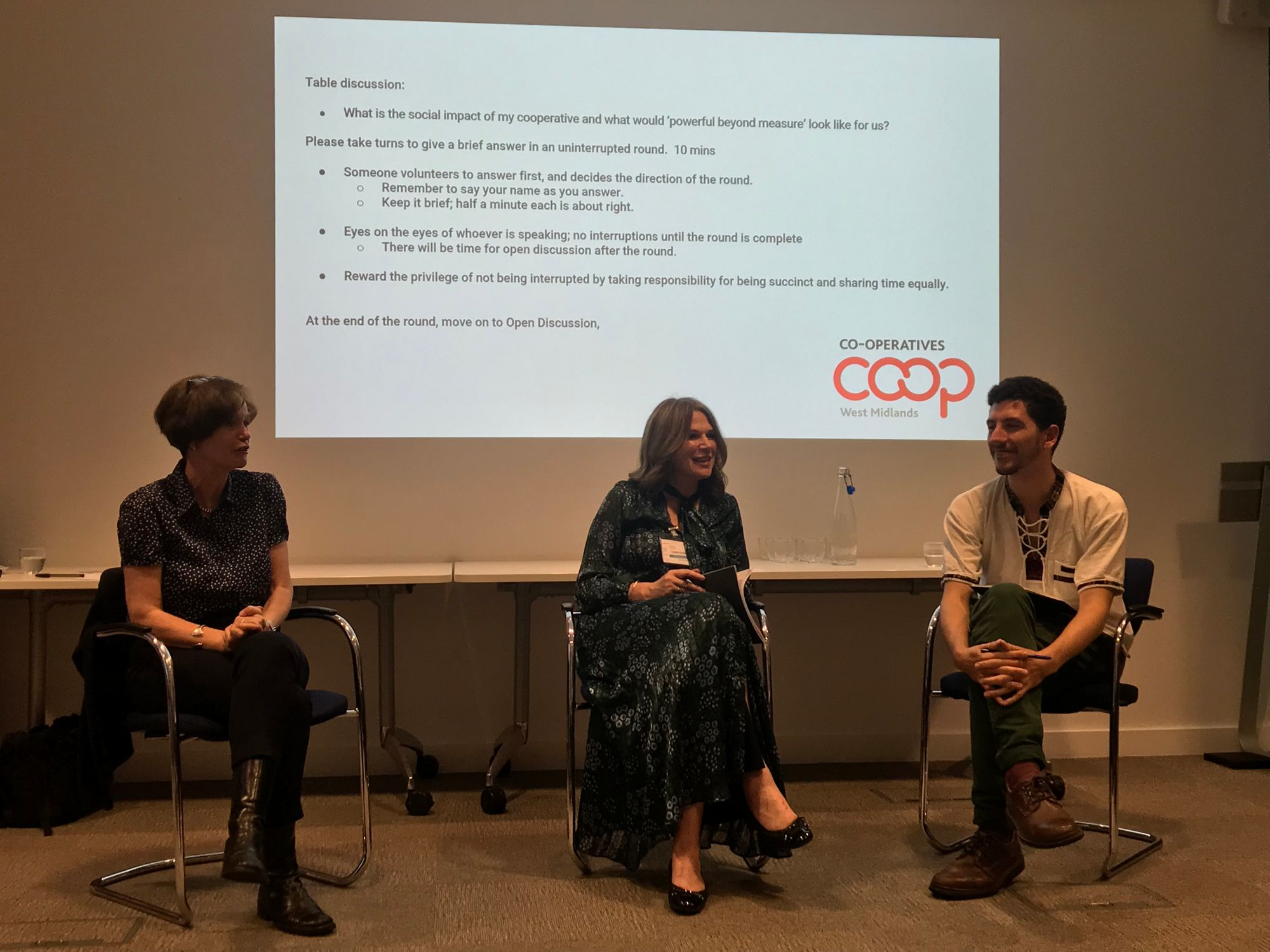 It is exciting to see so many Co-operators in the West Midlands wanting to bring the Co-operative movement to the forefront of the communities thoughts and inspire a new vibrant way of Co-operation.
For more information on this and any other posts please email james.knight@centralengland.coop