Co-op History on Display in Birmingham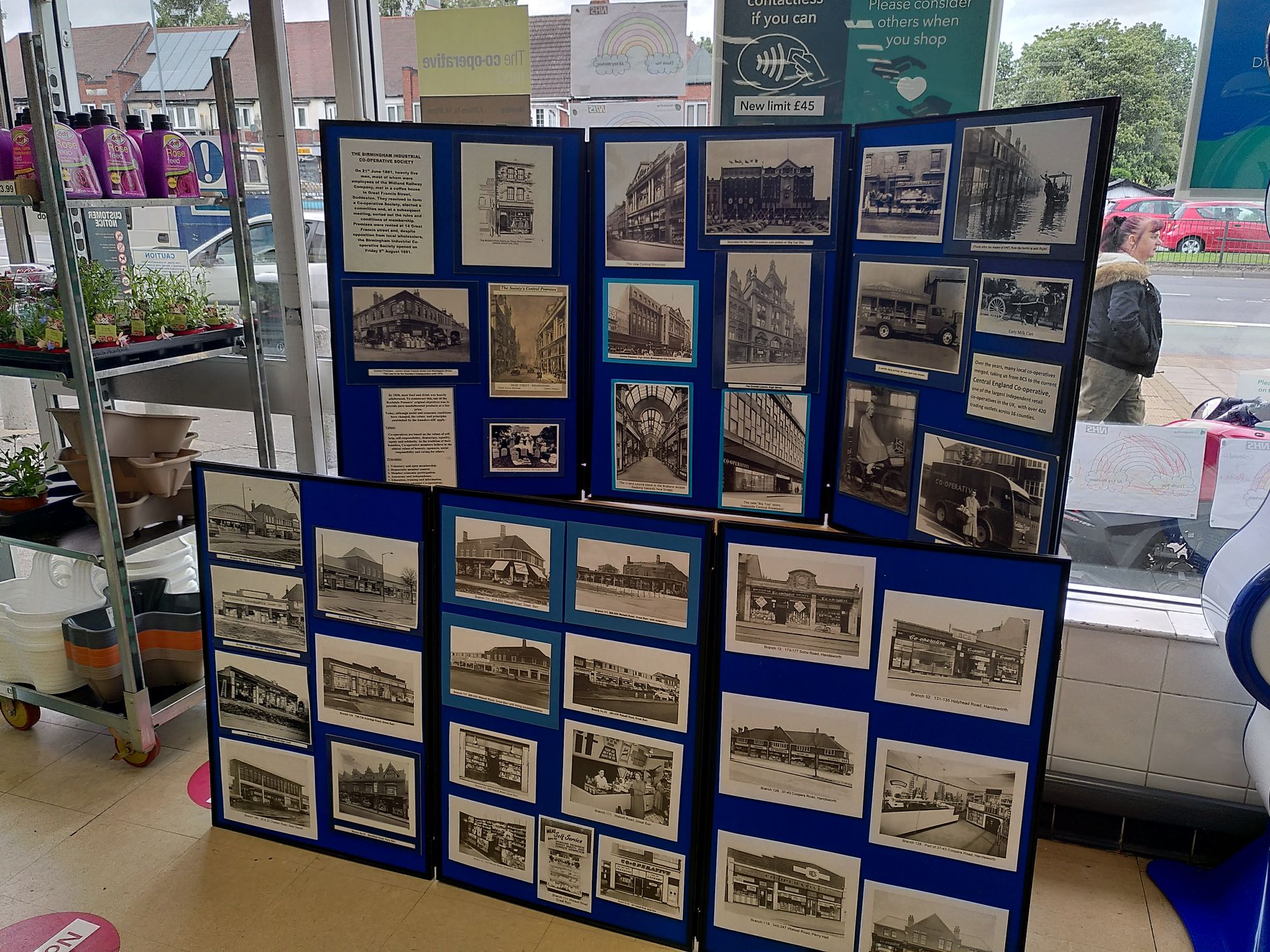 On day 8 of Coop Fortnight our very own Central England Co-operative Board Director, member of the Membership and Community Council and fellow co-operator Richard Bickle writes about the Co-op History Display at our Great Barr Retail Store in Birmingham. The display celebrates the history of Birmingham Co-operatives and is on display for the next week.
For more than 25 years, a group of Co-op members have been meeting every month as the Birmingham Co-op History Group, collecting and sharing stories, pictures and artefacts from Co-operative Societies in the West Midlands and more widely.
During Co-operatives Fortnight, which runs until Saturday 4th July, you have a chance to see a small selection of material relating to Co-op activity in the City Centre and North Birmingham in a display at the Central England Co-op Supermarket on Walsall Road in Great Barr.
The Great Barr site has a long co-operative history and, as well as housing premises for food retail, funeral and floristry, is also one of the few co-op buildings in Birmingham which still has a hall and meeting facilities upstairs.  This provides facilities for yoga classes and Great Barr Musical Theatre Co-operative as well as a local dance school.
If you're interested in Co-op History, or have a story to share, the Co-op History Group usually meets on the first Tuesday of each month at 7.30pm at The Warehouse, the Friends of the Earth building on Allison Street. Face to face meetings are currently suspended due to Covid-19, but you can still keep in touch with us on Facebook: www.facebook.com/BirminghamCoopHistory/
Richard Bickle
(Richard has been a member of the Co-op History Group for 15 years and represents the Board of Directors of Central England Co-operative on the Western Membership & Community Council).