January 2, 2023
Co-op Gardening Group Celebrate Christmas and plan for 2023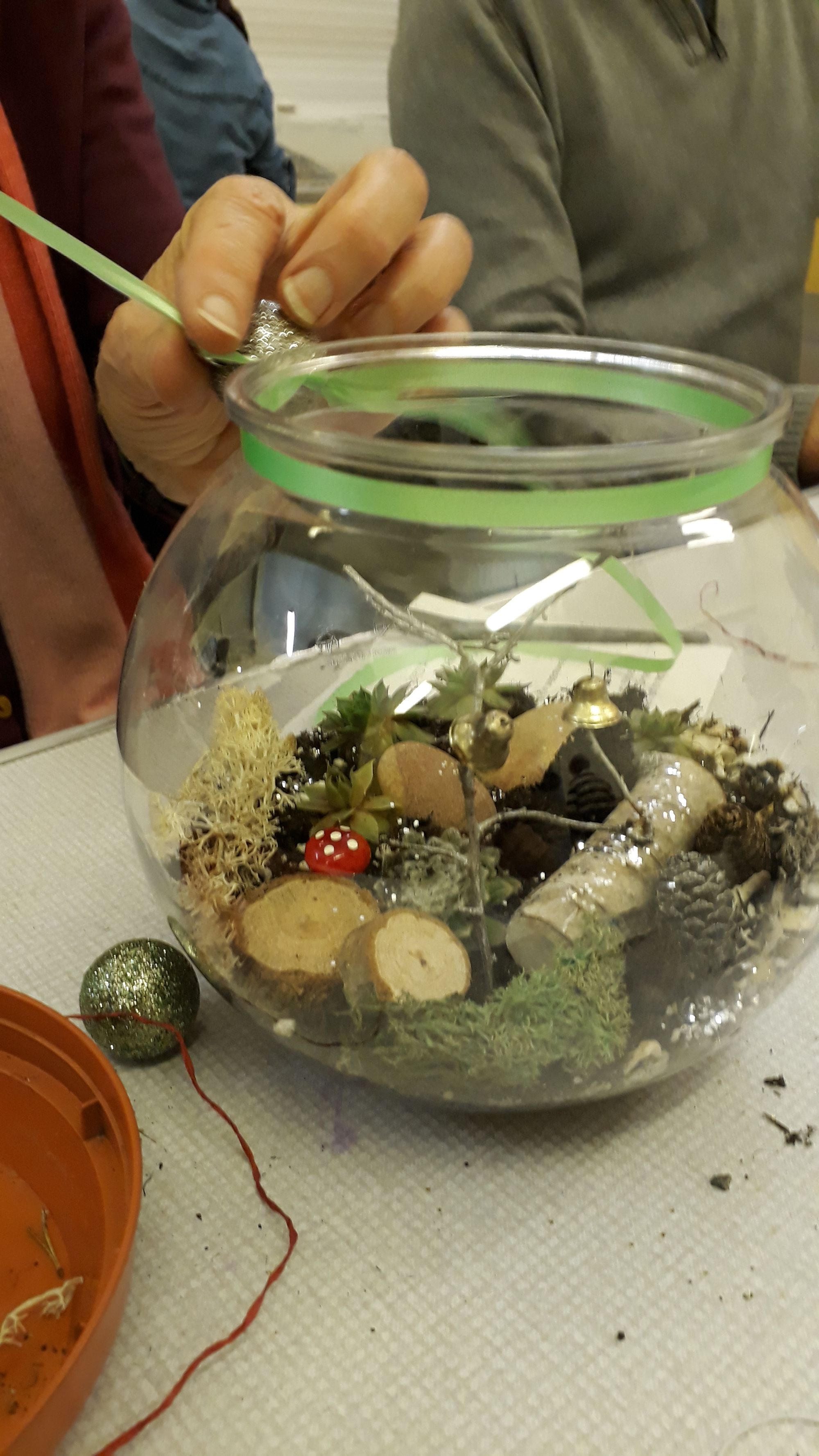 Cath Palgrave, MCC Member who attends the Gardening Group talks about the final meeting of 2022 below.
The last Co op gardening club of the 2022 saw us making terrariums (miniature gardens which can mostly look after themselves through condensation). One of our members talked us through the process, providing us with various tiny plants, planting mediums and decorations- they were definitely going to make great Christmas centre pieces!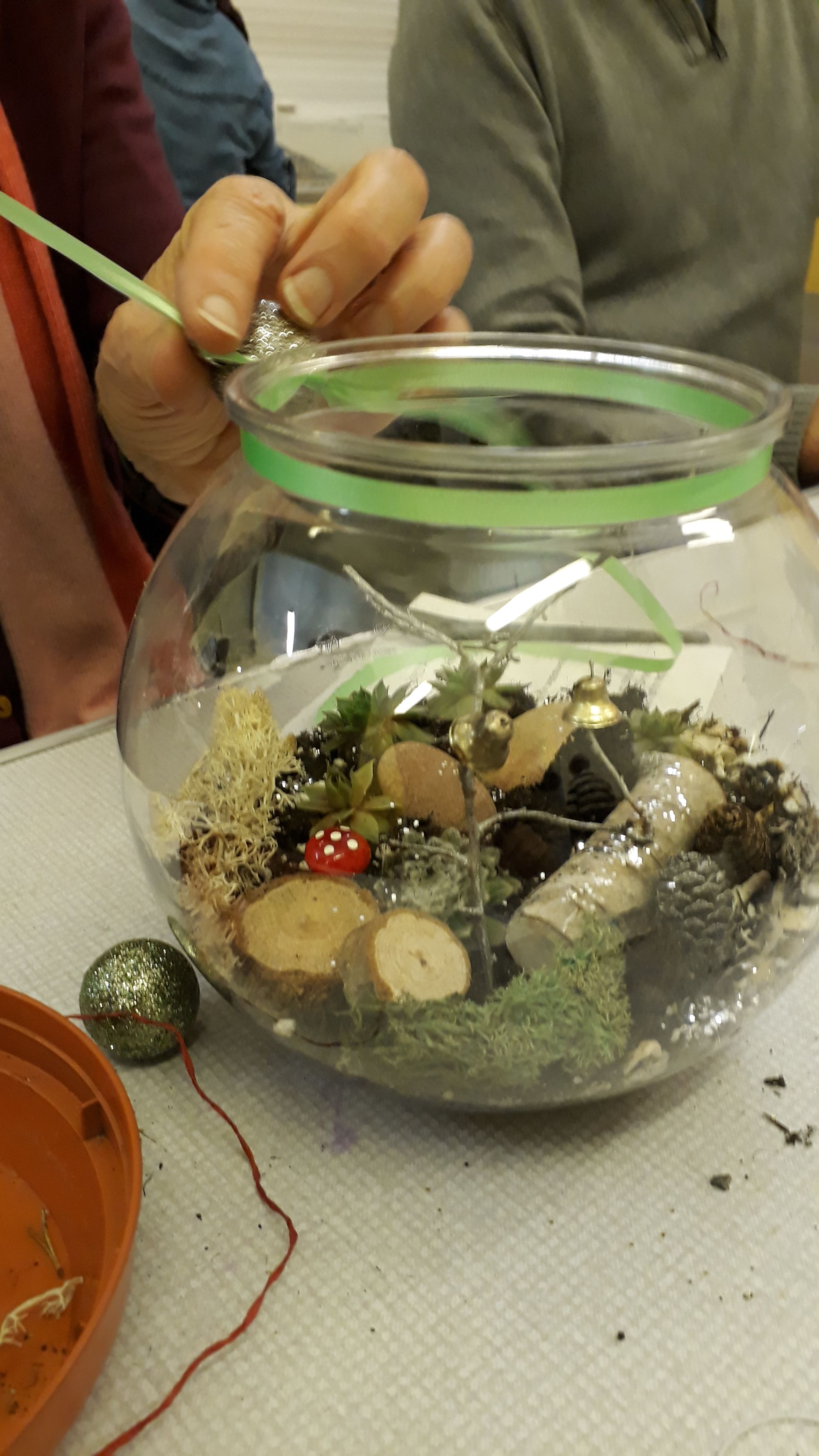 This year has been great for the Gardening Club, as well as continuing our trips to member's gardens and projects throughout South Birmingham, we have also been able to meet back at Cotteridge Church. After a couple of years of virtual visits and zoom meetings, it has been lovely to meet back in person and to get our hands dirty again!
We will meet again on 25th January- finding out about sweet peas – if you are coming save your toilet roll inners and bring along to the meeting!
The next 2 meetings are then:
22nd February: Herbs- a hands on session for growing and using herbs. Bring your suggestions for your favourite herbs and their uses.
22nd March: A talk by Simon Gulliver on how tress work and how wonderful they are.
It would be great to see you!
The South Birmingham Co op Gardening Club is a club run by members with support from Central Co-op. It meets every 4thWednesday of the month, 7.30-9pm at Cotteridge Church Hall, Pershore Road South, B30 3EJ. It costs £3 per meeting.