Co-op Fortnight - Week 2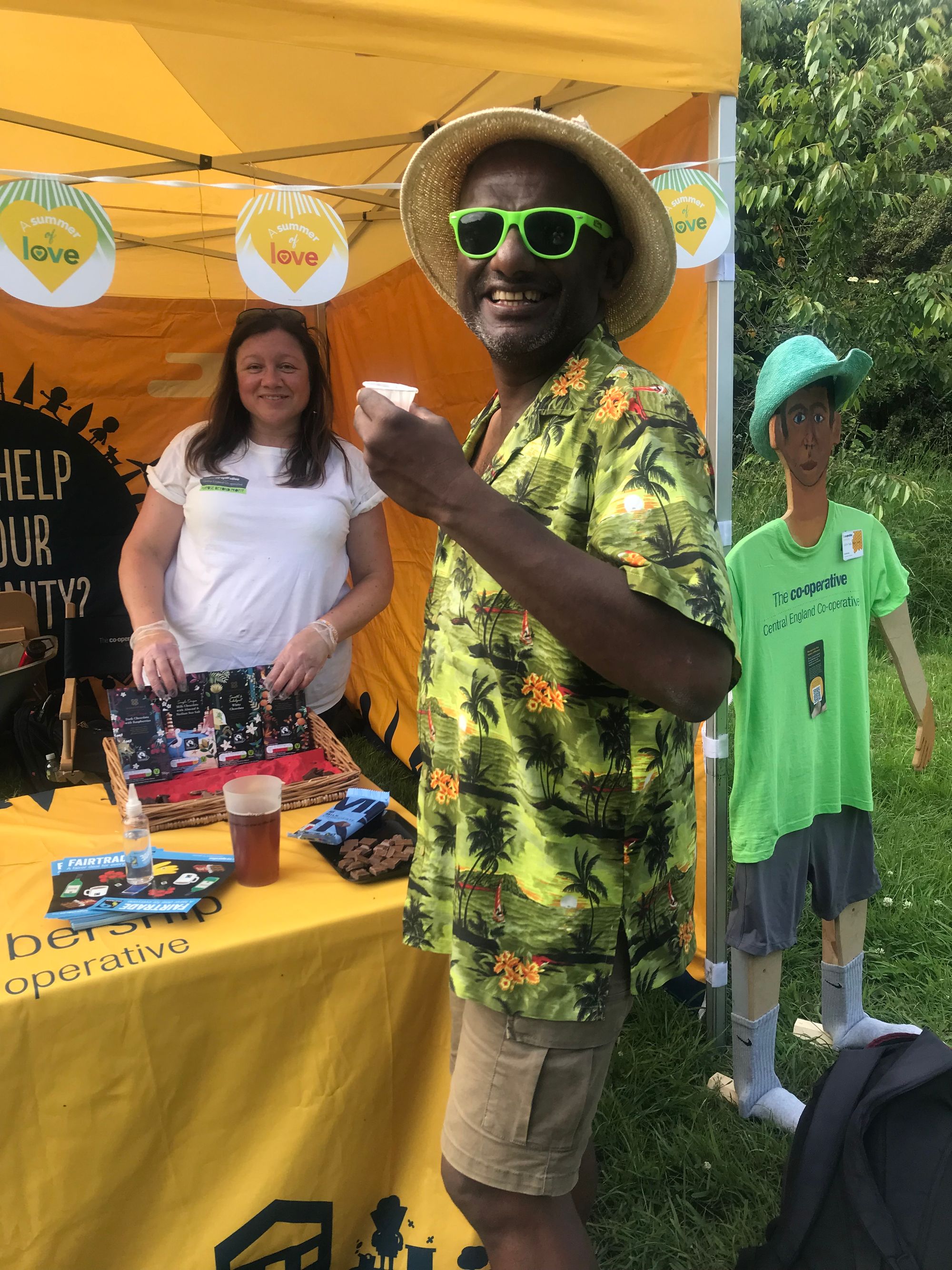 The Southern Membership & Community Council enjoyed their final week of Co-op Fortnight with a busy week of activities and learning events.
Co-op East Midlands held their AGM, where there was an opportunity to find out what the committee had been supporting over the last year, share information and ask questions.  They also provided zoom training for those just getting to grips with the many functions Zoom has to offer.
We worked in Co-operation with our neighbouring colleagues from the Co-op Group Store and the South Leicestershire Wombles by joining in on a litter pick.  Between us we collected a total of 21 bags and Womble Leader, Keith, gave us lots of insight around litter.  Did you know it takes 75 years for a crisp packet to decompose, 450 years for a plastic bottle and 500-1,000 years for plastic bags?  We had a great day - it was lovely to hear that some of Keith's time is taking up going into schools to talk about the issues and concerns with litter, and it was great to hear that the Co-op Group colleagues would like to do more with us too.
We also held a Bicycle Maintenance event at our store in Thrapston and was supported by local resident Nick Donnelly from Cycle tech UK.  We took the opportunity to talk to customers about the benefits of membership and how shopping with us helps us to support community events like this.
Finally, for the first time, we attended the three day Timber Festival in the heart of the National Forest.  The weather was mostly kind to us and we had a great time promoting our co-operative difference as an ethical and responsible retailer.  We also took the time to educate visitors to our stall on Fairtrade and Climate Change, and offered free Fairtrade wine and chocolate tastings, which went down extremely well. We met some wonderful people who really bought into the concept of Co-operatives, and we had some lovely conversations about how we all have an active role to play in making a better world for everyone.