Co-op customers urged to 'go bananas' this summer to help tackle food poverty
Central England Co-op support FareShare Midlands with summer campaign.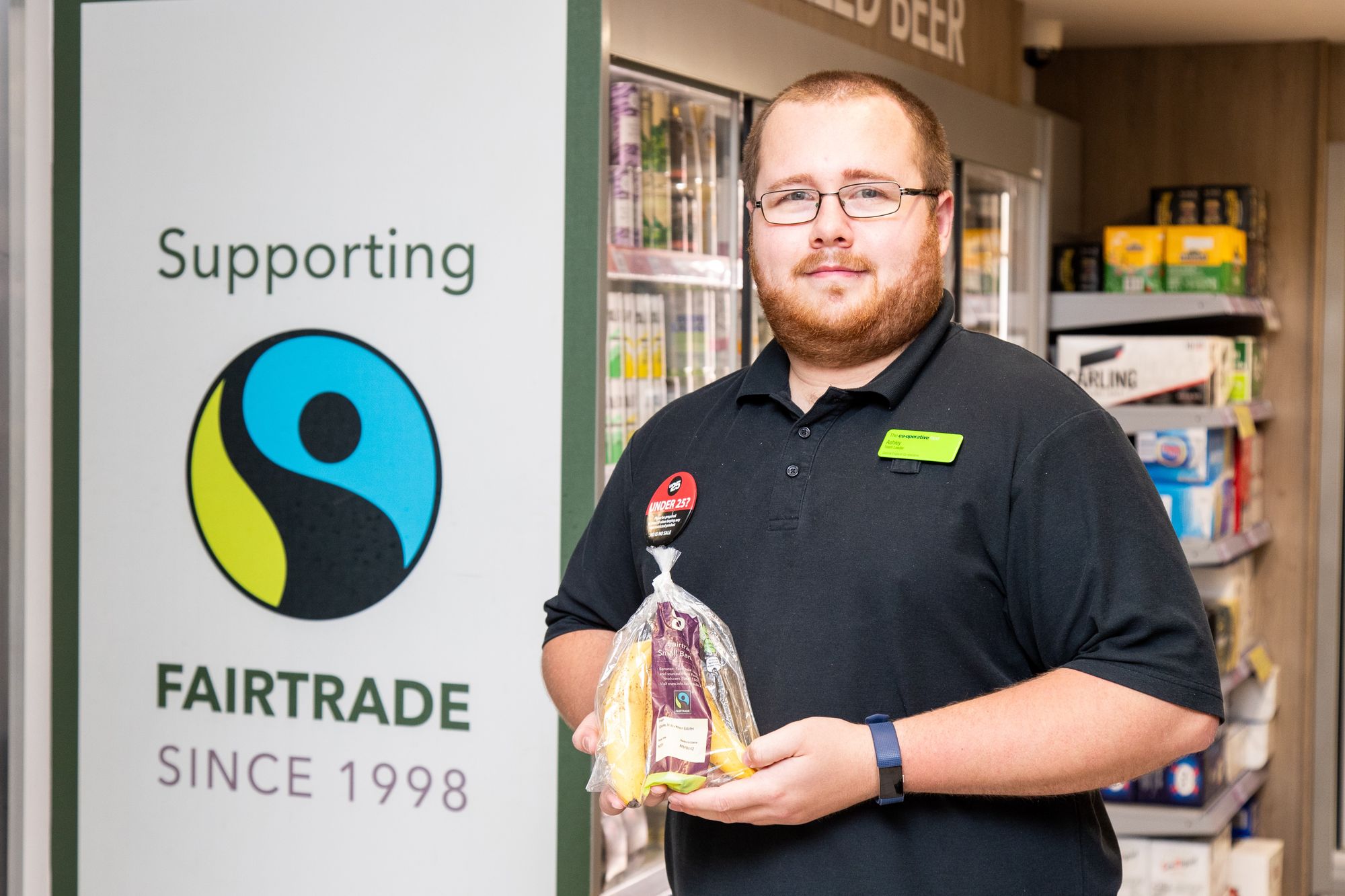 Central England Co-op shoppers purchasing Fairtrade bananas in its stores this summer will also be helping tackling food poverty in their community as part of a new campaign.
From July 17 to August 28, any purchase of Fairtrade bananas made in the retailer's 262 food stores will see Central England Co-op donate 10 per cent of the sale to FareShare Midlands to help ensure families struggling in these uncertain times are supported.
The Society is continuing to work with long-term partner FareShare Midlands to provide vital food during the summer months that will help ensure those at risk of 'holiday hunger' continue to eat well and stay healthy.
Hannah Gallimore, Central England Co-op Corporate Responsibility Manager, said: "Our long-standing relationship with FareShare Midlands has had a life-changing impact for people in our communities in the years we have been working together and as the demand for support continues to grow during these uncertain times, we are proud to stand with them to help those in need.
"The summer holidays period presents the issue of holiday hunger among young people in our communities and FareShare Midlands do wonderful work to ensure those families most at need can access vital food.
"Therefore, we are delighted to continue our work with them on this campaign and we know our kind-hearted customers will be more than willing to support by picking up some of our fantastic Fairtrade bananas in their local shop, and by doing so giving the charity a boost and helping those families in need this summer."
Co-op has a long history of support for the Fairtrade movement and became the first retailer to put Fairtrade bananas on shelves back in 2000 and in 2012 switched all bananas to Fairtrade.
So, by picking up a bunch this summer, shoppers will not only be helping those in need in their communities but can also enjoy a banana in the knowledge their producers have received fair deal.
FareShare Midlands expect to support around 60,000 children over the six weeks of the summer holidays this year and supply approximately 480,000 pieces of fruit so by 'going bananas' this summer Central England Co-op shoppers will be helping to get vital, nutritious food to those who really need it.
Simone Connolly, director for FareShare Midlands, said: "We're thrilled to be working with Central England Co-op again this summer holidays. The Covid-19 pandemic has hit communities hard, and many parents are struggling to afford food for their children, particularly during school holidays when free school meals aren't available.
"We're working with charities and community groups across the Midlands to get good, healthy food to children so they don't miss out, and we're hugely grateful to Central England Co-op and their customers for supporting us with this cause."