Co-op customers help fund nutritious food to keep children fed at summer holiday projects
Money donated from Central England Co-op's Christmas campaign help FareShare Midlands provide food for pop-up food markets at summer camps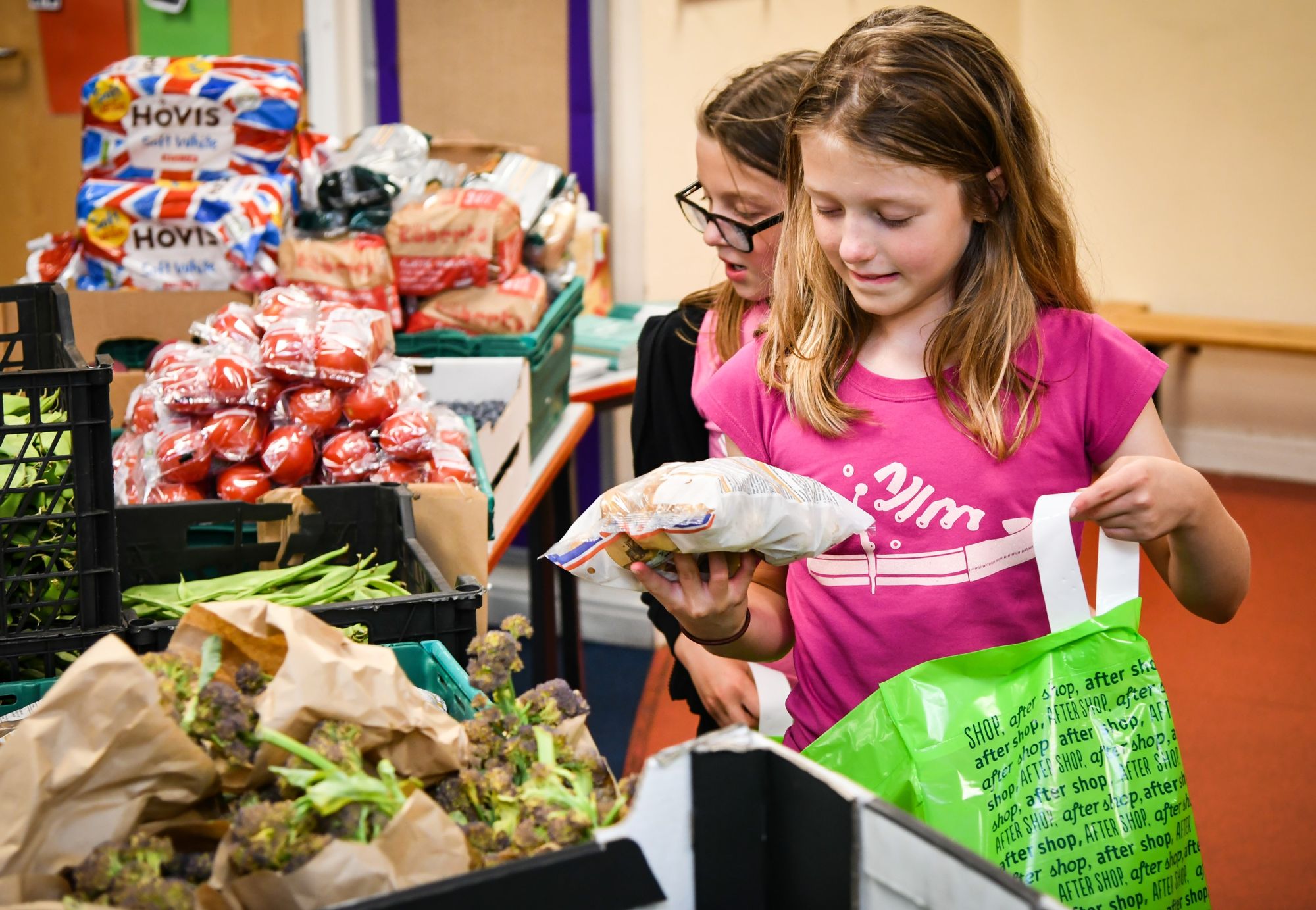 Central England Co-op is supporting projects across Staffordshire during the summer holidays which aim to get children active but also ensure they get vital nutritious food.
The retailer is supporting a four-week programme of summer clubs run by Progressive Sports which are giving youngsters the opportunity to try out a range of sporting activities, while ensuring they can access some nutritious food.
Central England Co-op's Membership and Community team are joining a number of sessions at schools across the county including in Rugeley, Burntwood, Tamworth, Uttoxeter, Alrewas and Stonnall to deliver educational workshops but also hold a free pop-up food market.
The food for the market has been provided by Central England Co-op's partners FareShare Midlands. It has been funded following the retailer's Christmas campaign last year which saw five per cent from the sale of each product from its Irresistible range during the festive period donated to FareShare Midlands, a total of £111,000.
Central England Co-op is supporting FareShare Midlands again through its summer campaign where up to August 28, any purchase of Fairtrade bananas made in the retailer's 262 food stores will see 10 per cent of the sale donated to FareShare Midlands to support families in need.
James Knight, Member and Community Relations Officer at Central England Co-op, is attending the Progressive Sports events in schools over the summer to deliver educational healthy choices workshops and the pop-up food markets.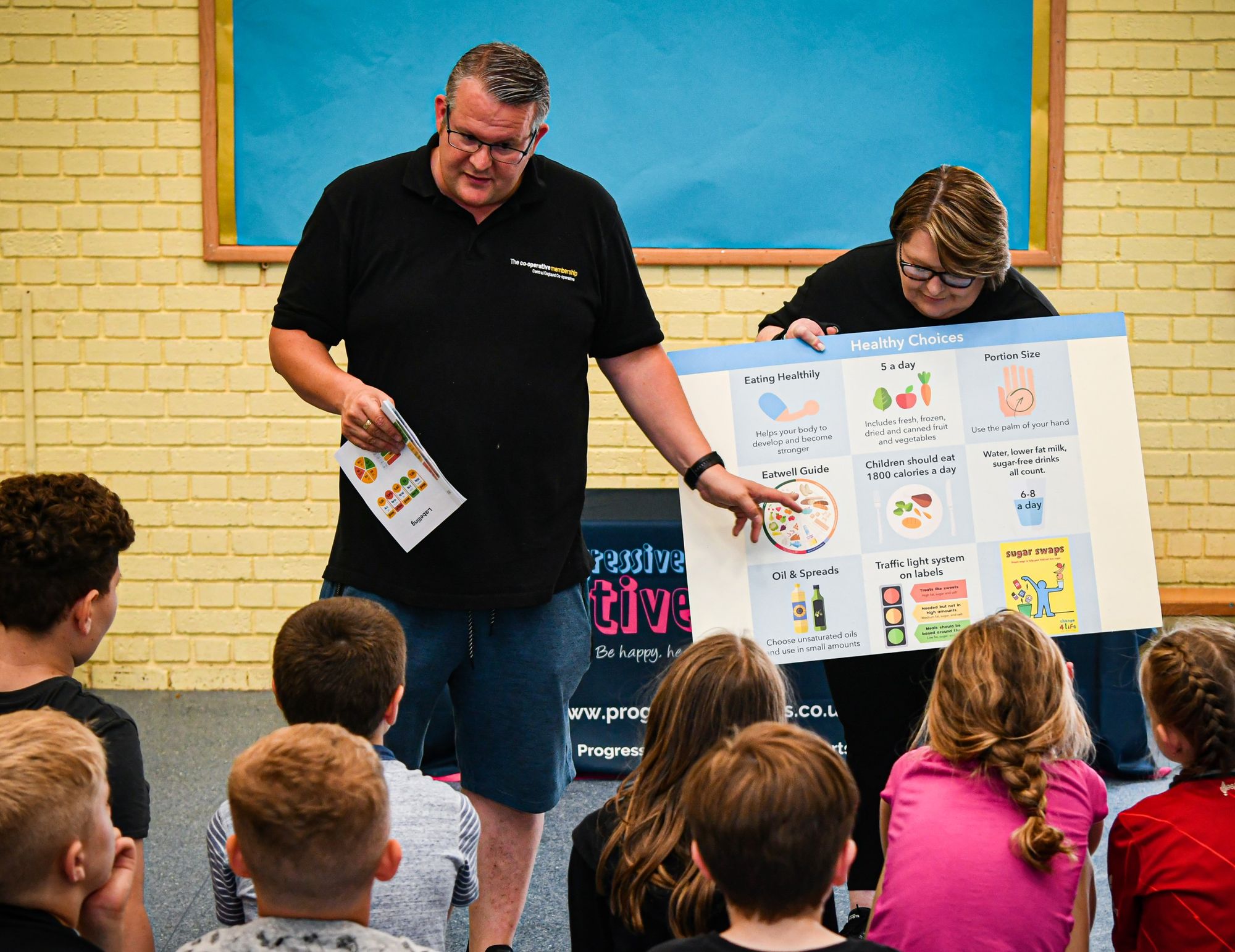 He said: "It has been fantastic to link-up with Progressive Sports and support the great work they are doing in schools across Staffordshire this summer. Getting kids active is something we are passionate about anyway and with the added focus on ensuring children are able to access nutritious food during the summer holidays it is a perfect fit for us.
"The addition of the pop-up food markets with food provided by FareShare Midlands has been really valuable and has only been made possible because of the wonderful support of our customers and members who supported our Christmas campaign and shows the difference they make just by shopping with us.
"The market includes lots of nutritious fruit and vegetables such as broccoli, potatoes, apples and blueberries, as well as bread, crumpets, croissants and packets of porridge all provided free to help out families in our communities who may otherwise struggle in the challenging summer holiday period."
Progressive Sports are experts in supporting schools and communities to inspire and encourage children to be physically active and founder Eddie Ray explained the increased focus on fighting food poverty this summer made Central England Co-op perfect partners to work with on this project.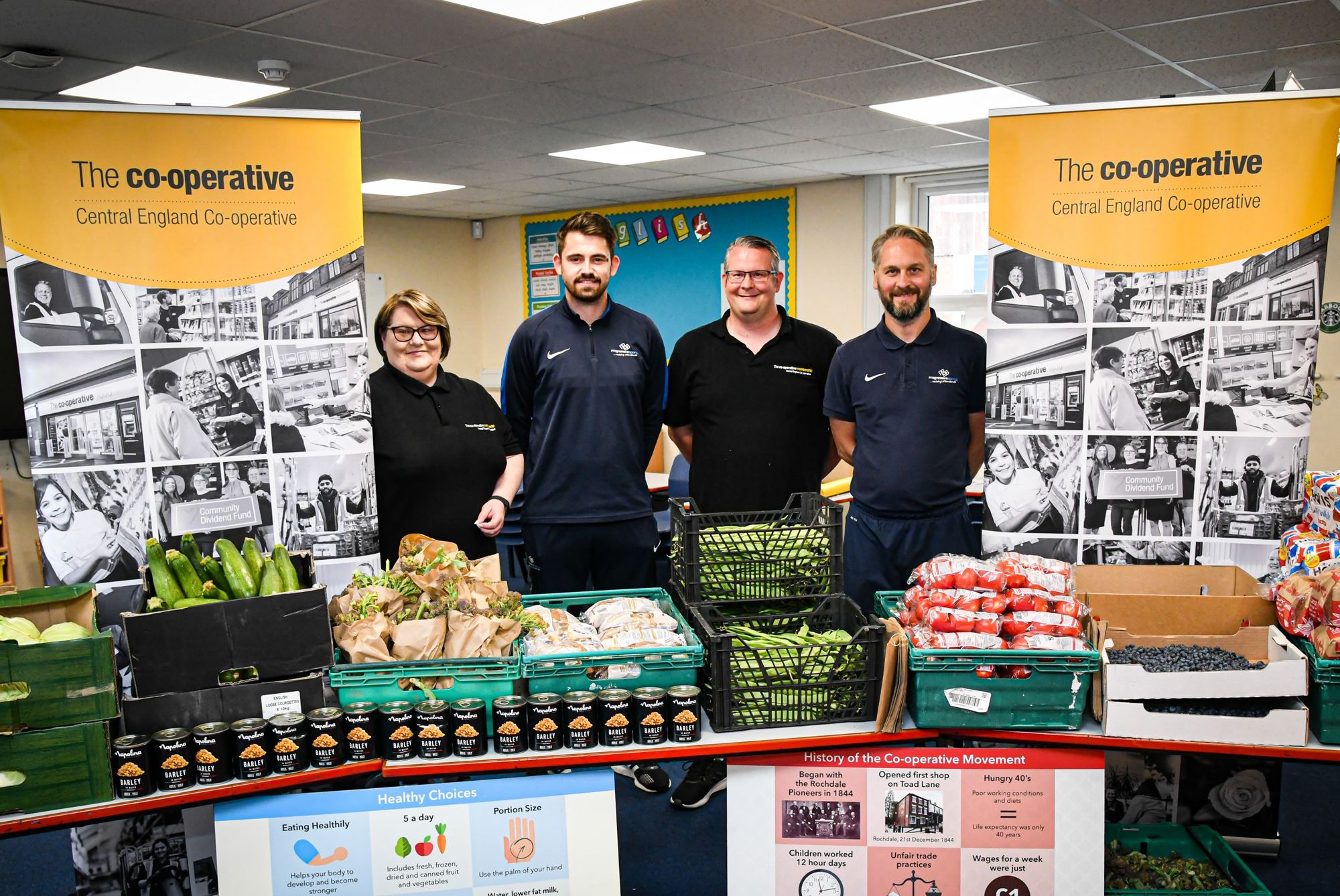 He said: "It is really great to be working with Central England Co-op. It has really elevated what we are trying to do with the programme. Our aim is to get children active but this year we are also focusing on making sure they are fed too so the link-up with the Co-op is perfect.
"We have been running holiday camps since 2006 for all children who want to get involved but this year is the first time, we have also additionally targeted disadvantaged children to ensure the opportunities are there for them as well.
"We have had really positive feedback so far from both the children and parents. The parents are really happy at the opportunity for their kids to get active and enjoy themselves in a safe environment.
"I think the Olympics have helped to build that excitement around sport as the children see those role models on TV and it inspires them to get involved in sport. However, for us it is about the children finding out what they enjoy and giving them the chance to try up to 20 different sports and maybe find their passion, but most importantly have fun and keep active."