Co-op customers help create almost 128,000 meals for people at risk of going hungry thanks to £32,000 donation to FareShare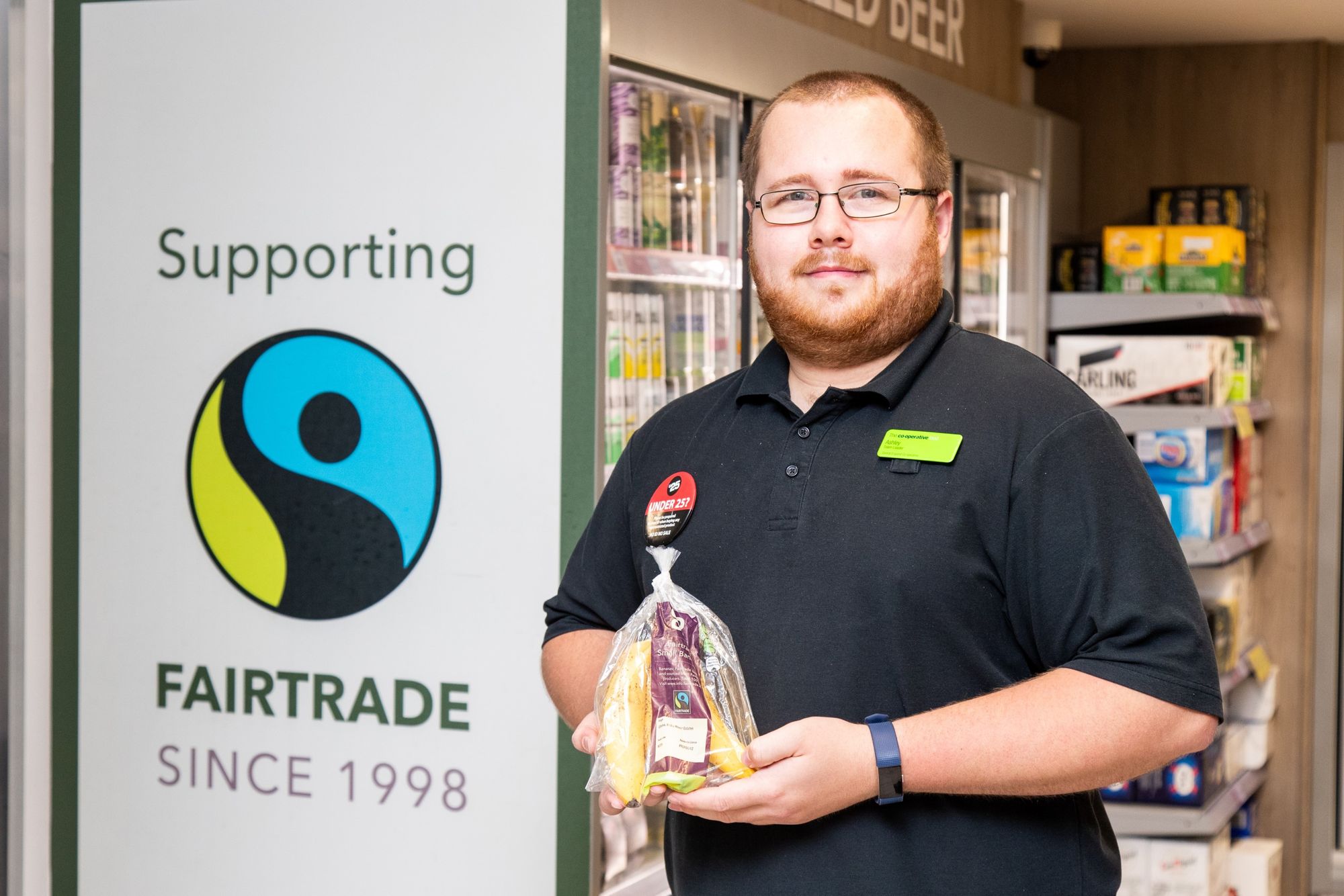 Central England Co-op shoppers have helped raise almost £32,000 to feed people at risk of going hungry after heeding the call to 'go bananas' over the summer holidays.
Between July 17 to August 28, any purchase of Fairtrade bananas made in the retailer's 262 food stores saw Central England Co-op donate 10 per cent of the sale to FareShare Midlands to help ensure families struggling in these uncertain times are supported.
Customers and members once again showed their generosity and desire to support their communities by picking up a bunch resulting in a total donation to FareShare Midlands of almost £32,000 – helping to provide nearly 128,000 meals to ensure people at risk continue to eat well and stay healthy.
This link-up between Central England Co-op and FareShare Midlands over the summer holidays came as figures from End Child Poverty prior to the Covid-19 pandemic show the scale of the issue of food poverty in the UK with over one million children deemed to be in poverty across the 16 counties Central England Co-op trades*. It is feared this will only have worsened during the last 18 months.
Hannah Gallimore, Central England Co-op Corporate Responsibility Manager, said: "We are so delighted to see the generosity of our customers and members shine through once again by raising almost £32,000 for FareShare Midlands at a time when it continues to receive such high levels of demand.
"Our long-standing relationship with FareShare has had a life-changing impact for people in our communities in the years we have been working together and as the demand for support continues to grow during these uncertain times, we are proud to stand with them to help those in need.
"By making the choice to buy some of our fantastic Fairtrade bananas over the summer holidays our shoppers have given a boost to so many families in need in their own communities."
Simone Connolly, director for FareShare Midlands said: "Once again we have been amazed by the generosity of Central England Coop customers and members. With their support we're able to distribute 128,000 meals to people who are struggling to make ends meet.
"As uncertainty around the Covid-19 pandemic remains and thousands of families are affected through job loss and financial insecurity, this donation comes at a crucial time and will make a huge difference to people's lives."
This continued focus on tackling food justice by Central England Co-op compliments years of work by the retailer and its partners to try and alleviate the issue in its communities.
It has long campaigned for more to be done to ensure that no child ever goes hungry and works with over 65 food banks as well as FareShare Midlands to help create hundreds of thousands of meals for those at risk falling hungry throughout the year.