Christmas Wreath Making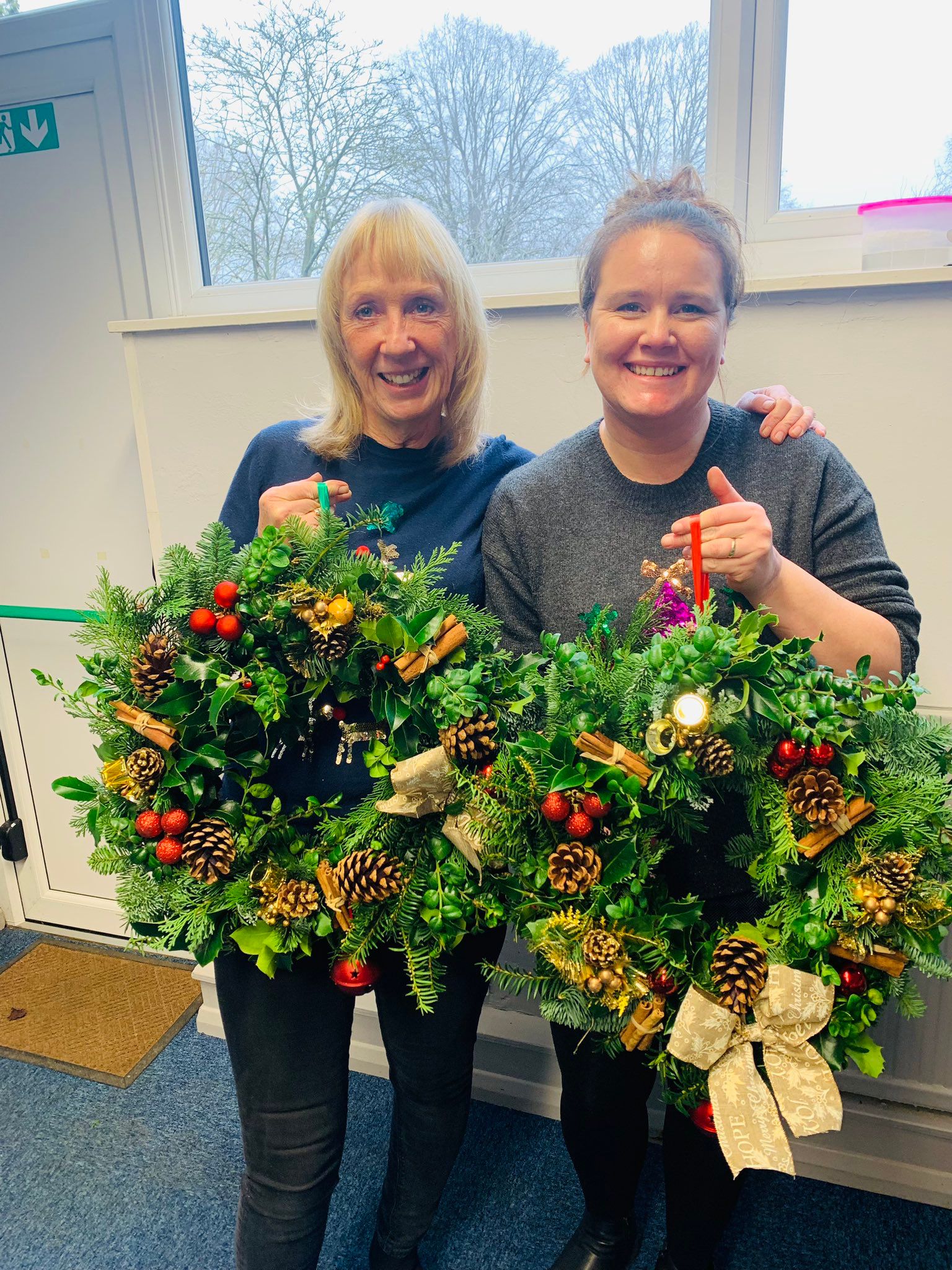 After numerous invitations, Jody from our team who provides all of our admin support, and I finally had the opportunity to visit our Floristry class in Fleckney.  There are now four member classes running each week, due to its popularity.
Under the watchful eye of our expert Tutor, Sharon McKinder, she carefully guided the group through the stages of making a Christmas Wreath.  It started with binding the moss onto a wire using a twine and a firm hand.  We then had a choice of ferns and holly to choose from and were shown how to bind these in different directions using the twine to keep them secure.  Sharon had prepared a bag of baubles, bows, cinnamon and pinecones which we put in place using wires taken through the moss base and pinned into the back.
The two of us both agreed that we are not very creative, but with Sharon's help, guidance and patience we were both very pleased with the results, which are now proudly displayed on our front doors in time for Christmas.
The Floristry classes create lots of seasonal themed arrangements and anyone interested in wanting to join can email us on:- member.community@centralengland.coop