Children Learn about Fairtrade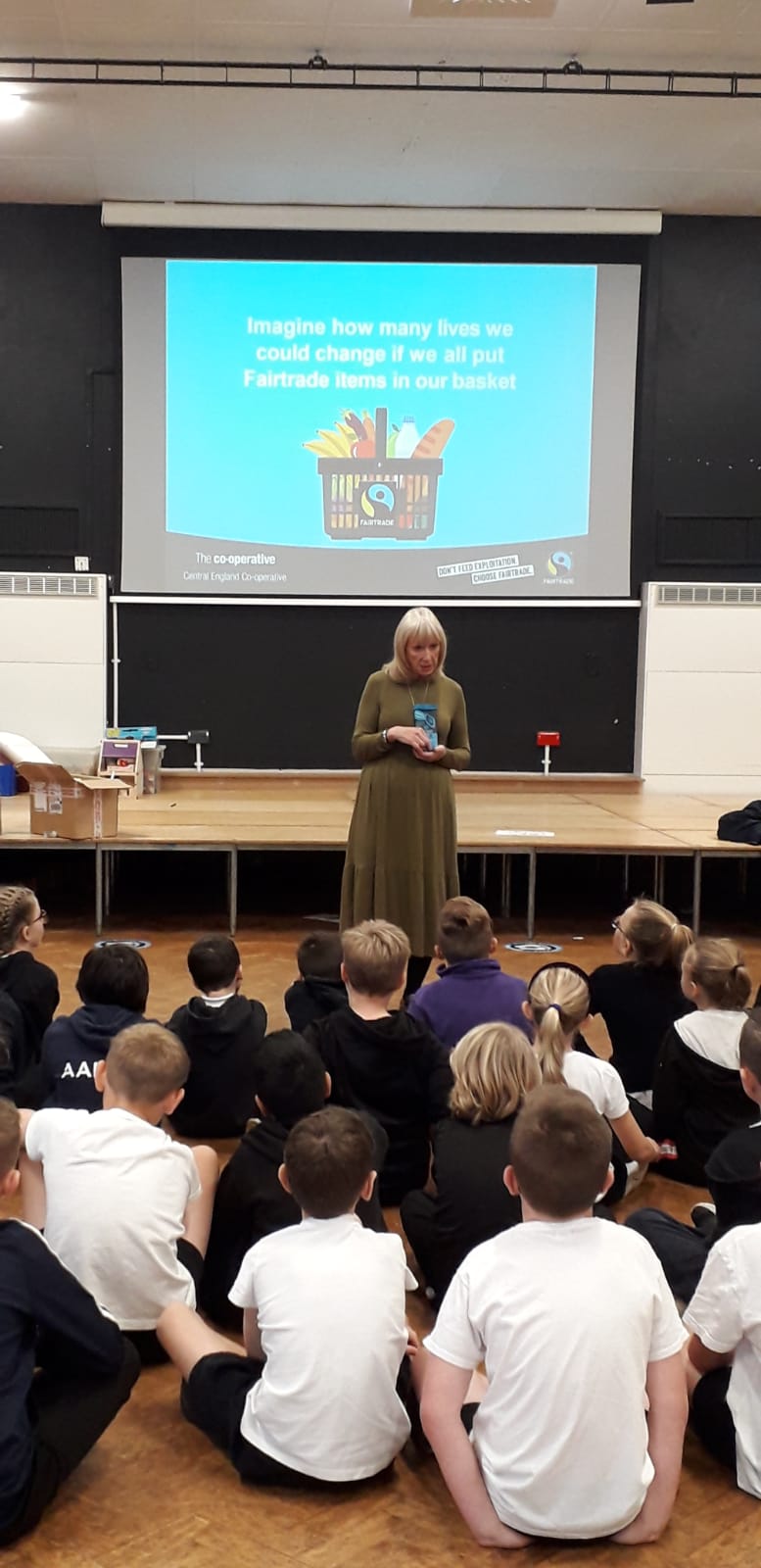 Children at Sherard Primary School in Melton Mowbray had an extra special lesson this week learning all about Fairtrade.  The children have been learning in class how animals are suffering in some environments so we also talked about the impact on deforestation in the rainforests and how it is making a huge threat to the climate, people and endangered species.
The workshop covers why the Co-op supports Fairtrade, and how our members and customers can help to support people in the developing world by buying products with the Fairtrade mark.
As an extra special treat, the children also tasted our Co-op Fairtrade Chocolate, which was very much deserved as they really enjoyed the session and asked lots of questions on the subject.