Charity partnership between Central England Co-op and Dementia UK hits £1.6 million
Colleagues have taken on a range of fantastic fundraising feats for the charity over the last 12 months.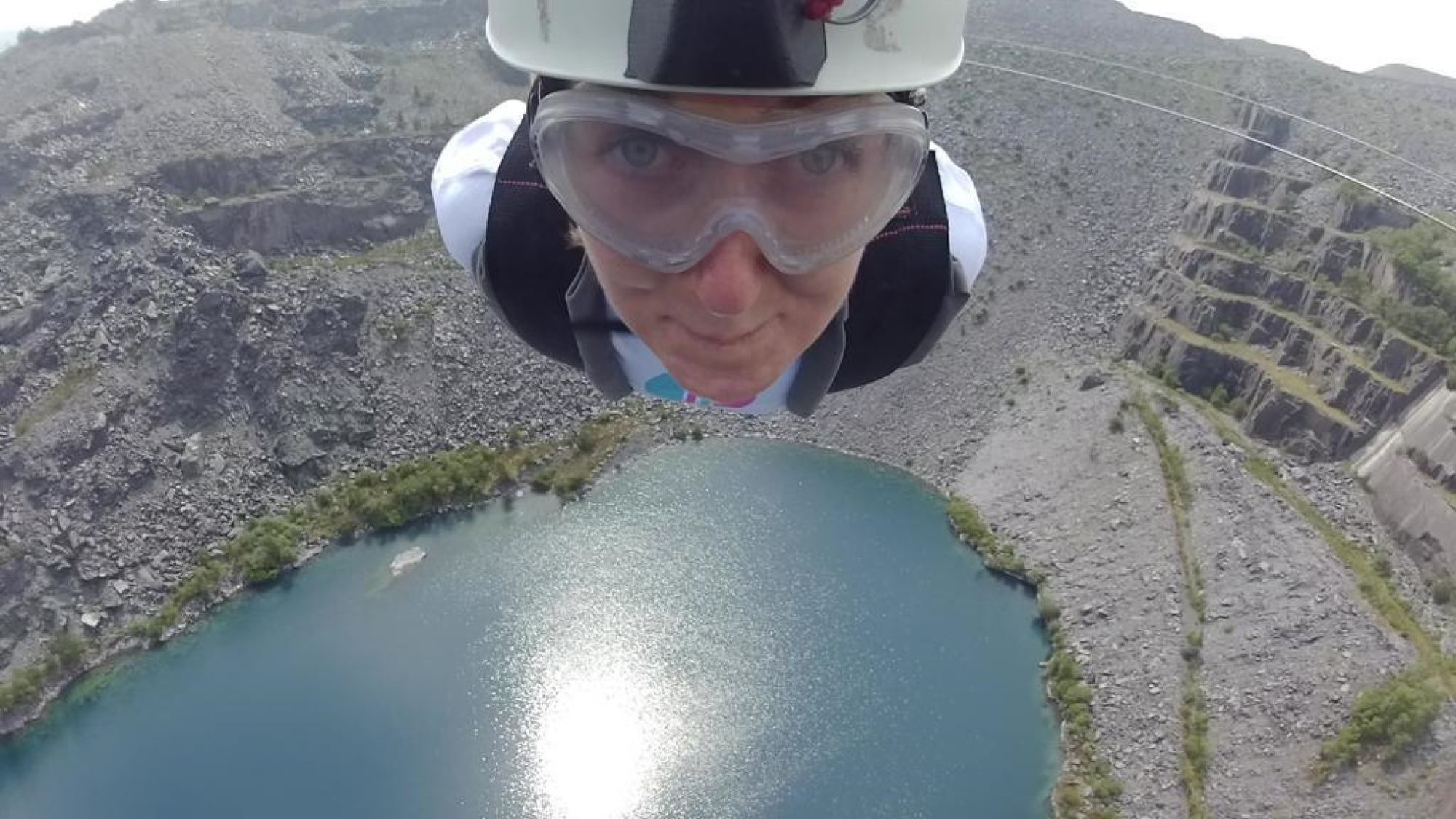 Central England Co-op is celebrating another year of support for charity Dementia UK which has seen it hit the £1.6 million mark for donations as colleagues and customers continue to find new ways to raise vital funds.
Dementia UK is the dementia specialist nurse charity. The charity's Admiral Nurses provide life-changing care for families affected by all forms of dementia.
Central England Co-op has been backing the charity now for over four years and over the last 12 months colleagues and customers have continued to step up to show their support which has been more important than ever as it faces increased demand for its services during the Covid-19 pandemic.
The Society's food store and funeral teams have continued to hold regular events, such as raffles and cakes sales where restrictions have allowed, but the challenges of the pandemic have led to them looking for new ways to support the charity.
Fundraising feats during the last 12 months have included a Team Leader overcoming a fear of heights to complete the challenge of the fastest zipline in the world, a Customer Services Assistant marking her 50thbirthday by taking on her first ever skydive and four young store colleagues completing the National Three Peaks Challenge.
A team of colleagues from Central England Co-op's Funeralcare team also cycled over 23 miles around Rutland Water last summer for the cause.
There have also been virtual quizzes, marathons and car washes – all in all helping to raise thousands of pounds for Dementia UK and help reach the total of £1.6 million donated so far over the course of the partnership.
Hannah Gallimore, Social Change Manager at Central England Co-op, thanked colleagues and shoppers for their ongoing support.
She said: "After another great year of fundraising efforts by colleagues and customers we are thrilled to have now reached £1.6 million donated to Dementia UK through the four years we have been in partnership.
"Our colleagues continue to find new and creative ways to fundraise which reflects just how much this cause and the vital work they do has resonated. From the partnership we have seen how important the work Dementia UK and its Admiral Nurse service do for families is and this has only become more apparent during the Covid-19 pandemic.
"As we continue to see how important the work of the Dementia UK Admiral Nurse Dementia Helpline is to so many families and as we see the Admiral Nurse service grow into new areas as a direct result of our funding it only makes our colleagues more determined to keep fundraising."
Admiral Nurses are there when people need help. They have the time to listen and the knowledge to solve problems and are a lifeline for families facing dementia. The Admiral Nurses work across a range of care settings within the community, hospitals, hospices and care homes.
The Admiral Nurse Dementia Helpline is also available to anyone with queries or concerns about dementia. It is open seven days a week and staffed entirely by Admiral Nurses, to ensure those with dementia and those caring for them get the best possible care and advice.
Dr Hilda Hayo, Chief Admiral Nurse and Chief Executive at Dementia UK, said: "Another year brings another fantastic achievement from our partners at Central England Co-op. The creativity that each employee has showcased with their fundraising, along with their passion to improve dementia support has been inspiring to see during a challenging year for families.
"With the support of Central England Co-op, more families can access the knowledge and compassion of a dementia specialist Admiral Nurse."
Customers and members can continue to support Dementia UK by donating via Central England Co-op's Just Giving fundraising page at www.justgiving.com/campaign/CentralEnglandCoop-supports-DUK
To find out more about Dementia UK visit www.dementiauk.org